Automation systems
As with many fields, making an impact in the life sciences often requires scalability. As technologies evolve and mature, there is typically a demand for high-throughput platforms that maximize precision and reproducibility while reducing hands-on time and providing assay flexibility. We are proud to offer complete automation solutions that work hand-in-hand with our best-in-class kits and reagents to enable high-throughput, user-friendly workflows for both discovery and clinical applications.
---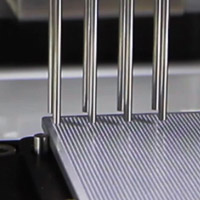 High-throughput real-time PCR
Where throughput meets flexibility
Real-time PCR (qPCR) is a powerful technique for genotyping and gene expression analysis. Currently, qPCR experiments are becoming increasingly complex—involving an expansive and growing list of targets from a larger number of samples, all with more technical replicates. The SmartChip Real-Time PCR System is a complete high-throughput solution that enables an unrivaled amount of flexible assay and sample formats, allowing researchers to seamlessly switch between dispensing assay reagents and samples into blank chips, or dispensing samples into custom, preprinted chips without the need for revalidation.
Learn more
Product details
---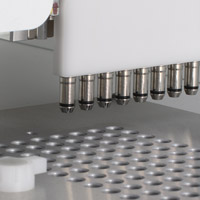 NGS library and sample preparation
Automated library prep that truly delivers
The SMARTer Apollo library prep system provides automated liquid handling capabilities that streamline repetitive, labor-intensive procedures for an array of applications, including NGS library preparation. By automating critical steps such as reaction setup and cleanup, as well as sample purification and enrichment, the SMARTer Apollo system reduces hands-on time and ensures greater precision relative to manual workflows, dramatically expanding the scale and scope of experiments that can be performed.
Learn more
Product details
---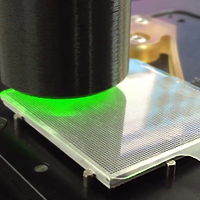 Single-cell analysis
Speed, control, confidence
The emergence of NGS-based methods for single-cell analysis has created a demand for automation systems that can simultaneously process many single cells regardless of cell type or size, and that provide high-quality data with high sensitivity and reproducibility. Our ICELL8 cx Single-Cell System is an automated platform for single-cell analysis that utilizes a simple dilution method with a large aperture dispenser for cell isolation, enabling imaging, selection, and characterization of many types of cells in a small amount of time.
Learn more
ICELL8 cx Single-Cell System
Takara Bio USA, Inc.
United States/Canada: +1.800.662.2566 • Asia Pacific: +1.650.919.7300 • Europe: +33.(0)1.3904.6880 • Japan: +81.(0)77.565.6999
FOR RESEARCH USE ONLY. NOT FOR USE IN DIAGNOSTIC PROCEDURES. © 2019 Takara Bio Inc. All Rights Reserved. All trademarks are the property of Takara Bio Inc. or its affiliate(s) in the U.S. and/or other countries or their respective owners. Certain trademarks may not be registered in all jurisdictions. Additional product, intellectual property, and restricted use information is available at takarabio.com.