Bacterial expression overview
Technologies
Takara Bio offers a choice of technologies for bacterial protein expression: standard E. coli expression, high-yield expression, low-temperature expression, high-purity expression, and bacterial expression systems.
Learn how to choose the best bacterial expression system for your specific application from our selection of standard E. coli expression systems, as well as specialized systems in E. coli or other bacterial hosts that are designed for high-yield, low-temperature, or high-purity expression.
Selection guide for bacterial expression systems
Advantages
Protein yield per volume of culture
Applications
Standard E. coli expression systems
pET Express & Purify Kits

High-yield, inducible, pET-based protein expression in N- or C-terminal 6xHN-tagged vectors
Complete expression and purification system with a choice of In-Fusion or standard cloning options and TALON or His60 Ni purification resin/resin formats and buffers

Up to 1 g/l
Inducible expression and purification of his-tagged proteins
HAT Protein Expression & Purification System

Improved solubility of expressed proteins
Native or denaturing purification of proteins at neutral pH, with included TALON resin, columns, and buffers

Up to 1 g/l
Expression and purification of HAT-tagged proteins
High-yield expression systems
B. subtilis Secretory Protein Expression System

Direct secretion of protein into culture medium
In-Fusion Cloning-compatible systems

Up to 25 g/l
Fermentation of secreted proteins (medium- and large-scale)
Brevibacillus Expression System

Easy, high-yield production of active secreted and intracellular proteins
Better yields and purity due to low protease levels and a lack of endotoxins

Up to 4 g/l
Expression of toxic proteins, proteins containing disulfide bonds, and his-tagged proteins (with four of the system vectors)
Low-temperature expression system
pCold DNA cold shock expression system

Increased purity and yield resulting from low-temperature protein synthesis in E. coli that reduces expression of other proteins and protease activity
Improved solubility of expressed proteins and increased recovery of soluble protein with the Chaperone Plasmid Set

Several mg to several 10s of mg/l
Expression of insoluble proteins and his-tagged proteins (with most of the pCold vectors) in E. coli
High-purity expression system
SPP System (single-protein rroduction system)

Higher purity due to highly specific expression of target protein in E. coli
Efficient radioisotope labeling (up to 90% of newly expressed cellular protein)

Several 10s of mg/l
Expression of highly pure proteins, radioisotope labeling in E. coli
---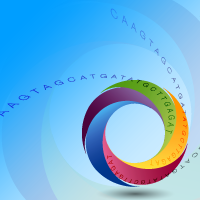 Cloning shouldn't be work, it should just work ...
With In-Fusion technology, you will be able to perform directional, seamless cloning of any PCR fragment—or multiple fragments—into any linearized vector in a single 15-minute reaction, with >95% cloning efficiency. Our In-Fusion bundles are complete systems that include all of the reagents you need for your cloning experiments: PCR enzyme, competent cells, and a kit for PCR cleanup or gel extraction. We have optimized the reagents to work together to give you the right clone the first time.
In-Fusion Snap Assembly
Takara Bio USA, Inc.
United States/Canada: +1.800.662.2566 • Asia Pacific: +1.650.919.7300 • Europe: +33.(0)1.3904.6880 • Japan: +81.(0)77.565.6999
FOR RESEARCH USE ONLY. NOT FOR USE IN DIAGNOSTIC PROCEDURES. © 2023 Takara Bio Inc. All Rights Reserved. All trademarks are the property of Takara Bio Inc. or its affiliate(s) in the U.S. and/or other countries or their respective owners. Certain trademarks may not be registered in all jurisdictions. Additional product, intellectual property, and restricted use information is available at takarabio.com.