Cancer research
Cancer is a multifaceted disease that arises from numerous modifications to the cellular genome including gene mutations, copy number variations, and structural changes such as chromosomal translocations and deletions. These genomic alterations, in parallel with dysregulations within the epigenetic landscape, are hallmarks of cancer and account for the complexity of the disease.
The fight against cancer remains an uphill battle. The efficacies of traditional treatments for cancer such as radiotherapy and chemotherapy are often limited by the occurrence of severe toxicities, resulting in serious and life-threatening side effects. However, ongoing advances in cancer immunotherapy offer great hope in the fight against cancer as they utilize components of a patient's own immune system to selectively target and kill cancer cells, thus mitigating many of the side effects associated with traditional treatment options.
---
We offer a broad range of innovative technologies to accelerate your cancer research and drug discovery workflows. These tools are applicable to research areas such as cancer biomarker discovery and quantification, single cancer cell analysis, cancer epigenomic analysis, HLA typing, T-cell therapy and profiling, antibody therapeutics, and CRISPR/Cas9 gene editing.
---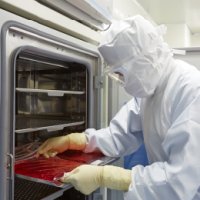 Clinical development of gene therapies targeting cancer
Takara Bio Inc. (TBI), the parent company in the Takara Bio Group of companies, is leading the way in the fight against cancer by developing technologies and conducting clinical trials for the treatment of acute lymphocytic leukemia, synovial sarcoma, malignant melanoma, and pancreatic cancer.
Explore TBI projects
Takara Bio USA, Inc.
United States/Canada: +1.800.662.2566 • Asia Pacific: +1.650.919.7300 • Europe: +33.(0)1.3904.6880 • Japan: +81.(0)77.565.6999
FOR RESEARCH USE ONLY. NOT FOR USE IN DIAGNOSTIC PROCEDURES. © 2023 Takara Bio Inc. All Rights Reserved. All trademarks are the property of Takara Bio Inc. or its affiliate(s) in the U.S. and/or other countries or their respective owners. Certain trademarks may not be registered in all jurisdictions. Additional product, intellectual property, and restricted use information is available at takarabio.com.