Reproductive health technologies
In reproductive research and medicine, every decision has an impact, and every moment is an opportunity to push an experiment or assay to its fullest potential. Takara Bio is dedicated to supporting the reproductive health community with best-in-class technology that provides confidence in testing results. Under the hood of the most widely used systems for processing embryo biopsies is our PicoPLEX whole genome amplification (WGA) technology. PicoPLEX-based amplification is critical to preimplantation genetic testing (PGT) workflows that use precious embryonic samples, and this technology plays a starring role in the development of new assays where consistency, accuracy, and reliability are required.
PicoPLEX technology is trusted by scientists as the gold standard for WGA prior to use in downstream analyses:
For the genetic analysis of samples with a low DNA concentration, the WGA step is critically important. In our study, we used the [PicoPLEX] DNA amplification system that reproducibly amplifies DNA from single or small numbers of cells." The authors of this NGS-based PGT study go on to describe how a different group, Deleye et al., compared the PicoPLEX and MALBAC systems and found that PicoPLEX technology: "led to more uniformity across the genome, allowing for better copy number aberration (CNAs) detection of deletions, duplications, and unbalanced translocations larger than 10Mb, with less false positives." —Kuznyetsov, V. et al. Evaluation of a novel non-invasive preimplantation genetic screening approach. PLoS One 13, e0197262 (2018).
Forty-eight WGA products were produced with the use of...MDA, Genomeplex, and Picoplex...applied to isolated single cells. The most successful WGA method was determined to be Picoplex, and consequently this was the method used during all subsequent work. Analysis of Picoplex products provided a correct diagnosis for 16/16 cells, with detection of 16/16 individual aneuploidies. In contrast, only a minority of aneuploidies was detected in MDA samples and none in the Genomeplex products. In addition, artefactual losses and gains of some chromosomes were observed for MDA and Genomeplex samples." —Konstantinidis, M. et al. Simultaneous assessment of aneuploidy, polymorphisms, and mitochondrial DNA content in human polar bodies and embryos with the use of a novel microarray platform. Fertil. Steril. 102, 1385–92 (2014).
Below, you can read more about the use of PicoPLEX technology as the basis for PGT and in cutting-edge research to improve embryo diagnostics.
If you are interested in talking with us about how Takara Bio can support your product and assay development, please fill out the inquiry form on the left. If you are viewing on a mobile device, please click on the hamburger icon ( ) and scroll down to the form.
---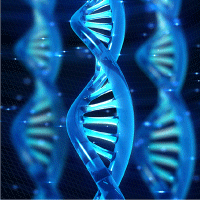 Preimplantation genetic testing powered by PicoPLEX technology
Want to learn about current PGT research and the gold-standard DNA amplification technology it depends on?
Read more
---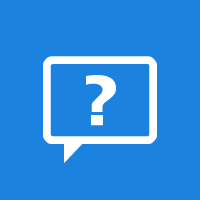 Embgenix product FAQs
Please refer to our FAQs page for additional information about Embgenix kits and analysis software.
Learn more
Takara Bio USA, Inc.
United States/Canada: +1.800.662.2566 • Asia Pacific: +1.650.919.7300 • Europe: +33.(0)1.3904.6880 • Japan: +81.(0)77.565.6999
FOR RESEARCH USE ONLY. NOT FOR USE IN DIAGNOSTIC PROCEDURES. © 2023 Takara Bio Inc. All Rights Reserved. All trademarks are the property of Takara Bio Inc. or its affiliate(s) in the U.S. and/or other countries or their respective owners. Certain trademarks may not be registered in all jurisdictions. Additional product, intellectual property, and restricted use information is available at takarabio.com.