Want to learn what's possible? Request a consultation.
High-performance enzymes for RT-PCR
Takara Bio offers a wide variety of DNA polymerases and other PCR products to meet your experimental or diagnostic needs—from routine PCR and long-amplicon PCR to lyophilized master mixes and GMP-grade reagents. We offer custom sizing and packaging for many of our products.
As a trusted partner in the global enzyme supply space, we successfully collaborate with tool and reagent suppliers and pharmaceutical companies to support a variety of PCR, RT-PCR, and cDNA synthesis applications. We have fine-tuned a portfolio of polymerases and reverse transcriptases to suit even the most challenging applications and deliver the high performance you require. Take advantage of our enzymology expertise to delve into and tackle the ever-changing requirements you encounter.
Explore some of our featured enzymes below, or contact us to find the right one for your application:
---
Frequently asked questions
What if I am unsure about which enzyme to use?
Our expert scientists can provide technical insight on experimental design and optimization, which will save you time and development costs. Our team will consult with you and discuss your specific assay requirements related to your sample type, buffer composition, amplicon size and complexity, reaction volume, and other parameters. Based on this information, we will recommend an optimal enzyme/buffer system that fits the precise specificity, sensitivity, and workflow requirements of your diagnostic assay.
How can I get a sample of an enzyme?
You can request a sample of one of our high-concentration or glycerol-free enzymes by contacting us. We also have ready-to-ship sample sizes of many of our catalog products. Alternatively, you can request a sample by emailing your local Territory Manager.
---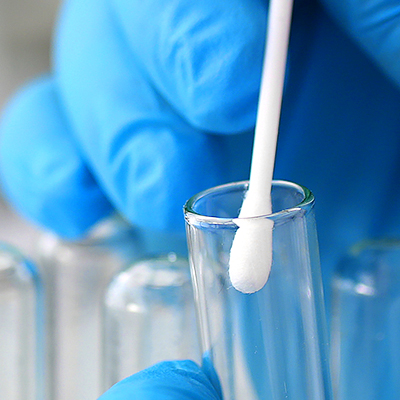 Explore our portfolio of specialized RT-qPCR-based detection methods used to develop fast, sensitive, and cost-effective COVID-19 tests.
Increase stability and reduce shipping costs with low-glycerol and glycerol-free versions of high-performing enzymes in lyo-ready liquid formats or already-lyophilized strips.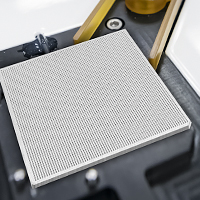 Speed up your qPCR and RT-qPCR utilizing our automated, high-throughput SmartChip system that can process hundreds of samples in under four hours.
Takara Bio USA, Inc.
United States/Canada: +1.800.662.2566 • Asia Pacific: +1.650.919.7300 • Europe: +33.(0)1.3904.6880 • Japan: +81.(0)77.565.6999
FOR RESEARCH USE ONLY. NOT FOR USE IN DIAGNOSTIC PROCEDURES. © 2023 Takara Bio Inc. All Rights Reserved. All trademarks are the property of Takara Bio Inc. or its affiliate(s) in the U.S. and/or other countries or their respective owners. Certain trademarks may not be registered in all jurisdictions. Additional product, intellectual property, and restricted use information is available at takarabio.com.