T-cell receptor profiling
Cellular immunity is mediated by T cells, which participate directly in the detection and neutralization of pathogenic threats via T-cell receptors (TCRs). Given the relative specificity of TCR-antigen interactions, a high diversity of TCRs are required to recognize a myriad of pathogenic agents. To this end, the adaptive immune system has evolved a mechanism for somatic diversification of TCRs that is unrivaled in all of biology. TCRs are heterodimers composed of two distinct subunit chains, most commonly α and β chains, resulting from somatic rearrangements in a process called V(D)J recombination (Figure 1). An extensive repertoire of T cells with diverse TCR sequences is critical for the immune system to recognize mutated proteins and neoantigens from tumor cells. One challenge of immunogenomics applied to cancer is to determine T cell repertoires and to identify tumor-reactive T-cell clones, before and in response to immunotherapy in cancer patients (Liu et al. 2017).
Highlighted products
SMARTer immune profiling kits leverage our SMART technology and a 5'-RACE-based approach to capture full-length information from V(D)J variable regions of TCRs. These kits streamline the process of sample preparation, provide reproducible results for a wide range of inputs of mouse/human samples (purified cells, spleen, PBMCs, Jurkat cells, etc.), and are highly sensitive in detecting low-abundance transcripts. SMARTer human/mouse TCR a/b profiling kits are the ideal tools for TCR profiling to gain insights into TCR repertoire diversity from bulk samples (total RNA or purified cells). Since the unique alpha-beta chain pairing of a TCR mediates antigen specificity, obtaining pairing information is crucial to gaining insights into antigen recognition, designing TCRs for targeted immunotherapy, and establishing ancestral relationships of T-cell populations (Wegehaupt et al. 2017).
The SMARTer Human scTCR a/b Profiling Kit enables the full capture of TCR-α and TCR-β variable regions to elucidate TCR α/β pairing information within single T-cells. In addition, the ICELL8 Human TCR a/b Profiling Reagent Kit for can capture complete V(D)J variable regions of TCR transcripts from >1,000 single cells.
---
References:
Liu, X. S. & Mardis, E. R. Applications of immunogenomics to cancer. Cell 168, 600–612 (2017).
Wegehaupt, A. K. et al. Recovery and assessment of leukocytes from LR Express filters. Biologicals 49, 15–22 (2017).
---
---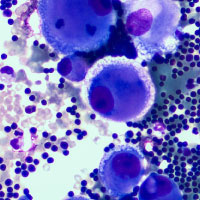 CAR T-cell therapy: the latest weapon in the fight against cancer
Read our blog post examining how CAR T-cell therapies for blood cancers show promise for a safer, targeted, and more effective cancer treatment.
Learn more
Takara Bio USA, Inc.
United States/Canada: +1.800.662.2566 • Asia Pacific: +1.650.919.7300 • Europe: +33.(0)1.3904.6880 • Japan: +81.(0)77.565.6999
FOR RESEARCH USE ONLY. NOT FOR USE IN DIAGNOSTIC PROCEDURES. © 2023 Takara Bio Inc. All Rights Reserved. All trademarks are the property of Takara Bio Inc. or its affiliate(s) in the U.S. and/or other countries or their respective owners. Certain trademarks may not be registered in all jurisdictions. Additional product, intellectual property, and restricted use information is available at takarabio.com.