Want to learn what's possible? Request a consultation.
Improve limit of detection for low copy number targets
Preamplification is a powerful technique to boost the copy number of targets of interest, allowing the identification of rare or low-level targets or pathogens in complex samples. The key consideration when performing preamplification is ensuring your mix is highly sensitive and minimizes bias.
To maximize PCR efficiency for all targets in a preamplification reaction, we developed Prelude PreAmp Master Mix.
Optimized polymerase and buffer enable the highest level of unbiased preamplification of >100 targets from as little as 10 pg of cDNA or gDNA
In-house comparison data show superior preamplification of 162 breast cancer-related genes from FFPE tissue
Our data show the least-biased preamplification of any commercially available preamp mixes, leading to at least 2–3X fewer outliers
Our one-step version combines Prelude PreAmp Master Mix with PrimeScript reverse transcriptase to streamline workflows starting with limited amounts of RNA
Detect more without bias using Prelude PreAmp Master Mix
Comparison studies involving 20 ng of cDNA that had not been preamplified versus 100 pg of cDNA that was subjected to 10 cycles of preamplification using Prelude PreAmp Master Mix clearly indicate comparable amounts of cDNA and gene expression levels. (Figure 1).
---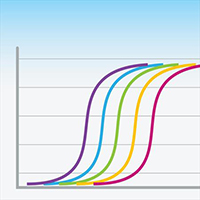 View data on sensitive, unbiased preamplification from limited samples.
Takara Bio USA, Inc.
United States/Canada: +1.800.662.2566 • Asia Pacific: +1.650.919.7300 • Europe: +33.(0)1.3904.6880 • Japan: +81.(0)77.565.6999
FOR RESEARCH USE ONLY. NOT FOR USE IN DIAGNOSTIC PROCEDURES. © 2023 Takara Bio Inc. All Rights Reserved. All trademarks are the property of Takara Bio Inc. or its affiliate(s) in the U.S. and/or other countries or their respective owners. Certain trademarks may not be registered in all jurisdictions. Additional product, intellectual property, and restricted use information is available at takarabio.com.