Capturem technology citations
Our collaborators and customers are constantly making scientific breakthroughs in protein studies. Here are the latest publications that have used Capturem technology to speed up their research.
Capturem IP & Co-IP
---
A novel protein L-cofilin2 identified in

Lampetra morii

with roles of immune response and cell proliferation promotion.

Read now »

Defining the mechanism of PDI interaction with disulfide-free amyloidogenic proteins: Implications for exogenous protein expression and neurodegenerative disease. Read now »
Effects of Osiris9a on Silk Properties in Bombyx mori Determined by Transgenic Overexpression. Read now »
GALNT6 promotes invasion and metastasis of human lung adenocarcinoma cells through O-glycosylating chaperone protein GRP78. Read now »
Grass carp reovirus capsid protein interacts with cellular proteasome subunit beta-type 7: evidence for the involvement of host proteasome during aquareovirus infection. Read now »
HPV Infection Affects Human Sperm Functionality by Inhibition of Aquaporin-8. Read now »
Interplay between CTHRC1 and the SU protein of avian leukosis virus subgroup J (ALV-J) facilitates viral replication. Read now »
Primary tumor-secreted VEGF includes vascular hyperpermeability in premetastatic lung via the occludin phosphorylation/ubiquitination pathway. Read now »
RNF220 promotes the proliferation of leukaemic cells and reduces the degradation of the Cyclin D1 protein through USP22. Read now »
Role of microtubule-associated protein 6 glycosylated with Gal-(β-1,3)-GalNAc in Parkinson's disease. Read now »
The intercellular expression of type-XVII collagen, laminin-332, and integrin-β1 promote contact following during the collective invasion of a cancer cell population. Read now »
Capturem his-tagged purification
---
---
Capturem technology technical notes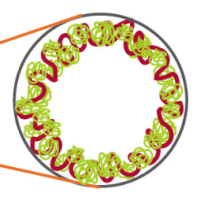 Learn about a novel solution for recombinant protein purification from mammalian and bacterial cell lysates.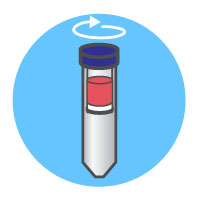 Purify active, secreted his-tagged proteins from cell-culture supernatants in 15 minutes.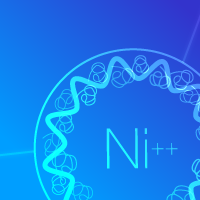 A simple, rapid method for purifying and concentrating his-tagged protein from large sample volumes.
Learn how Capturem Streptavidin enables rapid purification or enrichment of biotinylated compounds.
Takara Bio USA, Inc.
United States/Canada: +1.800.662.2566 • Asia Pacific: +1.650.919.7300 • Europe: +33.(0)1.3904.6880 • Japan: +81.(0)77.565.6999
FOR RESEARCH USE ONLY. NOT FOR USE IN DIAGNOSTIC PROCEDURES. © 2023 Takara Bio Inc. All Rights Reserved. All trademarks are the property of Takara Bio Inc. or its affiliate(s) in the U.S. and/or other countries or their respective owners. Certain trademarks may not be registered in all jurisdictions. Additional product, intellectual property, and restricted use information is available at takarabio.com.