Obtain highest purity with cobalt resin
Why use TALON cobalt resin for his-tagged purification?
TALON his-tag purification resin lets you prepare exceptionally pure his-tagged recombinant proteins from bacterial, mammalian, yeast, and baculovirus-infected cells, under native or denaturing conditions. TALON resin is an immobilized metal affinity chromatography (IMAC) resin charged with cobalt, which binds to his-tagged proteins with higher specificity than nickel-charged resins. As a result, TALON resin delivers his-tagged proteins of the highest purity.
TALON cobalt resin beats Ni-NTA resin
The cobalt ions in TALON resin are more selective for histidine tags than nickel ions are. This means that using Ni-NTA resins often results in the co-purification of contaminants. Another advantage of TALON resin is that you can elute your his-tagged protein at a mild pH or lower imidazole concentration.
Purify his-tagged proteins under native or denaturing conditions with TALON resin
TALON resin retains its protein-binding specificity and yield under a variety of purification conditions. TALON resin is stable under native and denaturing conditions (e.g., purifying his-tagged proteins with urea).
TALON resin is compatible with beta-mercaptoethanol (BME)
Reduced sulfhydryl (-SH) groups are important to the biological activity and structure of some intracellular proteins, and BME is often used to preserve these reduced -SH groups. TALON resin provides higher yields of his-tagged proteins that contain reduced -SH groups in the presence of BME compared to Ni-NTA resin.
TALON resin: cobalt is the key to his-tagged protein purification
TALON resin is based on the cobalt ion, which is highly selective for his-tagged proteins (Chaga et. al. 1999; Porath 1992). This makes TALON resin a better choice than Ni-NTA resin for the following reasons:
TALON resin has better specificity for his-tagged proteins than nickel-NTA. With TALON resin, only proteins containing adjacent histidines or specially positioned, neighboring histidines are able to bind. By comparison, the spatial requirements for Ni-NTA resin are less strict—these resins have a much higher affinity for randomly positioned (i.e., non-tag) histidines. As a result, TALON resin binds more specifically to polyhistidine-tagged proteins and provides higher purity.



TALON resin has low metal-ion leakage. Cobalt resin has a very uniform three-dimensional structure in which cobalt is bound very tightly. Nickel-based resins are less homogeneous in structure because nickel ions can form two different coordination complexes, one of which has a planar (flat) structure that does not bind the nickel ions tightly. Thus, nickel ions can leach from the resin.
Why is metal-ion leakage bad?
Metal leakage reduces the number of reactive sites available for protein binding, and therefore reduces the yield of purified protein
Free metal ions have a detrimental effect on protein activity
Metal ions can precipitate proteins by forming salt bridges, can be toxic to cells and tissues, and can damage purified protein due to its nucleophilic properties
We also recommend
His-tag detection antibodies
Use highly sensitive antibodies to detect his-tagged recombinant proteins in Western blot, ELISA, and immunocytohistochemical assays.
ProteoGuard Protease Inhibitor Cocktail
Use this protease inhibitor cocktail to suppress proteolysis in all your cell lysates. We recommend using ProteoGuard inhibitor with all our protein purification products.
References
Chaga, G. S., et al. Immobilized metal ion affinity chromatography on Co2+-carboxymethylaspartate-agarose Superflow, as demonstrated by one-step purification of lactate dehydrogenase from chicken breast muscle. Biotechnol. Appl. Biochem. 29(1). 19-24 (1999).
Porath, J. Immobilized metal ion affinity chromatography. Protein Express. Purif. 3(4). 263-281 (1992).
---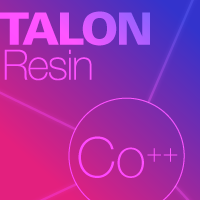 Choose the right TALON resin format.
Takara Bio USA, Inc.
United States/Canada: +1.800.662.2566 • Asia Pacific: +1.650.919.7300 • Europe: +33.(0)1.3904.6880 • Japan: +81.(0)77.565.6999
FOR RESEARCH USE ONLY. NOT FOR USE IN DIAGNOSTIC PROCEDURES. © 2023 Takara Bio Inc. All Rights Reserved. All trademarks are the property of Takara Bio Inc. or its affiliate(s) in the U.S. and/or other countries or their respective owners. Certain trademarks may not be registered in all jurisdictions. Additional product, intellectual property, and restricted use information is available at takarabio.com.