Flexibility to isolate cells of any size is critical to single-cell analysis
Cell sizes are just as varied as the functions they perform. The MultiSample NanoDispenser (MSND) of the ICELL8 systems takes advantage of a large-bore nozzle for dispensing and Poisson distribution, allowing users to isolate cells of any size, including nuclei. The table below displays a few of the cell types that have been isolated using the system. For samples highlighted in blue, the ICELL8 Single-Cell System is the first to allow successful isolation of single cells, nuclei, or spheroids.
Cell line/type
Species
Source
307
Mouse
Pancreas
3T3
Mouse
Fibroblast
A-20
Mouse
B-lymphocyte
A-375
Human
Melanoma
BaF/3
Mouse
Pre-B cells
Beta-TC-6
Mouse
Pancreas
CHO
Hamster
Ovary
Differentiated ESC
Mouse
Embryonic stem cells
Ear
Mouse
Inner ear organs
ESC
Mouse
Embryonic stem cells
FACS-sorted lymphocyte
Human
Bone marrow
Fetal neurons
Human
Fetal brain
Gut cells
Mosquito
Gut
H2452
Human
Lung
HCT 116
Human
Colon
HEK-293
Human
Kidney embryo
HSPC
Mouse
Hematopoietic stem cells
K562
Human
Bone marrow lymphoblast, CML
KU812
Human
Blood, CML myeloblast
MCF7
Human
Breast
MDA-MB-231
Human
Mammary gland
MIA PaCa-2
Human
Pancreas
Nasal epithelia
Human
Primary nasal scraping
NCH421K
Human
Glioma/glioblastoma
Neurons
Mouse
Fresh dissection
Nuclei
Human
Frozen lung tumor
Nuclei
Human
Frozen breast cancer
PBMCs
Human
Blood
Planaria SC
Planarium
Stem cells
Primary cells
Human
Fetal cortex
Primary cells
Mouse
Bone marrow
Primary cells
Mouse
Cardiomyocyte (adult)
Primary cells
Mouse
Embryos
Primary cells
Mouse
Retina
Primary FACS-sorted
cells
Mouse
Lung epithelia
Scheider S2
Drosophila
Embryo
SK-BR3
Human
Breast
Skin
Zebrafish
Skin
Spheroids
Human
MCF10CA-derived
U-87-MG
Human
Glioblastoma; astrocytoma
UTHSC
Human
Bone marrow EW-8 Ewing Sarcoma
Z-138
Human
B-cell lymphoma
---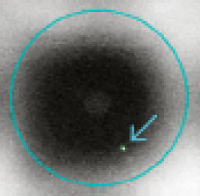 See how the ICELL8 platform's Imaging System and CellSelect Software allow for high-fidelity identification of individual cells.
Takara Bio USA, Inc.
United States/Canada: +1.800.662.2566 • Asia Pacific: +1.650.919.7300 • Europe: +33.(0)1.3904.6880 • Japan: +81.(0)77.565.6999
FOR RESEARCH USE ONLY. NOT FOR USE IN DIAGNOSTIC PROCEDURES. © 2020 Takara Bio Inc. All Rights Reserved. All trademarks are the property of Takara Bio Inc. or its affiliate(s) in the U.S. and/or other countries or their respective owners. Certain trademarks may not be registered in all jurisdictions. Additional product, intellectual property, and restricted use information is available at takarabio.com.