Cardiomyocytes
Cellartis cardiomyocytes are spontaneously beating cardiomyocytes derived from human induced pluripotent stem cells. The cells express the major cardiac markers and ion channels, are functionally similar to adult human cardiomyocytes, and exhibit the expected responses to cardiac stimuli, making them excellent in vitro tools for studying human cardiomyocyte function and for cardiac safety pharmacology assays.
Learn more about how Cellartis cardiomyocytes can support your cardiovascular research.
---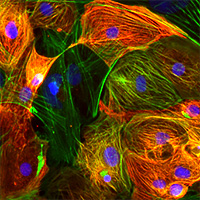 Learn how Cellartis cardiomyocytes generate engineered heart tissue with strong, regular contractions
---
Learn how to use our cardiomyocytes with the following high-throughput platforms: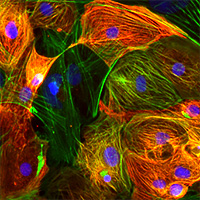 Perform real-time kinetic assessment of Ca2+ flux and cardiac beating using Cellartis cardiomyocytes with this protocol for the FLIPR Tetra High-Throughput Cellular Screening System.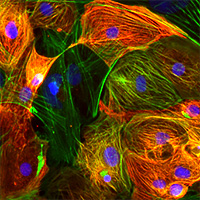 Assess electrophysiological behavior using Cellartis cardiomyocytes with this protocol for automated patch clamp recordings on the Patchliner system.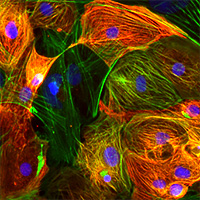 Accurately predict cardiotoxic responses and screen compound efficacy with this protocol using Cellartis cardiomyocytes and Maestro MEA technology.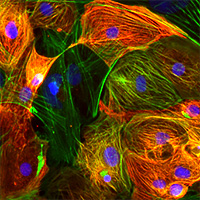 Record field potentials and deliver stimulation to Cellartis cardiomyocytes using this protocol for the MED64 platform.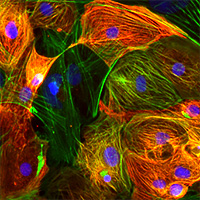 Obtain contractility and electrophysiology recordings of Cellartis cardiomyocytes with this protocol on the CardioExcyte 96 system.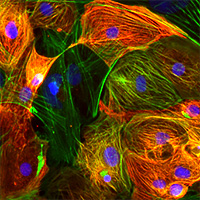 Collect impedance and EFP recordings from Cellartis cardiomyocytes with the xCELLigence RTCA CardioECR system.
Takara Bio USA, Inc.
United States/Canada: +1.800.662.2566 • Asia Pacific: +1.650.919.7300 • Europe: +33.(0)1.3904.6880 • Japan: +81.(0)77.565.6999
FOR RESEARCH USE ONLY. NOT FOR USE IN DIAGNOSTIC PROCEDURES. © 2023 Takara Bio Inc. All Rights Reserved. All trademarks are the property of Takara Bio Inc. or its affiliate(s) in the U.S. and/or other countries or their respective owners. Certain trademarks may not be registered in all jurisdictions. Additional product, intellectual property, and restricted use information is available at takarabio.com.