Webinar
Immunogenomics to accelerate immunotherapy—new solutions for T-cell and B-cell receptor profiling
Development of monoclonal antibodies, vaccines, and immune cell-based therapies are instrumental in fighting infectious diseases and immune-related diseases like cancer. A better understanding of the diversity of T-cell and B-cell receptors (TCRs and BCRs) is key to gaining insights into the adaptive immune response in healthy individuals and those with a wide range of diseases.
Join our webinar to learn how profiling the immune repertoire of lymphocytes can help you make breakthroughs in immunotherapy research.
Sign up by filling out the form below.
Webinar outline:
Brief overview of our solutions for TCR profiling*
New solution for human BCR profiling: SMARTer Human BCR IgG IgM H/K/L Profiling Kit and Takara Bio (now Cogent NGS) Immune Profiler Software


BCR profiling kit produces specific Illumina-ready sequencing libraries and includes unique molecular identifiers (UMI) for accurate clonotype analysis
Immune Profiler Software corrects PCR duplicates and errors and provides reliable clonotype calling and quantification
*Since this webinar was recorded, we've launched a new version of the human TCR kit, the SMARTer Human TCR a/b Profiling Kit v2. Going forward, we recommend that this kit be used for your TCR profiling needs!
Meet the speakers
Qiang Li, PhD
R&D Scientist
Takara Bio USA, Inc.
Matthieu Pesant, PhD
Product Manager, NGS
Takara Bio Europe
---
Sign up to watch the webinar
---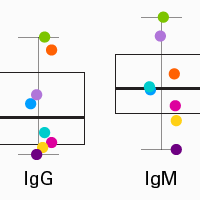 Analyze BCR repertoires from human PBMCs or purified B cells.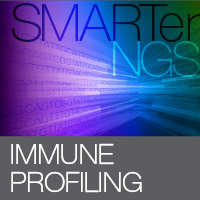 SMARTer TCR profiling with optimized chemistry, UMIs, UDIs, and bioinformatics support for more accurate, reliable clonotype calling and quantification.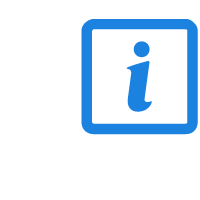 Analyze sequence data prepared using our BCR or TCR profiling kits.
Takara Bio USA, Inc.
United States/Canada: +1.800.662.2566 • Asia Pacific: +1.650.919.7300 • Europe: +33.(0)1.3904.6880 • Japan: +81.(0)77.565.6999
FOR RESEARCH USE ONLY. NOT FOR USE IN DIAGNOSTIC PROCEDURES. © 2023 Takara Bio Inc. All Rights Reserved. All trademarks are the property of Takara Bio Inc. or its affiliate(s) in the U.S. and/or other countries or their respective owners. Certain trademarks may not be registered in all jurisdictions. Additional product, intellectual property, and restricted use information is available at takarabio.com.