5-prime capping of mRNA
The cap structure at the 5′ end of mRNA is critical for the efficient translation, stabilization, and transportation of mRNAs in eukaryotes. RNA capping is an essential part of the workflow when mRNA synthesized in vitro (in vitro-transcribed or IVT mRNA) for downstream applications related to translation.
Basic mRNA structure
Figure 1 shows the basic structure of in vitro-transcribed mRNA, which includes a 5′ cap, a 5′ untranslated region (UTR), a coding sequence (CDS) containing start and stop codons, a 3′ UTR, and a poly(A) tail. These mRNA features are all necessary to create a loop structure via poly(A) binding protein (PABP), enabling efficient translation. A modified nucleoside, such as pseudouridine is often used to suppress immunogenicity for the host cells (Kariko et al., 2008).
The 5′ cap is guanosine with a methyl group on the 7-position; this modified nucleoside is often abbreviated as m7G. The cap connects via triphosphate linkage (PPP) to the first nucleotide at the 5′ end of mRNA, where transcription is initiated (the +1 position).
The initial 5′ cap structure (m7G-ppp-N1) in mRNA is referred to as a cap-0 structure. In eukaryotes, the first nucleotide (+1) adjacent to the 5′ cap can be further modified to create a cap-1 structure, which suppresses immunogenicity.
Cap-0 and cap-1 mRNA structures
A 5′ cap-0 structure occurs when there is no modification to the adjacent nucleotide. Adding a methyl group to the first nucleotide creates a cap-1 structure. Cap-0 and cap-1 structures are shown in Figure 2. Since the cap-1 structure is involved in distinguishing self from nonself, it triggers less immunogenicity when administered in vivo.
Co-transcriptional vs. post-transcriptional capping
There are two major ways to generate cap-1 mRNAs. The first is co-transcriptional capping using cap analogs (Figure 3, left panel). The second is post-transcriptional capping using enzymes such as Vaccinia Capping Enzyme (VCE, Cat. #2460) and mRNA Cap 2′-O-Methyltransferase (2′-O-MTase, Cat. #2470) as shown in Figure 3, right panel.
Takara IVTpro mRNA Synthesis System (Cat. #6141) is compatible with both co-transcriptional and post-transcriptional capping approaches. Explore the links below to learn how each 5′ capping approach can be incorporated into the IVT workflow.
---
Compatibility of Takara IVTpro with various 5' capping approaches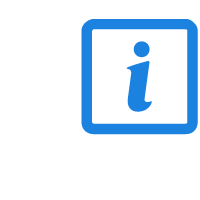 Discover various mRNA co-transcriptional capping approaches that can be integrated into the Takara IVTpro workflow.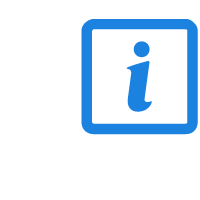 Discover the process of integrating enzymatic mRNA capping into the Takara IVTpro workflow.
Takara Bio USA, Inc.
United States/Canada: +1.800.662.2566 • Asia Pacific: +1.650.919.7300 • Europe: +33.(0)1.3904.6880 • Japan: +81.(0)77.565.6999
FOR RESEARCH USE ONLY. NOT FOR USE IN DIAGNOSTIC PROCEDURES. © 2023 Takara Bio Inc. All Rights Reserved. All trademarks are the property of Takara Bio Inc. or its affiliate(s) in the U.S. and/or other countries or their respective owners. Certain trademarks may not be registered in all jurisdictions. Additional product, intellectual property, and restricted use information is available at takarabio.com.