Easily deliver bright fluorescent proteins to your target cells
Ready-to-use lentiviral particles for fluorescent cell labeling
Labeling cells with fluorescent proteins—either for general cell marking or labeling specific subcellular structures—can be hindered by difficulties with gene delivery or an inability to obtain adequate fluorescent protein expression.

Our high-quality, ready-to-use lentiviral particles can be used to deliver and express ultra-bright fluorescent protein variants to virtually any human cell type—even those that are resistant to traditional methods of gene delivery (e.g., non-proliferating cells, stem cells, and terminally differentiated cells). These particles result in long-term, constitutive expression of untargeted, cytoskeleton-targeted, or organelle-targeted fluorescent proteins, generating cells that are suitable for:
Investigating protein localization
Monitoring protein trafficking
Tracking cells in real time
Studying organelle dynamics and morphology
Delivery of fluorescent proteins targeted to specific subcellular locations
Organelles
Structure
Examples
(click to view larger size)
Targeting protein/tag
Fluorescent protein options*
Golgi apparatus
N-terminal 81 amino acids of human β 1,4-galactosyl-
transferase, which contains a membrane-anchoring signal peptide (localizes to the transmedial region)
AcGFP1, mCherry
Nucleus
Three tandem repeats of the SV40 large T-antigen nuclear localization signal
AcGFP1, mCherry
Endoplasmic reticulum
Targeting sequence of calreticulin; KDEL retrieval sequence
mCherry
Mitochondria
Targeting sequence from subunit VII of cytochrome c oxidase
AcGFP1, mCherry
Endosomes
RhoB GTPase (localizes to the surface of vesicles of the endocytic pathway)
AcGFP1
Plasma membrane
N-terminal 20 amino acids of neuromodulin, which contains a palmitolylation signal
AcGFP1, mCherry
Cytoskeleton
Structure
Examples
(click to view larger size)
Targeting protein/tag
Fluorescent protein options*
Actin
Human β-actin
AcGFP1, mCherry
Tubulin
Human α-tubulin
AcGFP1, mCherry
*AcGFP1 and mCherry proteins are truly monomeric fluorescent proteins that are ideal fusion tags. AcGFP1 protein is very stable, allowing visualization over an extended period of time. mCherry protein is highly photostable and resistant to photobleaching. The distinct spectra of these fluorescent proteins allow them to be used in double-labeling experiments.
Delivery of untargeted fluorescent proteins
Fluorescent protein
Examples
(click to view larger size)
Excitation/emission maxima (nm)
Brightness (relative to GFP)
tdTomato
554/581
591%
mCherry
587/610
88%
ZsGreen1
493/505
243%
ZsYellow1
529/539
81%
AmCyan1
458/489
182%
*The majority of fluorescent protein will be present in the cytoplasm.
Takara Bio's Living Colors fluorescent proteins
Living Colors fluorescent proteins are detectable without added cofactors or substrates and can be detected directly by fluorescence microscopy. The fluorescent proteins (alone and fusions) do not compromise cell structure or interfere with cellular physiology, making them ideal tools for visualizing living cells.
---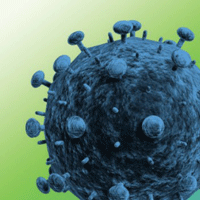 Webinar: highly concentrated and pure lentiviral particle preps
Watch our webinar to learn all about genome editing with lentiviral particles. Topics covered include: how to produce high-quality and high-titer lentivirus, the differences between lentiviral production systems, and applications such as the use of lentivirus for tet-inducible gene expression or subcellular localization studies.
Webinar
Technology overview
Takara Bio USA, Inc.
United States/Canada: +1.800.662.2566 • Asia Pacific: +1.650.919.7300 • Europe: +33.(0)1.3904.6880 • Japan: +81.(0)77.565.6999
FOR RESEARCH USE ONLY. NOT FOR USE IN DIAGNOSTIC PROCEDURES. © 2020 Takara Bio Inc. All Rights Reserved. All trademarks are the property of Takara Bio Inc. or its affiliate(s) in the U.S. and/or other countries or their respective owners. Certain trademarks may not be registered in all jurisdictions. Additional product, intellectual property, and restricted use information is available at takarabio.com.