Lentiviral particles for fluorescent whole-cell labeling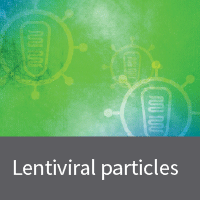 Cells transduced with these premade, super-high titer particles will express a bright fluorescent protein in one of four colors: red (TdTomato or mCherry), green (ZsGreen1), cyan (AmCyan1), or yellow (ZsYellow1). The fluorescent proteins are predominantly expressed in the cytoplasm, allowing the cells to be labeled for cell-tracing and cell-tracking studies.
For fluorescent labeling of specific cellular organelles or structures, visit the fluorescent subcellular labeling lentivirus page.
Overview
What does 109 TU/ml mean?

In each microliter, there will be at least 1 x 106 functional lentivirus particles.
Each 60-µl kit is sufficient for 30 transductions (using an MOI of 10) in a 6-well plate containing 2 x 105 cells/well.

Premium quality—produced using a multi-step purification process that results in:

Very high titer; functional titer of >1 x 109 transduction units per ml (TU/ml).
High purity—transduce target cells without cytotoxicity.
>90% transduction efficiency even at very low MOI.

Functional titer provided, not a just a particle count
tdTomato and ZsGreen1 are exceptionally bright fluorescent proteins, 6X and 2.5X brighter than EGFP, respectively.
These vectors have a puromycin resistance cassette and the stable clones integrating these constructs can be selected using puromycin.
More Information
Applications
Labeling and tracking mammalian cells using bright fluorescent proteins
Additional product information
Please see the product's Certificate of Analysis for information about storage conditions, product components, and technical specifications. Please see the Kit Components List to determine kit components. Certificates of Analysis and Kit Components Lists are located under the Documents tab.
---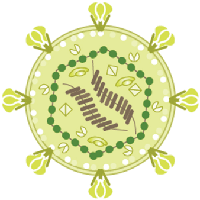 Super-pure and concentrated premade lentivirus particles
Unlike ready-to-use lentiviral particles from other suppliers, the particles in our catalog are produced via a multistep purification process that results in very high titers and high purity. High titers increase transduction efficiency, while high purity reduces cytotoxicity, allowing you to successfully transduce a large number of different cell types—including primary, immortalized, adherent, and suspension cells—while retaining high cell viability.
Technology overview
Lentiviral particles FAQs
Takara Bio USA, Inc.
United States/Canada: +1.800.662.2566 • Asia Pacific: +1.650.919.7300 • Europe: +33.(0)1.3904.6880 • Japan: +81.(0)77.565.6999
FOR RESEARCH USE ONLY. NOT FOR USE IN DIAGNOSTIC PROCEDURES. © 2023 Takara Bio Inc. All Rights Reserved. All trademarks are the property of Takara Bio Inc. or its affiliate(s) in the U.S. and/or other countries or their respective owners. Certain trademarks may not be registered in all jurisdictions. Additional product, intellectual property, and restricted use information is available at takarabio.com.