Lentivirus titration by p24 ELISA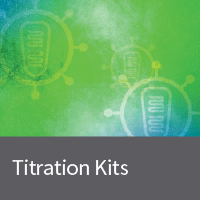 The Lenti-X p24 Rapid Titer Kit is designed for the rapid determination of lentiviral supernatant titers by p24 ELISA.
The Lenti-X p24 Rapid Titer Kit is designed for the rapid determination of lentiviral supernatant titers by p24 ELISA.
What is p24?
Recombinant lentiviruses generated for research use contain major structural proteins, including envelope proteins, matrix proteins, and virus core proteins. The gag gene encodes the viral capsid protein (p24), the nucleocapsid proteins (p6 and p7), and a matrix protein (p17) (see data images by expanding the Details tab in the product table). The Lenti-X p24 Rapid Titer Kit specifically measures the amount of p24 capsid protein present in your viral supernatant. The level of p24 correlates directly with virus titer.
How does a p24 ELISA work?
The virus in your supernatant is first lysed in the supplied buffer system to release p24. The sample is then applied to a 96-well microtitration plate (made up of 12 separable 8-well strips), in which the wells are pre-coated with murine anti-p24 capture antibody. After washing to remove unbound lysate, the amount of specifically bound p24 is then detected using a biotinylated anti-p24 secondary antibody, streptavidin-HRP (horseradish peroxidase), and a color development reagent. The kit is supplied with a p24 control which is used to generate a standard curve and calibrate the p24 equivalent of your supernatant, and its titer.
Why you need to know your titer?
Confirm the success of your packaging reaction to avoid wasting time with your experiments
Perform consistent experiments
Ensure sufficient MOI so that 100% of your cells are transduced
Control copy number and hence expression levels
Overview
Rapidly determine the titer of your lentivirus prep using a p24 ELISA
Collect lentiviral supernatant, lyse, bind, wash, and detect
96-well format (12 x 8-well strips)
p24 control included
More Information
Please see the product's Certificate of Analysis for information about storage conditions, product components, and technical specifications. Please see the Kit Components List to determine kit components. Certificates of Analysis and Kit Components Lists are located under the Documents tab.
---
---
Lentivirus titration kit options
We have several options available for determining the titer of your lentiviral preps. From the quick and easy Lenti-X GoStix Plus to the precise Lenti-X qRT-PCR Titration Kit, we have the solution you need to quantify lentiviral titers.
Kit options
Virus product finder tool
Takara Bio USA, Inc.
United States/Canada: +1.800.662.2566 • Asia Pacific: +1.650.919.7300 • Europe: +33.(0)1.3904.6880 • Japan: +81.(0)77.565.6999
FOR RESEARCH USE ONLY. NOT FOR USE IN DIAGNOSTIC PROCEDURES. © 2022 Takara Bio Inc. All Rights Reserved. All trademarks are the property of Takara Bio Inc. or its affiliate(s) in the U.S. and/or other countries or their respective owners. Certain trademarks may not be registered in all jurisdictions. Additional product, intellectual property, and restricted use information is available at takarabio.com.