Lentiviral vector systems for constitutive gene expression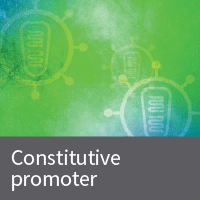 These lentiviral expression systems are designed for constitutive gene expression from either a CMV or EF1-alpha promoter.
These lentiviral expression systems are designed for constitutive gene expression from either a CMV or EF1-alpha promoter.
Biscistronic options
The IRES Vectors included with the bicistronic lentiviral expression systems each contain a multiple cloning site located upstream of the IRES from which a selection marker is expressed. Because your gene of interest and a selection marker are translated from a single RNA, you can be certain that nearly 100% of the colonies that are resistant to puromycin, hygromycin, and G418 also express your protein of interest.
Fluorescent protein options
For lentiviral vectors that express fluorescent protein tags and markers, including the bicistronic pLVX-IRES-ZsGreen1 and pLVX-IRES-mCherry vectors, see our Fluorescent Lentiviral Expression Vectors webpage.
EF1-alpha promoter versions
Lenti-X lentiviral vector systems with EF1-alpha promoters allow you to achieve robust, constitutive, long-term expression of your gene of interest in cell types in which CMV promoters are often silenced, such as hematopoietic and stem cells.
Lentiviral packaging system included
Many of our lentiviral systems are complete systems that include our high-titer Lenti-X Packaging Single Shots (VSV-G) when used with the Lenti-X 293T Cell Line (not included), generates titers that are far superior to those of other commercially available lentiviral packaging systems. Frequently, an entire dish of target cells can be effectively transduced using just 10–100 µl of unconcentrated viral supernatant.
Overview
Complete systems include a high-titer lentiviral packaging system and an optimized transfer vector
Vector design optimized for high expression and high titers

cPPT element enhances transduction efficiency
WPRE enhances expression of your transgene and increases viral titer

EF1-alpha promoter versions for cell types where CMV promoter may be silenced
IRES-containing bicistronic vectors allow the simultaneous expression of your gene and a drug selection marker from the same RNA transcript
More Information
Please see the product's Certificate of Analysis for information about storage conditions, product components, and technical specifications. Please see the Kit Components List to determine kit components. Certificates of Analysis and Kit Components Lists are located under the Documents tab.
---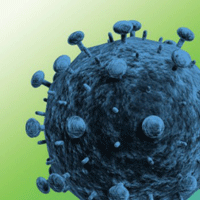 Lentiviral product selection guide
Takara Bio offers a broad range of research tools for gene delivery using lentiviral vectors, including a selection of vector systems, packaging mixes, and titration kits. Use our selection guide for a brief description of the products and links to further information.
Lentiviral products guide
Learning center
Takara Bio USA, Inc.
United States/Canada: +1.800.662.2566 • Asia Pacific: +1.650.919.7300 • Europe: +33.(0)1.3904.6880 • Japan: +81.(0)77.565.6999
FOR RESEARCH USE ONLY. NOT FOR USE IN DIAGNOSTIC PROCEDURES. © 2023 Takara Bio Inc. All Rights Reserved. All trademarks are the property of Takara Bio Inc. or its affiliate(s) in the U.S. and/or other countries or their respective owners. Certain trademarks may not be registered in all jurisdictions. Additional product, intellectual property, and restricted use information is available at takarabio.com.