Isolation of genomic DNA from stool samples—NucleoSpin DNA Stool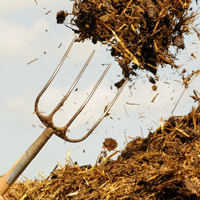 NucleoSpin DNA Stool is designed for purification of genomic DNA from bacterial and epithelial cells present in stool samples. The isolated DNA is used for analysis of the microbiome or genotyping of the donor. The kit utilizes MN Bead Tubes Type A (ceramic beads; included in the kit) in combination with a common disruption device, e.g., an MN Bead Tube Holder or a swing mill, to lyse different cell types and tissues using a single procedure. NucleoSpin Inhibitor Removal Columns are included for convenient elimination of contaminants.
Overview
Suitable for any stool sample—high-quality DNA from stool from carnivores, omnivores, and herbivores
Includes MN bead tubes for efficient lysis—compatible with the most common disruption devices
NucleoSpin Inhibitor Removal Columns ensure superior DNA purity
More Information
Technology
Silica-membrane technology combined
with MN Bead Tubes Type A
Format
Mini spin columns
Starting material
Approximately 200 mg (180–220 mg)*
stool samples (fresh or frozen)
Fragment size
200 bp–approximately 50 kb
Typical yield
Depends on sample type, quality, and water content
A260/A280

1.7–1.9
Elution volume
30–100 µl
Preparation time
60 min/10 preps
Binding capacity
50 µg

*For human stool samples, approximately 200 mg should be used. For animal stool samples, depending on the species, a smaller amount of sample material may be required for optimal results.
Applications
Purification of genomic DNA from bacterial and epithelial cells present in stool samples
Typical downstream applications: PCR, real-time PCR, Southern blotting, microarray technology
Additional product information
Please see the product's Certificate of Analysis for information about storage conditions, product components, and technical specifications. Please see the Kit Components List to determine kit components. Certificates of Analysis and Kit Components Lists are located under the Documents tab.
Takara Bio USA, Inc.
United States/Canada: +1.800.662.2566 • Asia Pacific: +1.650.919.7300 • Europe: +33.(0)1.3904.6880 • Japan: +81.(0)77.565.6999
FOR RESEARCH USE ONLY. NOT FOR USE IN DIAGNOSTIC PROCEDURES. © 2023 Takara Bio Inc. All Rights Reserved. All trademarks are the property of Takara Bio Inc. or its affiliate(s) in the U.S. and/or other countries or their respective owners. Certain trademarks may not be registered in all jurisdictions. Additional product, intellectual property, and restricted use information is available at takarabio.com.