Complete midiprep kit for purification of total RNA—NucleoSpin RNA Midi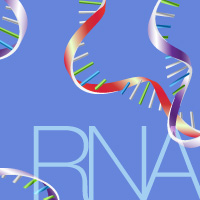 NucleoSpin RNA Midi allows isolation of up to 600 µg of DNA-free, high-quality total RNA from large amounts of starting material such as cultured cells, tissue, bacteria, and yeast without the use of organic compounds (e.g., Trizol). The working procedure is similar to standard RNA purification methods and includes effective rDNase digestion of contaminating DNA during the purification process.
Overview
Complete midi kit with rDNase for on-column digestion—includes shredders
Purify total RNA from cells, tissue, and yeast
Ready-to-use RNA for high performance in any downstream applications
No use of toxic material such as phenol/chloroform (e.g., Trizol), CsCl, or ethanol
More Information
Technology
Silica membrane
Format
Midi spin columns
Starting material

<5 x 107 cultured cells
<1010 bacterial cells
200 mg tissue
<3 x 108 yeast cells

Fragment size
200 bp–20 kb
Typical yield
180 µg from 107 HeLa cells
620 µg from 4 x 107 HeLa cells
A260/280
1.90–2.10
Elution volume
500 µl
Preparation time
80 min/4 preps
Applications
Isolate total RNA from cultured cells and tissue (standard protocol), as well as bacterial cells, yeast cells, and samples stored in RNAlater (support protocols).
Purified RNA suitable for:
Real-time RT-PCR
Northern blotting
Primer extension
Array technology
RNase protection assays
Additional product information
Please see the product's Certificate of Analysis for information about storage conditions, product components, and technical specifications. Please see the Kit Components List to determine kit components. Certificates of Analysis and Kit Components Lists are located under the Documents tab.
Takara Bio USA, Inc.
United States/Canada: +1.800.662.2566 • Asia Pacific: +1.650.919.7300 • Europe: +33.(0)1.3904.6880 • Japan: +81.(0)77.565.6999
FOR RESEARCH USE ONLY. NOT FOR USE IN DIAGNOSTIC PROCEDURES. © 2022 Takara Bio Inc. All Rights Reserved. All trademarks are the property of Takara Bio Inc. or its affiliate(s) in the U.S. and/or other countries or their respective owners. Certain trademarks may not be registered in all jurisdictions. Additional product, intellectual property, and restricted use information is available at takarabio.com.