Deletion Kit for Kilo-Sequencing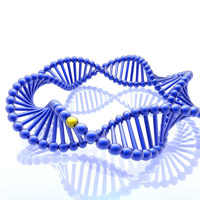 The Deletion Kit for Kilo-Sequencing is designed to facilitate DNA sequencing, especially sequencing of long DNA fragments cloned into the multiple cloning sites of M13 phage vectors (mp18/19) or pUC-related plasmid or phagemid vectors (pUC18/19). This kit can be used to create nested, unidirectional deletions in target DNA, enabling progressive movement of the vector's primer binding site towards the sequence of interest. The optimized reagents in the Deletion Kit for Kilo-Sequencing ensure efficient self-circularization of deletion subclones.
More Information
Applications
DNA sequencing
Sequencing long DNA fragments
Product citations
Henikoff, S. Unidirectional digestion with exonuclease III creates targeted breakpoints for DNA sequencing. Gene 28, 351–9 (1984).
Yanisch-Perron, C., Vieira, J. & Messing, J. Improved M13 phage cloning vectors and host strains: nucleotide sequences of the M13mp18 and pUC19 vectors. Gene 33, 103–19 (1985).
Additional product information
Please see the product's Certificate of Analysis for information about storage conditions, product components, and technical specifications. Please see the Kit Components List to determine kit components. Certificates of Analysis and Kit Components Lists are located under the Documents tab.
Takara Bio USA, Inc.
United States/Canada: +1.800.662.2566 • Asia Pacific: +1.650.919.7300 • Europe: +33.(0)1.3904.6880 • Japan: +81.(0)77.565.6999
FOR RESEARCH USE ONLY. NOT FOR USE IN DIAGNOSTIC PROCEDURES. © 2023 Takara Bio Inc. All Rights Reserved. All trademarks are the property of Takara Bio Inc. or its affiliate(s) in the U.S. and/or other countries or their respective owners. Certain trademarks may not be registered in all jurisdictions. Additional product, intellectual property, and restricted use information is available at takarabio.com.