Proteinase K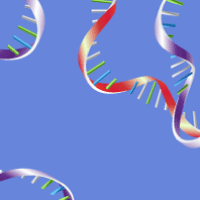 Proteinase K is a high-activity serine protease used in protein digestion. Proteinase K activity is stabilized in the presence of calcium salts and increases with protein denaturants such as SDS or urea. Proteinase K can be used on a wide range of substrates during protein digestion and preferentially degrades ester and peptide bonds next to the C-termini of hydrophobic, sulfuric, or aromatic amino acids.
Overview
Non-specific serine protease with high activity
More Information
Applications
DNA, RNA, and phage purification
Protein digestion
Chromosomal DNA preparation for in situ hybridization, fingerprinting, colony or plaque hybridization, and pulse-field electrophoresis
Source
Tritirachium album
Concentration
≥600 mAnson U/ml (1 Anson U is the amount required to liberate 1.0 µmol tyrosine from hemoglobin per minute at 37°C, at pH 7.5)
Additional product information
Please see the product's Certificate of Analysis for information about storage conditions, product components, and technical specifications. Please see the Kit Components List to determine kit components. Certificates of Analysis and Kit Components Lists are located under the Documents tab.
---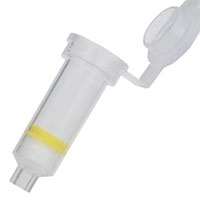 The better way to isolate RNA
Critical factors when purifying RNA are the complete removal of contaminating DNA (gDNA) and the immediate prevention of degradation of RNA. The NucleoSpin RNA Plus kit introduces the NucleoSpin gDNA Removal Column, a spin column which quickly and completely removes genomic DNA contamination without the need for DNase digestion. To maintain RNA integrity, cells and tissues are first lysed by incubation in a chaotropic ion lysis buffer solution, which immediately inactivates RNases.
Learn more
Buy now
Takara Bio USA, Inc.
United States/Canada: +1.800.662.2566 • Asia Pacific: +1.650.919.7300 • Europe: +33.(0)1.3904.6880 • Japan: +81.(0)77.565.6999
FOR RESEARCH USE ONLY. NOT FOR USE IN DIAGNOSTIC PROCEDURES. © 2023 Takara Bio Inc. All Rights Reserved. All trademarks are the property of Takara Bio Inc. or its affiliate(s) in the U.S. and/or other countries or their respective owners. Certain trademarks may not be registered in all jurisdictions. Additional product, intellectual property, and restricted use information is available at takarabio.com.