Top qualities to look for in your ideal OEM partner
In the world of molecular diagnostics, finding the right OEM partner with the expertise to help you acquire the perfect tools can be critical for successfully bringing a new product to market. A good partner should be able to provide custom formulations, manage quality control and supply, and support upscaling and kitting. Once you have found the right OEM partner, it's easy to develop an accurate, sensitive, reproducible, and streamlined testing kit that will satisfy your customers' needs. The urgent demand for COVID-19 diagnostic assays and kits highlighted a critical key to success in launching new assays/kits—partners who can quickly provide custom solutions so you can offer your customers the product perfect for their needs.
When you're developing a new assay, chances are that an off-the-shelf enzyme wouldn't cut it and would require some optimization. For example, most enzyme buffers contain glycerol, which makes it extremely challenging to pipette accurately, especially when using an automated high-throughput liquid handler. For high-throughput assays that need large amounts of enzyme, both a glycerol-free and high-concentration formulation might be necessary and will make it easier to lyophilize your assay buffer for your commercial kit. As you move from assay development to manufacturing and assembling your kit, you'll be faced with several decisions, from how to configure your kit, whether or not to lyophilize your reaction mixture, and what steps of the process you should outsource, including commercial packaging.
A good enzyme supply partner will significantly simplify your assay/kit development and support you through the entire process. We've put together some key points to consider for your assay/kit development to help you get started on the right track.
Defining your custom and OEM needs
It's important to do your research in finding a partner that is well-equipped for your project. After your initial consultation, they should be able to pinpoint the exact solution from their product portfolio for your molecular diagnostic assay or specifically customize one for you. Not only should the ideal partner have a long history of providing high-quality enzymes, but they should also have the scientific expertise as well as manufacturing capabilities and ISO-certified quality management systems to deliver custom solutions that will enable you to create the best possible assays.
Identifying the right enzyme for your assay
Once you've identified a potential partner, you'll need to determine if their product is able to integrate into your testing workflow. If you need a custom enzyme, your partner should be able to manufacture small batches and multiple lots for verification and validation by your R&D team (and their own R&D team) to ensure the enzyme meets your performance expectations. Once you've completed your evaluation and moved on to assay development, your partner should be able to provide a steady supply of your custom enzyme so you can work productively and spend time optimizing your assay rather than waiting for your enzyme.
Commercializing your kit
Once you've developed your assay, you need to manufacture and assemble your kit, and quickly get it into the marketplace. Your partner must have the ability to scale up manufacturing to meet the quality and quantity required for your kits. If you don't have the resources (or if you just don't have the time) for dispensing, labeling, packaging, or kitting, the ideal partner will offer those additional services and accommodate your brand requirements. This will enable you to bring your new kit to the market faster, and your customers will appreciate the effort you put into making sure you provide them with a high-quality, convenient, easy-to-use package.
Why Takara Bio is the right choice
Our world-class scientific and manufacturing expertise have enabled us to successfully support some of the top testing labs in the US and globally for decades. As a primary manufacturer of enzymes and reagents, we control all aspects of product manufacturing, from incoming raw materials to release of finished goods. This has enabled us to actively support numerous testing labs in receiving COVID-19 test EUAs using our standard, custom, and OEM one-step RT-qPCR kits. Our position as the premier enzyme supplier in the clinical diagnostics market, combined with the high quality and consistent performance of our enzymes and our ability to offer business-friendly and automation-ready solutions (e.g., high concentration, glycerol-free enzymes), will give you a strong competitive advantage.
---
Connect with our dedicated OEM Technical Product Specialist via email: oem@takarabio.com to learn more about how we can tailor our scientific solutions to fit your assay needs.
Back to Blog Front
---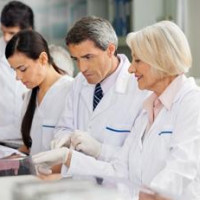 Additional information
To learn more about the services, quality, and expertise we have to offer you as an OEM partner, visit the links below.
Learn more
FAQs
Takara Bio USA, Inc.
United States/Canada: +1.800.662.2566 • Asia Pacific: +1.650.919.7300 • Europe: +33.(0)1.3904.6880 • Japan: +81.(0)77.565.6999
FOR RESEARCH USE ONLY. NOT FOR USE IN DIAGNOSTIC PROCEDURES. © 2023 Takara Bio Inc. All Rights Reserved. All trademarks are the property of Takara Bio Inc. or its affiliate(s) in the U.S. and/or other countries or their respective owners. Certain trademarks may not be registered in all jurisdictions. Additional product, intellectual property, and restricted use information is available at takarabio.com.