Entering new worlds while staying in place
Whether they're working from home or coming into the lab or office, everyone at Takara Bio is pitching in to meet the demands of our customers for supplies that are required for their research or product development. As part of our blog miniseries featuring employees contributing to the SARS-CoV-2 research effort, I interviewed my colleague Matthieu Lewis, a product manager in Europe for our catalog of PCR products, which have been critical in research efforts investigating the virus. Much of his prior focus has been on oncology research, but like many in the scientific community, he has pivoted swiftly to collaborate with the virologists on the frontlines of learning more about the novel coronavirus.
---
Good morning Matthieu, and thank you for agreeing to this interview. First of all, could you tell us more about your role at Takara Bio?
I am the PCR, RT, and qPCR product manager at Takara Bio Europe. My job consists of giving technical support to our European customers, helping them to work with our products, and also developing new marketing strategies to introduce Takara Bio solutions to innovative sectors and markets. I maintain close ties with scientists to assist them in their projects, accompanying them throughout their experience with Takara Bio products. Day-to-day, it means spending time analyzing what customers are doing to understand their needs and experimental limits. I also work with our sales team, providing them with information to make sure they are comfortable when discussing our products with our clients. This is a side of my job that I particularly enjoy—collaborating to achieve something as a team.
Isn't it stressful to interact with customers from a different domain than yours?
I find it more exciting than stressful to have the opportunity to discover new facets of science. I really appreciate directly connecting with our customers and getting involved in their projects. It allows me to have a broader vision of biology and constantly be learning. Moreover, it requires I have the imagination to think about how our tools could fit in their investigations.
I guess that, in the current context of the COVID-19 outbreak, your way of working has changed. Could you tell us, how are you working currently?
My way of working has changed a lot! First, I am working from home rather than in the office. It offers the advantage of being cozier since I installed my own desk in my flat. A home office makes you spend your work time differently since you do not have to commute. Second, the content of my work has changed as a result of the COVID-19 outbreak. Products that I am managing are at the frontline of SARS-CoV-2 detection, particularly the One Step PrimeScript III RT-PCR kits and the PrimeDirect RT-qPCR mix. It means I'm focusing mainly on the products that are critical to virologists for SARS-CoV-2 research. My background is mainly in cancer research and gene editing, but I'm quickly coming up to speed in this new area—virology—and better understanding the daily life of a virologist. For example, I've learned about features of the samples (swab, bronchoalveolar lavage fluid, sputum, etc.) that they are using and the limitations of working with such materials.
Do you have any strong feelings about how Takara Bio is helping the COVID-19 effort and how it is helping you personally during the crisis?
I feel proud to be directly involved in the COVID-19 crisis helping researchers seeking quick results because of the urgency of the situation. Because of the COVID-19 circumstances, I am working closely with scientists who are willing to help. Seeing the scientific community united with a strong desire to collaborate to solve the situation is very satisfying. I am also glad to see that my colleagues are here to support me in these difficult times by sharing their thoughts and knowing that I can rely on them. All this group effort, from different actors such as virologists or my colleagues at Takara Bio, is very motivating. On a personal level, I feel as though I am also contributing to the fight against this virus—not as closely as doctors or nurses, but I definitely feel that we are playing an important role. I get to share my experience with my close relatives, which I believe is quite unique.
---
Thanks again for telling us about your experience, Matthieu. To everyone out there, please stay tuned for more stories from employees sharing their contributions to the SARS-CoV-2 research effort. And stay safe!
Back to Blog Front
---
Helping researchers tackle COVID-19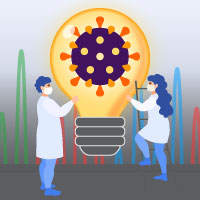 This blog highlights one of the first studies identifying and characterizing the novel coronavirus, ultimately contributing to the viral genome sequence being shared worldwide.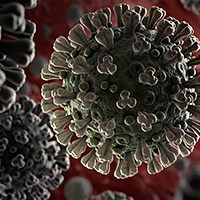 Learn how researchers identified a novel, highly contagious coronavirus and developed a one-step RT-qPCR screening protocol.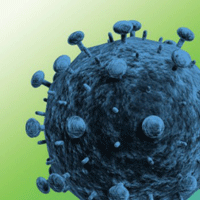 Learn how Takara employees in Dalian, China, are working tirelessly to keep up with the demand for the one-step PrimeScript RT-PCR kit, a crucial component in the detection of the novel coronavirus.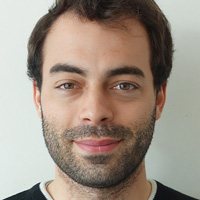 Hear how a Product Manager in Europe is adjusting to the changing research market in light of COVID-19.
Hear how a Takara Bio employee of 27 years is contributing to the COVID-19 effort.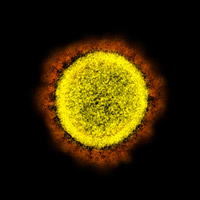 Find out which types of SARS-CoV-2 vaccines are out there and how Takara Bio is joining the fight.
Our hiPSC-derived cells and other cell biology research products help you study SARS-CoV-2 infection, identify potential targets for drug discovery, evaluate the metabolism and safety of candidate drugs, and develop therapeutic approaches for COVID-19.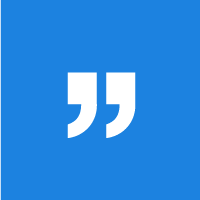 An ever-growing compilation of COVID-19 publications using Takara Bio products and technologies.
Takara Bio USA, Inc.
United States/Canada: +1.800.662.2566 • Asia Pacific: +1.650.919.7300 • Europe: +33.(0)1.3904.6880 • Japan: +81.(0)77.565.6999
FOR RESEARCH USE ONLY. NOT FOR USE IN DIAGNOSTIC PROCEDURES. © 2023 Takara Bio Inc. All Rights Reserved. All trademarks are the property of Takara Bio Inc. or its affiliate(s) in the U.S. and/or other countries or their respective owners. Certain trademarks may not be registered in all jurisdictions. Additional product, intellectual property, and restricted use information is available at takarabio.com.