Working hard to meet production demands for SARS-CoV-2 testing
Whether they're working from home or coming into the lab or office, everyone at Takara Bio is pitching in to meet the demands of our customers for supplies that are required for their research or product development. As part of our blog miniseries featuring employees contributing to the COVID-19 effort, I interviewed my colleague Mike Vierra, a senior research associate working tirelessly at our Mountain View*, CA, headquarters to supply a critical component used in some SARS-CoV-2 detection kits.
---
Mike, thank you for taking the time to share what you're working on these days. Are you exclusively coming to work, or are you working from home at all?
I am coming into work full-time because I'm making a product that goes inside another company's PCR-based coronavirus detection kit, which is used to diagnose patients. That's why this work is high priority. They need it badly.
How does that feel for you? Are you excited to be helping with the effort?
It does feel good. I mean, everything we do here goes into some kind of discovery research that's going to make life better for people. But this is so direct and concrete; we can confirm that this is directly going to help people. And so, yeah, it does make me feel a little special and still feel like my presence is needed, and that what I am doing to help is worth all the hard work and stress.
Are you working overtime?
I don't have to put in much overtime. Even if I came in on the weekends, it wouldn't really help. You have to dry the product overnight, and you can't do anything else anyway until the next step. So just coming in five days a week is all I can really do to make as much as I can, do the paperwork, and order more materials for the next time. Right now, luckily, I've got all the raw materials I need. No backorders, no broken supply lines. So I'm set up for the next six, seven, eight weeks. I'm going to pump this product out as fast as I can.
Where are you getting your materials?
I'm getting things from VWR, Fisher, and Sigma. Another company is supplying me with a raw material I need. That was a tough one because that company is also getting taxed really hard for their products. I guess they're also involved with making products that are helping researchers come up with either drugs or tests or something related to the novel coronavirus. They were telling me they're working seven days a week, double shifts to ship as much product as humanly possible. They're kind of in the same situation we are. Once they understood that, they were like, no problem, we're going to do what we can to work with you and get your orders out more quickly.
Are you doing production and logistics, too, or are you working with operations to do that?
I'm pretty much doing it all. I'm turning it over so fast. I need to get more materials in so quickly. It's kind of easier if I do it. I get more visibility just in case a backorder does pop up, and I can quickly jump in and try and find another supplier to get that solvent or chemical reagent. It takes a little more time for me, but it's a little easier in the long run for me to take care of it. I'm pretty self-sufficient, barring you know, Ben and George in the receiving area pulling all the stuff in the door. Yes. I'm doing it all on my own.
Wow. That's pretty impressive. So, if you had a sick day or something, we'd be in big trouble. You're not allowed to get sick!
I'm doing all I can to stay healthy. I've been doing all the grocery shopping for my family, so I've been wearing masks and going to the supermarket. I'm the only guy my age walking around with a mask and gloves on. It keeps my hands off my face. That's a tough thing to teach yourself, not to scratch that itch on your nose or rub your eye.
You're accepting the challenge, right?
It's interesting because I am all production now. I haven't done R&D in a while. It's just the nature of the way things go. I'm supposed to be a research associate, but I've turned into a production associate, especially with all this. I've been making this main product for probably 20 years. Usually, I'll make 1,500 grams a year for them—maybe 2,000 grams a year. They're already at 2,000 grams this year! But it never gets old. I just love working in the lab and doing chemistry.
I've been working on our dimerizer product most recently. That was all just a ton of chemistry—hardcore organic chemistry. It's just all very different, very complicated, and so much fun. I just totally loved it and enjoyed it, the challenge to try and tweak things and make it better. To figure out why this wasn't working. Whenever you get a little success, it just feels so good that you figured it out. I can't see what's going on with the molecule and troubleshoot. At least the guys in the biology group can look at the cells, right? Cells don't look happy? I'll fix that...but no, I can't look at my molecules and see if they look happy.
There's no smiley face emoji on the molecules, no; but, I can see and imagine your smile as you're talking about your work. You seem to love it.
I do. I wouldn't be here for 27 years if I didn't!
Right. How do you feel about how Takara Bio is helping the COVID-19 effort and how it's helping you personally during the crisis? Because I recently wrote an article about how working here made me feel my life was steadier. I have a routine. I'm contributing to something bigger. So, it made me feel really good just as a person.
It is nice to know that the work we do is directly affecting hundreds of thousands, maybe millions of people out there. All of the work we do here goes towards discovery research to try and make fighting disease easier and to come up with new technologies to beat disease. Gives you a little more meaning in your life—doing something important and enjoying it."
I have to leave my family every day, but it's no different from any other week. You know, they're all stuck at home. It is nice to get away and keep the same routine. It's a little bit of normalcy. But it's also a little lonely. There's probably only 25 people here, and I've got the chemistry lab all to myself.
Speaking of which, what type of music are you blasting in the lab during the day?
The usual, you know, anything from Metallica, NoFx, to a little bit of Kool & the Gang, to Violent Femmes...all over the place. Yeah, but I do miss all my friends here. Tom, Montse, and Maggie are all working from home. I haven't talked to them in a couple weeks now. That's part of why I love working here; you make such good friendships with people. Now, I go to my cubicle, and there's nobody to talk to. I am missing the human element that we used to have here. That's why it's kind of nice talking to you. Yeah, I thought about it today like, "You know what? I got time to talk to her. I could talk to a human today."
---
Thanks again for telling us about your experience, Mike. To everyone out there, please stay tuned for more stories from employees sharing their contributions to the COVID-19 effort. And stay safe!
*We are now at our new headquarters in San Jose, CA since August 2021.
Back to Blog Front
---
Helping researchers tackle COVID-19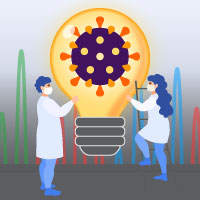 This blog highlights one of the first studies identifying and characterizing the novel coronavirus, ultimately contributing to the viral genome sequence being shared worldwide.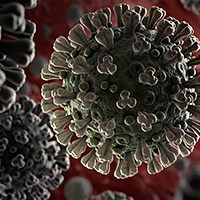 Learn how researchers identified a novel, highly contagious coronavirus and developed a one-step RT-qPCR screening protocol.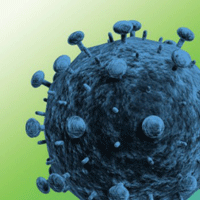 Learn how Takara employees in Dalian, China, are working tirelessly to keep up with the demand for the one-step PrimeScript RT-PCR kit, a crucial component in the detection of the novel coronavirus.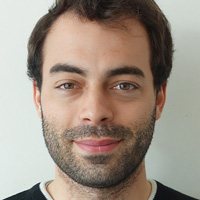 Hear how a Product Manager in Europe is adjusting to the changing research market in light of COVID-19.
Hear how a Takara Bio employee of 27 years is contributing to the COVID-19 effort.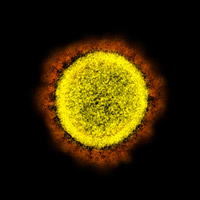 Find out which types of SARS-CoV-2 vaccines are out there and how Takara Bio is joining the fight.
Our hiPSC-derived cells and other cell biology research products help you study SARS-CoV-2 infection, identify potential targets for drug discovery, evaluate the metabolism and safety of candidate drugs, and develop therapeutic approaches for COVID-19.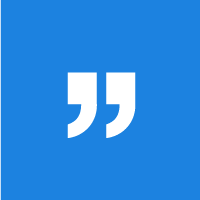 An ever-growing compilation of COVID-19 publications using Takara Bio products and technologies.
Takara Bio USA, Inc.
United States/Canada: +1.800.662.2566 • Asia Pacific: +1.650.919.7300 • Europe: +33.(0)1.3904.6880 • Japan: +81.(0)77.565.6999
FOR RESEARCH USE ONLY. NOT FOR USE IN DIAGNOSTIC PROCEDURES. © 2023 Takara Bio Inc. All Rights Reserved. All trademarks are the property of Takara Bio Inc. or its affiliate(s) in the U.S. and/or other countries or their respective owners. Certain trademarks may not be registered in all jurisdictions. Additional product, intellectual property, and restricted use information is available at takarabio.com.