Takara Bio plays a crucial role in fighting the novel coronavirus
As the death toll from the novel coronavirus (recently named SARS-CoV-2 by the World Health Organization and causing a disease called COVID-19) rises above 1,100, and with over 43,000 confirmed cases globally, the world is on high alert, and China is working hard to contain the outbreak.
In our previous blog post, we reported that the Chinese Center for Disease Control and Prevention recommended Takara Bio's One Step PrimeScript RT-PCR Kit (Perfect Real Time) for the detection of the novel coronavirus following a publication that identified it using the one-step PrimeScript kit. The kit is being used extensively in China for this purpose, and it is a key component in novel coronavirus detection kits manufactured by several Chinese clinical testing companies located in 10 different cities across China. Due to an enormous demand for this detection kit to help prevent COVID-19 from spreading, the kit has been facing the risk of running out in China.
Takara Bio's mission is not just to provide high-quality products, but also to deal with urgent situations efficiently and to be of service in times of crisis. In early February, we received a request from the city of Dalian, China to secure a stable production of the one-step RT-qPCR kit. To deal with the growing demand for the kit, our manufacturing facility in Dalian ramped up our production capacity for this kit 50 fold, and our colleagues at Dalian worked tirelessly through the Chinese New Year holiday to provide clinical testing companies with this kit. To accomplish this, the staff involved in the production canceled their holidays, and an additional 100 people were added to the production line to keep it running during and after the New Year.
Our manufacturing facility in Dalian was established in 1993 with the intent to distribute Takara Bio products worldwide. Our broad range of enzyme products, expertise and services can be leveraged to provide superior custom solutions to meet our customers' needs. In the light of the crisis, we are also working hard to develop a qPCR-based rapid screening kit that can eliminate time-consuming step(s) during sample preparation and a ready-to-use premix-format kit that can simplify the screening protocol.
---
Improving the human condition through biotechnology: That's Good Science!
Back to Blog Front
---
Real-time RT-PCR made easy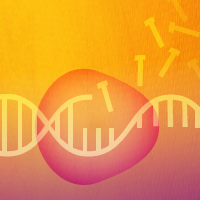 One Step PrimeScript RT-PCR Kit (Perfect Real Time) for one-step real time RT-PCR via probe-based qPCR assays.
Takara Bio USA, Inc.
United States/Canada: +1.800.662.2566 • Asia Pacific: +1.650.919.7300 • Europe: +33.(0)1.3904.6880 • Japan: +81.(0)77.565.6999
FOR RESEARCH USE ONLY. NOT FOR USE IN DIAGNOSTIC PROCEDURES. © 2023 Takara Bio Inc. All Rights Reserved. All trademarks are the property of Takara Bio Inc. or its affiliate(s) in the U.S. and/or other countries or their respective owners. Certain trademarks may not be registered in all jurisdictions. Additional product, intellectual property, and restricted use information is available at takarabio.com.