Real-time qPCR for COVID-19 research
The recent emergence of the coronavirus SARS-CoV-2 (the virus that causes COVID-19) has led to a need for rapid and reliable detection. Takara Bio offers solutions to support researchers and clinicians studying this novel coronavirus, such as viral RNA purification kits, NGS kits, and RT-qPCR kits that can be used with established primers for sensitive detection of SARS-CoV-2 down to five viral copies (Figure 1).
Takara Bio reagents in FDA Emergency Use Authorizations
Our high-quality reagents, manufactured under ISO 13485:2016 conditions, have been utilized in multiple Emergency Use Authorizations issued by the Federal Drug Administration (FDA) for COVID-19 testing:
---
---
Publications: highly sensitive, fast SARS-CoV-2 detection with PrimeScript III one-step RT-qPCR

In an April, 2020 bioRxiv paper, Brown et al., from the Great Ormond Street Hospital (NHS, London, UK), compared One Step PrimeScript III RT-qPCR Mix to QuantiFast Multiplex PCR +R master mix (Qiagen), TaqMan Fast Virus 1-Step Master Mix (Thermo), and TaqPath One Step RT-qPCR Master Mix (Thermo) in order to test compatibility and sensitivity for SARS-CoV-2 detection.
In the initial experiment to test the limit of detection, One Step PrimeScript III RT-qPCR Mix showed superior sensitivity by consistently detecting 1 viral copy/µl with all three primer/probe assays. The authors showed that the lower limit of detection for this kit is 10 to 100 times greater than the competitors' solutions.
Next, the authors tested 74 real-life samples from nose and/or throat swabs from patients with suspected cases of SARS-CoV-2 infection. They compared PrimeScript III mix to the Quantifast multiplex kit (Qiagen). Of the 74 swab samples tested, 67/74 showed concordant results between both master mixes. However, among the discordant results, PrimeScript III mix could detect 7 patient samples with low RNA sample inputs (median Ct = 40.9 [range 38.5–41.9]), whereas these samples were undetected by Quantifast, showing that the increased sensitivity of PrimeScript III one-step RT-qPCR reduces the number of false negatives.
Furthermore, the authors compared the overall reaction speed for all mixes. The PrimeScript III one-step RT-qPCR experiment can be run in less than 1 hour (33% faster than Quantifast Multiplex PCR +R master mix), meaning even faster detection of SARS-CoV-2 infection. Faster reaction speeds will help increase the throughput for COVID-19 diagnostic labs.
Brown et al. conclusively showed that the PrimeScript III One Step RT-qPCR Mix outperforms other one-step RT-qPCR solutions in both sensitivity and speed. In a time where screening for SARS-CoV-2 infection is of utmost importance, the efficiency and rapidity of One Step PrimeScript III RT-qPCR Mix plays a critical role in the optimal management and control of this pandemic.
In a July, 2020 medRxiv paper, Reijns et al., from the University of Edinburgh, also found that One-Step PrimeScript III RT-qPCR Mix demonstrated superior sensitivity when performing a multiplex reaction on patient samples. Critically, they report that this mix was able to detect positive samples that were previously found negative using the TaqPath COVID-19 Combo Kit. Moreover, they reported that the assay developed using the Takara Bio mix was 1/10th the price of the other kits. These data reinforce the exceptional performance and value of our mixes for SARS-CoV-2 detection.
---
Compatibility with primer/probe sets from published SARS-CoV-2 detection protocols
We tested qPCR detection of SARS-CoV-2 using the One Step PrimeScript III RT-PCR Kit and PrimeDirect Probe RT-qPCR Mix in publicly available protocols with primer sets from the US and China CDCs, WHO, and Japan NIID. Sensitivity of the assay varies depending on the nature of the template. The template used in the Japan NIID protocol was provided by the NIID, and the templates used in the other protocols were synthesized RNA prepared by Takara Bio. You can download our results by clicking on the PDF thumbnail images below.
The China CDC has also published a paper using our kits for SARS-CoV-2 detection (Zhu et al. 2019).
---
We have bulk formats of our one-step RT-qPCR kits. If you are interested, please contact us with your inquiry.
---
Explore industry-leading products that can advance your COVID-19 research:
More Information
Citations for SARS-CoV-2 detection using Takara Bio RT-PCR kits
For product information and a full listing of available sizes, please visit:
Additional product information
Please see the product's Certificate of Analysis for information about storage conditions, product components, and technical specifications. Please see the Kit Components List to determine kit components. Certificates of Analysis and Kit Components Lists are located under the Documents tab.
---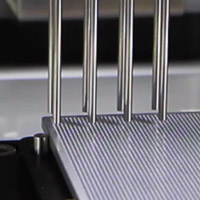 Save resources and increase sample throughput for COVID-19 detection
The SmartChip Real-Time PCR System is a complete, high-throughput solution with unrivaled flexibility in assay and sample formats. This system supports:
100-nl reaction volumes that decrease costs up to 200X vs. traditional plates
5,184 wells for processing up to 384 samples per chip
Automated dispensing that reduces hands-on time
14 different dispense patterns that enable rapid switching, adding, or removing assays and replicates
Learn more
---
---
Helping researchers tackle COVID-19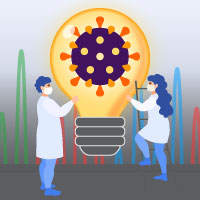 This blog highlights one of the first studies identifying and characterizing the novel coronavirus, ultimately contributing to the viral genome sequence being shared worldwide.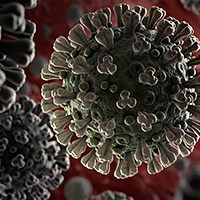 Learn how researchers identified a novel, highly contagious coronavirus and developed a one-step RT-qPCR screening protocol.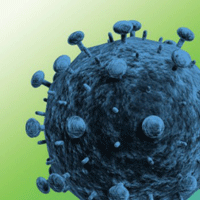 Learn how Takara employees in Dalian, China, are working tirelessly to keep up with the demand for the one-step PrimeScript RT-PCR kit, a crucial component in the detection of the novel coronavirus.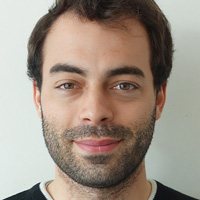 Hear how a Product Manager in Europe is adjusting to the changing research market in light of COVID-19.
Hear how a Takara Bio employee of 27 years is contributing to the COVID-19 effort.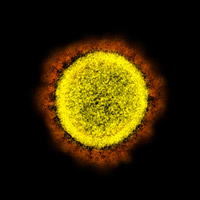 Find out which types of SARS-CoV-2 vaccines are out there and how Takara Bio is joining the fight.
Our hiPSC-derived cells and other cell biology research products help you study SARS-CoV-2 infection, identify potential targets for drug discovery, evaluate the metabolism and safety of candidate drugs, and develop therapeutic approaches for COVID-19.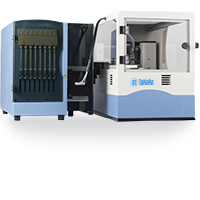 Learn about a high-throughput qPCR system that can be used to study and detect viruses, including SARS-CoV-2.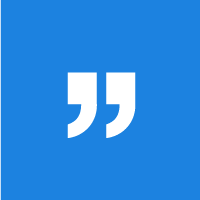 An ever-growing compilation of COVID-19 publications using Takara Bio products and technologies.
Takara Bio USA, Inc.
United States/Canada: +1.800.662.2566 • Asia Pacific: +1.650.919.7300 • Europe: +33.(0)1.3904.6880 • Japan: +81.(0)77.565.6999
FOR RESEARCH USE ONLY. NOT FOR USE IN DIAGNOSTIC PROCEDURES. © 2020 Takara Bio Inc. All Rights Reserved. All trademarks are the property of Takara Bio Inc. or its affiliate(s) in the U.S. and/or other countries or their respective owners. Certain trademarks may not be registered in all jurisdictions. Additional product, intellectual property, and restricted use information is available at takarabio.com.