SpeedSTAR HS DNA Polymerase
SpeedSTAR HS DNA Polymerase is optimized for fast PCR and does not require specialized PCR equipment. With an extension rate as fast as 10 sec/kb (compared to 60 sec/kb with standard Taq DNA polymerase), SpeedSTAR DNA polymerase dramatically reduces total reaction time and can be used with standard PCR machines.
SpeedSTAR HS DNA Polymerase includes two optimized buffers, Fast Buffer I and II, to provide efficient amplification across a wide size range (up to 20 kb) with less optimization than other polymerases. The antibody-mediated hot-start formulation provides high specificity. A dNTP mixture also is supplied with the polymerase.
Overview
Optimized for fast PCR: amplify a 2-kb fragment in as little as 30 minutes using a standard PCR machine
Excellent efficiency: robust performance, comparable to high-yield polymerases
Optimized buffers allow amplification of fragments up to 20 kb
More Information
Applications
Fast PCR: reactions can be completed in two-thirds less time
Amplification of large DNA fragments
PCR products
The majority of PCR products generated with SpeedSTAR DNA Polymerase will have 3'-A overhangs; therefore, amplification products can be directly cloned into T-vectors. It is also possible to clone amplification products into blunt-ended vectors following blunting and phosphorylation of product ends.
Bulk, custom, and OEM information
If you are interested in bulk purchasing, custom packaging, custom formulations (including glycerol-free and high concentration), or partnership opportunities, please contact Corporate Development at bd_oem@takarabio.com to discuss your needs or visit our OEM page to submit an inquiry.
Additional product information
Please see the product's Certificate of Analysis for information about storage conditions, product components, and technical specifications. Please see the Kit Components List to determine kit components. Certificates of Analysis and Kit Components Lists are located under the Documents tab.
---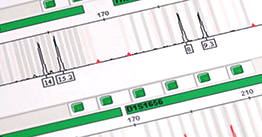 Speeding up forensic analysis—That's Good Science!
Researchers for the Royal Canadian Mounted Police looked to high-speed polymerases as a potential tool for sample analysis. SpeedSTAR HS polymerase brought their PCR processing time from four hours down to 26 minutes!
Watch the video
---
---
See what our customers are saying about SpeedSTAR HS DNA Polymerase!
"It worked with a fast protocol I have used for a new design of a thermal cycler. My goal is to make PCR as fast as possible to cut down the overall time of a reactions. I wonder if the SpeedSTAR will work well with real-time reaction in the presence of dyes."
—Season Wong, AI BIOSCIENCES INC
---
Find answers to your PCR questions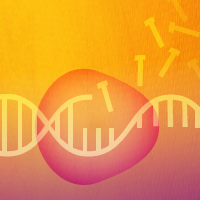 Frequently asked questions about general and specific applications for PCR and which polymerases to choose.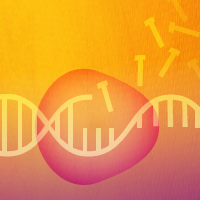 Frequently asked questions about shipping, storing, and handling of Takara Bio PCR polymerases.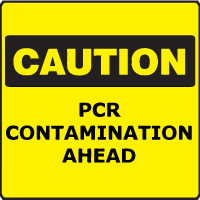 There are many ways a PCR experiment can go wrong. Use this guide to prevent common PCR problems.
Takara Bio USA, Inc.
United States/Canada: +1.800.662.2566 • Asia Pacific: +1.650.919.7300 • Europe: +33.(0)1.3904.6880 • Japan: +81.(0)77.565.6999
FOR RESEARCH USE ONLY. NOT FOR USE IN DIAGNOSTIC PROCEDURES. © 2023 Takara Bio Inc. All Rights Reserved. All trademarks are the property of Takara Bio Inc. or its affiliate(s) in the U.S. and/or other countries or their respective owners. Certain trademarks may not be registered in all jurisdictions. Additional product, intellectual property, and restricted use information is available at takarabio.com.