Titanium Taq PCR kit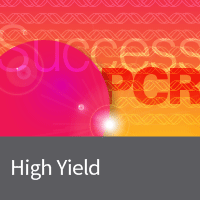 The Titanium Taq PCR Kit contains our high-yield Titanium Taq polymerase blend plus 10X buffer, dNTP mixture, and control DNA template and primers.
The Titanium Taq PCR Kit contains our high-yield Titanium Taq polymerase blend plus 10X buffer, dNTP mixture, and control DNA template and primers.
Titanium Taq is a mixture consisting of a 5' exonuclease-deficient Taq polymerase and TaqStart Antibody for hot-start PCR. Titanium Taq is suitable for use in all PCR applications and with a wide range of samples, including bacterial and plasmid DNA, cDNA, and complex genomic DNA. It is more sensitive and robust than other polymerases due to its higher solubility and the integrated hot-start antibody, which increases PCR specificity and yield (Kellogg et al. 1994).
Overview
High yield—requires fewer PCR cycles.
Active over wide ranges of Mg2+ concentrations—minimizes time spent on optimization.
Specially engineered DNA polymerase—amplifies highly complex templates up to 2 kb, such as mammalian genomic DNA. Also suitable for rare or low-copy targets.
Integrated hot-start antibody for enhanced specificity—minimizes the formation of primer dimers and reduces background, making it suitable for multiplex PCR. Also allows for convenient reaction setup at room temperature.
More Information
Applications
Hot-start PCR
Multiplex PCR
Rare-template amplification
Whole-genome PCR
Standard PCR (e.g., genotyping, primer extension, RT-PCR, and screening clones)
References
Kellogg, D. E. et al. Taqstart Antibody: "Hot Start" PCR Facilitated by a Neutralizing Monoclonal Antibody Directed Against Taq DNA Polymerase. BioTechniques 16, 1137 (1994).
Product citations
Barnes, W. M. The fidelity of Taq polymerase catalyzing PCR is improved by an N-terminal deletion. Gene 112, 29–35 (1992).
Kim, Y. et al. Crystal structure of Thermus aquaticus DNA polymerase. Nature 376, 612–616 (1995).
Additional product information
Please see the product's Certificate of Analysis for information about storage conditions, product components, and technical specifications. Please see the Kit Components List to determine kit components. Certificates of Analysis and Kit Components Lists are located under the Documents tab.
---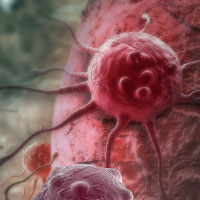 Learn more about how our Titanium Taq provided robust and sensitive amplification in breast cancer research.
---
Tech notes

---
---
Find answers to your PCR questions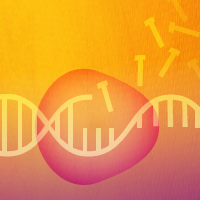 Frequently asked questions about general and specific applications for PCR and which polymerases to choose.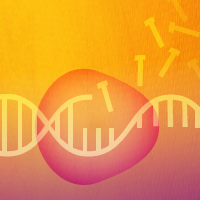 Frequently asked questions about shipping, storing, and handling of Takara Bio PCR polymerases.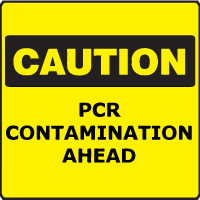 There are many ways a PCR experiment can go wrong. Use this guide to prevent common PCR problems.
Takara Bio USA, Inc.
United States/Canada: +1.800.662.2566 • Asia Pacific: +1.650.919.7300 • Europe: +33.(0)1.3904.6880 • Japan: +81.(0)77.565.6999
FOR RESEARCH USE ONLY. NOT FOR USE IN DIAGNOSTIC PROCEDURES. © 2023 Takara Bio Inc. All Rights Reserved. All trademarks are the property of Takara Bio Inc. or its affiliate(s) in the U.S. and/or other countries or their respective owners. Certain trademarks may not be registered in all jurisdictions. Additional product, intellectual property, and restricted use information is available at takarabio.com.