Rapid, Protein A-based IP—Capturem IP & Co-IP Kit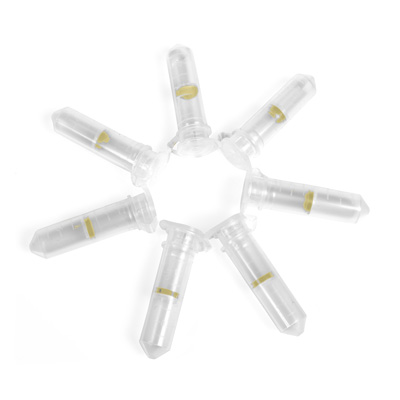 Immunoprecipitation (IP) and co-immunoprecipitation (Co-IP) are valuable tools for studying the interaction of proteins with macromolecules, such as other proteins. The Capturem IP & Co-IP Kit provides a complete, easy-to-use solution for the rapid isolation of individual proteins or protein-protein complexes. The kit features Capturem Protein A columns for high-capacity, membrane-based purification of antibody-bound protein complexes. All of the buffers necessary for cell lysis as well as binding, washing, and eluting of the antibody-antigen complexes are also included in the kit. IPs are performed in just 15 minutes, from sample incubation with antibody through elution.
Overview
Simple, ultra-fast workflow: incubate IP antibody with sample for 10 minutes then purify at room temperature in 5 minutes
Complete solution: includes Capturem Protein A spin columns and immunoprecipitation buffers optimized for IP and Co-IP experiments
High concentration: extremely small elution volumes yield highly concentrated complexes
High quality: short residence times reduce the possibility of aggregation, complex dissociation, or loss of activity
Versatility: compatible with a wide range of IP buffers and conditions
Single-use: novel membrane technology assembled into disposable spin columns reduces the risk of contamination and carryover
More Information
Applications
Immunoprecipitation
Co-immunoprecipitation
Investigation of protein complexes
Antigen screening for antibody discovery and engineering workflows
Isotype affinity of Protein A and Protein G
Species
Antibody subtype
Protein A
Protein G
Protein A/G
Human

Total IgG

​IgG1

IgG2

​IgG3

​IgG4

​IgM

​IgD

​IgA1

IgA2

Fab

scFv

+++

+++

+++

+

+++

+

−

+

+

+

+

+++

+++

+++

+++

+++

−

−

−

−

+

−

+++

+++

+++

+++

+++

+

−

+

+

+

+

Mouse

Total IgG

IgM

IgG1

IgG2a

​IgG2b

IgG3

+++

−

+

+++

+++

+++

+++

−

++

+++

+++

+++

+++

−

++

+++

+++

+++

Rat

Total IgG

IgG1

IgG2a

IgG2b

IgG2c

+

+

−

−

+++

++

++

+++

+

+++

++

++

+++

+

+++

Rabbit
Total IgG
+++
+++
+++
Key: +++ strong binding; ++ medium binding; + weak binding; − no binding
Additional product information
Please see the product's Certificate of Analysis for information about storage conditions, product components, and technical specifications. Please see the Kit Components List to determine kit components. Certificates of Analysis and Kit Components Lists are located under the Documents tab.
---
---
Protein research learning resources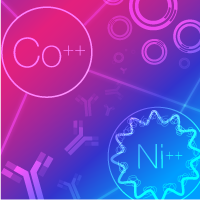 Learn more about phosphoprotein and glycoprotein purification.
Takara Bio USA, Inc.
United States/Canada: +1.800.662.2566 • Asia Pacific: +1.650.919.7300 • Europe: +33.(0)1.3904.6880 • Japan: +81.(0)77.565.6999
FOR RESEARCH USE ONLY. NOT FOR USE IN DIAGNOSTIC PROCEDURES. © 2023 Takara Bio Inc. All Rights Reserved. All trademarks are the property of Takara Bio Inc. or its affiliate(s) in the U.S. and/or other countries or their respective owners. Certain trademarks may not be registered in all jurisdictions. Additional product, intellectual property, and restricted use information is available at takarabio.com.