CRISPR/Cas9 knockouts
Cas9 is a nuclease that can be targeted to a specific site in the genome by a guide RNA molecule, where part of the guide RNA is homologous to the target sequence. Once it finds a DNA sequence that matches the guide RNA, and if that sequence is downstream of a PAM sequence, the Cas9 nuclease breaks both strands of the genome at that spot. Cells respond by repairing the break, but tend to do so imprecisely using the non-homologous end joining repair (NHEJ) pathway. This results in inserted or deleted bases, thus creating indels or producing gene knockouts. Learn more about the CRISPR/Cas9 system.
The links below provide general information, tech notes, and tools used to create or study gene knockouts. Information is also available for creating gene knockins using homology directed repair (HDR).
---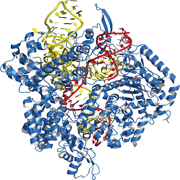 Our Cas9 performs highly efficient gene editing, including in iPS and hematopoietic stem cells.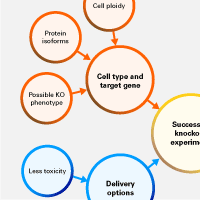 Tips for design and planning of successful CRISPR/Cas9 knockout experiments.
Increase mutation detection efficiency while reducing assay time and nonspecific cleavage.
Workflow for generating edited, clonal hiPS cell lines using electroporation-based delivery of editing machinery.
Assay directly from crude DNA extracts to quickly and easily genotype mutations without subcloning or sequencing.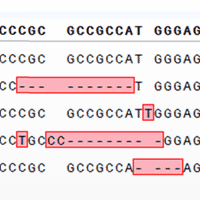 Use a streamlined method to characterize the variety of indels introduced at target sites by genome editing technologies, including CRISPR/Cas9.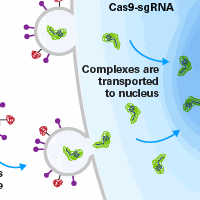 Learn about Guide-it CRISPR/Cas9 Gesicle Production System components and workflow.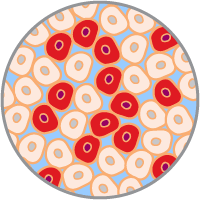 Workflow for knocking out endogenous genes while maintaining pluripotency and stable karyotype.
Takara Bio USA, Inc.
United States/Canada: +1.800.662.2566 • Asia Pacific: +1.650.919.7300 • Europe: +33.(0)1.3904.6880 • Japan: +81.(0)77.565.6999
FOR RESEARCH USE ONLY. NOT FOR USE IN DIAGNOSTIC PROCEDURES. © 2023 Takara Bio Inc. All Rights Reserved. All trademarks are the property of Takara Bio Inc. or its affiliate(s) in the U.S. and/or other countries or their respective owners. Certain trademarks may not be registered in all jurisdictions. Additional product, intellectual property, and restricted use information is available at takarabio.com.