One-step RT-PCR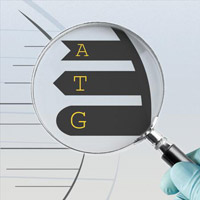 The One-Step RNA PCR Kit (AMV) offers the convenience and time savings of performing reverse transcription and PCR in a single tube via one-step RT-PCR. This kit thus eliminates the need to change buffers or add reagents and minimizes the risk of contamination. The AMV Reverse Transcriptase XL used for cDNA synthesis is more stable than other reverse transcriptases, allowing reactions to retain activity over a wide range of temperatures. The kit also contains AMV-Optimized Taq DNA Polymerase for efficient amplification of cDNA synthesized via AMV Reverse Transcriptase XL.
More Information
Applications
One-step RT-PCR
cDNA synthesis
Components
RR024A
AMV Reverse Transcriptase XL* (5 U/µl)
50 µl
AMV-Optimized Taq DNA Polymerase (5 U/µl)
50 µl
RNase Inhibitor (40 U/µl)
60 µl
RNase-Free dH2O (DEPC-treated)
2 x 1 ml
10X One-Step RNA PCR Buffer
250 µl
dNTP Mixture (10 mM each)
250 µl
MgCl2 (25 mM)
500 µl
Control F-1 Primer (20 pmol/µl)
25 µl
Control R-1 Primer (20 pmol/µl)
25 µl
Positive control RNA (2 x 105 copies/µl)
25 µl
*Manufactured by Life Science Co.
Storage
–20°C
Additional product information
Please see the product's Certificate of Analysis for information about storage conditions, product components, and technical specifications. Please see the Kit Components List to determine kit components. Certificates of Analysis and Kit Components Lists are located under the Documents tab.
Takara Bio USA, Inc.
United States/Canada: +1.800.662.2566 • Asia Pacific: +1.650.919.7300 • Europe: +33.(0)1.3904.6880 • Japan: +81.(0)77.565.6999
FOR RESEARCH USE ONLY. NOT FOR USE IN DIAGNOSTIC PROCEDURES. © 2020 Takara Bio Inc. All Rights Reserved. All trademarks are the property of Takara Bio Inc. or its affiliate(s) in the U.S. and/or other countries or their respective owners. Certain trademarks may not be registered in all jurisdictions. Additional product, intellectual property, and restricted use information is available at takarabio.com.