American Society of Gene and Cell Therapy (ASGCT) General Meeting
The ASGCT general meeting brings together research and industry leaders to present and discuss recent advances in gene and cell therapies. We were pleased to attend ASGCT 2019 and are happy to participate in the ASGCT 2020 virtual meeting with a poster presentation.
We invite you to view this year's poster and take a look at our featured products from ASGCT 2019. Please reach out to us with any questions or requests via the "speak with us" link below.
Learn more about the ASGCT annual meeting »
ASGCT 2020: Poster
Smartphone-based quantitation of cytokines
Cytokines are a broad category of proteins secreted by immune cells that function as messengers of the immune system. These proteins regulate the responses of specific cell populations by binding to cell receptors and modulating intracellular signaling pathways. Because cytokines mediate immune responses in both normal and pathological immune states, and in response to therapeutic interventions, the ability to accurately measure these proteins is required for the fulfillment of a wide array of basic and translational research objectives, including the development of immune therapies such as CAR T cells. Current methods for measuring cytokines include bead platforms (such as Luminex and CBA), solid-phase arrays, and intracellular cytokine staining, but the most ubiquitous means of cytokine measurement is the ELISA. While sandwich-based ELISAs enable accurate, precise, and sensitive measurement of specific cytokines in a range of biological samples, these assays are both labor intensive and time consuming, taking from 90 minutes to 4 hours to complete, depending upon the protocol. In addition, cytokine ELISAs are typically provided in formats that incentivize researchers to collect and accumulate samples over days or weeks so that they can save hands-on time and reduce costs by analyzing several samples in parallel using entire ELISA plates at once. In this work, we present an iOS- and Android-compatible smartphone application that we have developed to analyze accompanying cytokine-specific lateral-flow assays and deliver accurate quantitative results in approximately 10 minutes. The simplicity of these assays facilitates quick measurement of cytokine levels to enable real-time monitoring during experiments, and they can be used for screening applications aimed at minimizing the number of samples analyzed downstream using more traditional immunoassays. The two-step assay consists of adding a small amount of culture supernatant or diluted serum to the lateral-flow device followed by imaging and analysis of the results using a smartphone. Densitometric analysis of the resulting assay bands is performed by the intuitive GoStix Plus software application, which compares the results to an automatically downloaded, lot-specific standard curve. The output from the GoStix Plus App is a unit value (pg/ml or ng/ml) that generally falls within the same range as ELISA-based measurements but is generated in a fraction of the time. Analysis of the performance of the assay using recombinant control proteins yielded R2 values greater than 0.99 and coefficients of variation less than 15%, indicating comparable precision to ELISA-based approaches. Furthermore, we analyzed cell culture supernatants from CD3/CD28/CD2-activated T-cell populations and observed cytokine values in agreement with corresponding ELISA analyses. In summary, our pairing of a highly convenient lateral-flow technology with smartphone-based image processing enables accurate and precise quantitation of cytokines in approximately 10 minutes, reducing expenses related to labor and materials, and accelerating immunology research and the development of novel therapies.
ASGCT 2019: Posters
Smartphone-based titration of lentiviral vectors
Download now »
Lentiviral vectors are flexible delivery tools that possess attractive features for gene delivery, including permanent integration into the host genome, the ability to infect both dividing and nondividing cells, a broad tropism for transducing a wide range of cell types, as well as easy manipulation and production. Extensive use in basic research and translational studies, including gene editing and chimeric antigen receptor (CAR) expression, have increased the need for accurately determining the infectious titer of a lentiviral vector preparation. Successful transduction of a target cell relies on knowing the infectious titer of the lentivirus preparation, as it permits calculation of the multiplicity of infection (MOI) and influences the final proviral copy number within the transduced cells. Ironically, many researchers choose not to quantify vector titer due to the labor-intensive and time-consuming assays that take from four hours to two weeks to complete. In this work, we present an iOS- and Android-compatible smartphone application that analyzes a p24-specific lateral flow assay and delivers infectious unit values (IFU/ml) in approximately 10 minutes. The simplicity of the assay facilitates easy monitoring and optimization of lentiviral production processes to ensure consistency and confidence in downstream applications. The two-step assay consists of adding a small amount of lentiviral supernatant to the lateral flow device followed by imaging and analysis of the results using a smartphone. Densitometric analysis of the observed bands is performed by the intuitive Lenti-X GoStix software that compares the results to an automatically downloaded, lot-specific standard curve. The result is a GoStix Value (GV) that, like an ELISA assay, can be used to normalize virus stocks prior to transduction. In addition, a reference virus with a known infectious titer can be applied to generate an IFU/ml titer for additional unknown samples. Analyzing several vectors made with different packaging parameters, including a lentiviral sgRNA library, we obtained accurate titer values with R2 values of greater than 0.99 and with coefficients of variation of less than 15% when compared to FACS-based GFP titers. In summary, this highly convenient titration technology can quantify lentiviral vector preparations in approximately 10 minutes, reduce expenses related to labor and materials, and accelerate lentiviral production processes and transduction experiments.
Streamlined genome engineering: identifying successful homologous recombination events using a fluorescence-based screening method
Download now »
One of the most powerful applications of genome editing is the ability to introduce precise changes at genomic loci of interest by pairing site-specific nuclease activity with repair processes mediated by homologous recombination (HR). Common objectives of this approach include the insertion of long sequences encoding fusion tags or expression cassettes, the introduction of single base substitutions that mimic single nucleotide polymorphisms (SNPs) associated with human disease, or the creation of stop codons to generate precise gene knockouts.
In the context of most genome editing workflows involving knockin (KI) of insertions or substitutions in cultured cells, there are two different stages when the detection of successful HR events is critically important. The first stage involves optimization of experimental conditions to achieve the highest percentage of error-free recombination events in an edited population before moving forward with the isolation of single-cell clones. The second stage involves identification of cell lines carrying the edit of interest after single-cell isolation and expansion in 96-well plates. To address this need, we developed a simple fluorescence-based method that enables detection of successful HR events independent of their length (from single nucleotide substitutions to longer insertions) or surrounding targeted genomic loci in edited populations as well as in clones from 96-well plates. The assay consists of PCR amplification of the genomic target site, followed by an enzymatic assay with a dual-color fluorescence-based readout using a standard plate reader. A positive fluorescent signal from the assay is highly correlated with the correct introduction of the desired edit. For scenarios involving KI of longer sequences, the assay allows for the simultaneous detection of seamless insertions at both 5' and 3' ends of the recombinant sequence.
For engineering SNPs, the assay enables detection of single nucleotide substitutions with high sensitivity in both mixed and clonal populations and can be used to positively identify heterozygous clones carrying one copy each of the edited (SNP) and unedited (WT) alleles.
We employed this method in a variety of experimental contexts, including the creation of isogenic cell lines carrying SNPs in the FAH gene related to tyrosinemia, and the introduction of a myc tag fused with the gene UGT1A9 (related to drug metabolism). In all editing experiments, we performed the assay at both stages identified above: first to detect which sgRNAs generated higher KI efficiencies in the edited cell population, and second to screen for successfully edited clonal cell lines following isolation and expansion of single-cell clones in 96-well plates. During the screening process for successful fusion of the myc tag with UGT1A9, we could discern clonal cell lines with either partial or complete insertions due to the assay's ability to interrogate both 5' and 3' ends of the insert. Using previously characterized genomic DNA samples obtained from the Coriell Institute, we also demonstrated the capability of the assay to simultaneously detect WT and SNP alleles in the same sample, a common objective for research projects that require engineering cell lines that are heterozygous for a given SNP of interest.
---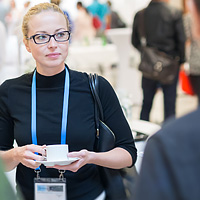 You have questions? We have answers. Our group of experts are standing by to help you make your science better, faster.
---
Featured products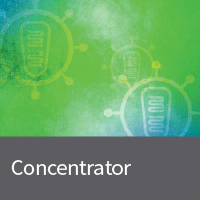 Effortlessly concentrate lentiviral supernatants 100-fold in one hour, no ultracentrifugation required.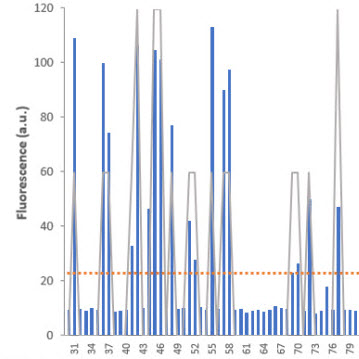 Rapidly detect single-nucleotide substitutions in edited cells before sequencing.
---
Highlighted conferences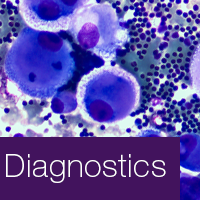 The Next Generation Dx Summit brings together research and industry experts to discuss advancements in diagnostics technology across a range of topics.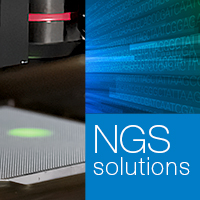 The Single Cell Genomics conference brings together research and industry experts to discuss advances in single-cell genomics technologies.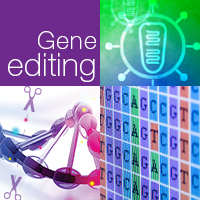 CSHL Genome Engineering conference fosters creative interactions between researchers working on the basic biology of CRISPR/Cas and those applying this technology.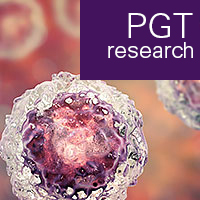 ASRM brings together research and industry experts to discuss advances in reproductive medicine.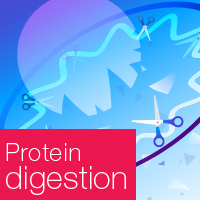 The AAPS PharmSci 360 annual meeting brings experts from research and industry together to discuss all aspects of the pharmaceutical sciences.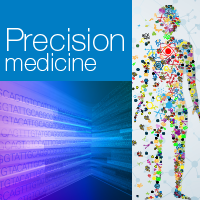 The AMP Annual Meeting & Expo brings together the international molecular diagnostics community.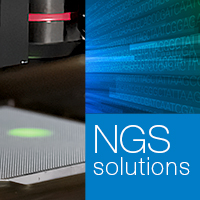 The Oxford Global NGS general meeting brings together research and industry experts to discuss advances in next-generation sequencing technologies.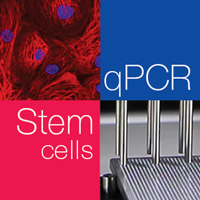 SLAS brings together experts who promote the synthesis of new technologies, partnerships, and ideas that advance laboratory automation and screening workflows.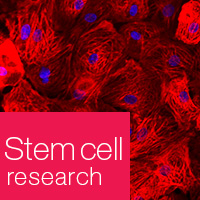 WPC brings together research, clinical, and industry experts to discuss the state and advances of preclinical research and technologies.
Takara Bio USA, Inc.
United States/Canada: +1.800.662.2566 • Asia Pacific: +1.650.919.7300 • Europe: +33.(0)1.3904.6880 • Japan: +81.(0)77.565.6999
FOR RESEARCH USE ONLY. NOT FOR USE IN DIAGNOSTIC PROCEDURES. © 2020 Takara Bio Inc. All Rights Reserved. All trademarks are the property of Takara Bio Inc. or its affiliate(s) in the U.S. and/or other countries or their respective owners. Certain trademarks may not be registered in all jurisdictions. Additional product, intellectual property, and restricted use information is available at takarabio.com.