Association of Biomolecular Resource Facilities (ABRF) Annual Meeting
Leading the way with automated solutions for next-generation sequencing workflows
The Association of Biomolecular Resource Facilities (ABRF) Annual Meeting brings together key decision makers, technology users, and leaders in scientific core disciplines to address important issues encountered in biomolecular resource facilities. We are proud to be a platinum sponsor of the ABRF 2020 meeting, "Empowering Team Science," from February 29 through March 3 in Palm Springs, California.
We are excited to help you find the best solutions for your research at ABRF 2020. In the meantime, we invite you to review our upcoming and past talks and posters, and you can sign up here to meet with one of our experts at the conference.
ABRF 2020: talks and posters
Platinum Sponsor seminar: library preparation workflows for the new age of high-throughput sequencing
Innovation Theater seminar: single-cell application development with the ICELL8 cx system
ThruPLEX HV: a simplified system for preparation of molecular-tagged NGS libraries from FFPE and cell-free DNA​
Pushing the limits of single-cell RNA-seq with SMART-Seq single cell technology
Efficient high-throughput sequencing for quantitative immune profiling using unique molecular identifiers
Robust and sensitive detection of gene fusions using high-throughput SMART-Seq chemistry on the ICELL8 cx system
Utilizing the Rheonix NGS OnePrep Solution to automate the Takara Bio ThruPLEX Tag-Seq HV library preparation kit
Previous ABRF talks and posters
2019
Advances in performance and simplifications of workflows for single-cell RNA-seq and DNA-seq
SMART-Seq Stranded Kit performance with ovarian cancer
Next-generation whole genome amplification methods for CNV and SNV detection from single cells
2018
Advancements in NGS Library Preparation for Challenging Samples
Confident detection of low-frequency mutations in cell-free DNA using SMARTer ThruPLEX technology with unique molecular tags
An unbiased and highly reproducible method for constructing microRNA NGS libraries for accurate expression profiling
High-throughput single-cell transcriptomics with SMART‑Seq technology
A SMARTer solution to stranded single-cell RNA‑seq
Evaluation of RNA sequencing methods for use with highly degraded formalin-fixed, paraffin-embedded (FFPE) tissue samples
Comparative analysis of single-cell RNA sequencing platforms and methods
---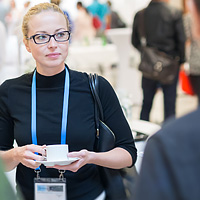 You have questions? We have answers. Our group of experts are standing by to help you make your science better, faster.
---
Featured products at ABRF 2020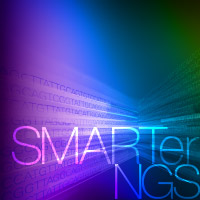 Generate high-quality, full-length RNA-seq libraries from single cells (e.g., PBMCs) and nuclei.
5' RACE is paired with NGS technology to provide a sensitive, accurate, and optimized approach to BCR profiling.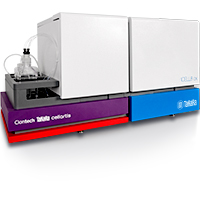 A compact single-cell analysis system that integrates well dispensing, processing, imaging, and selection of single cells.
Takara Bio USA, Inc.
United States/Canada: +1.800.662.2566 • Asia Pacific: +1.650.919.7300 • Europe: +33.(0)1.3904.6880 • Japan: +81.(0)77.565.6999
FOR RESEARCH USE ONLY. NOT FOR USE IN DIAGNOSTIC PROCEDURES. © 2020 Takara Bio Inc. All Rights Reserved. All trademarks are the property of Takara Bio Inc. or its affiliate(s) in the U.S. and/or other countries or their respective owners. Certain trademarks may not be registered in all jurisdictions. Additional product, intellectual property, and restricted use information is available at takarabio.com.