Association of Biomolecular Resource Facilities (ABRF) Annual Meeting
Takara Bio is proud to be a gold sponsor of the ABRF Annual Meeting
The 2023 ABRF Annual Meeting, which happened May 7–10 in Boston, MA, brought together key decision makers, technology users, and leaders in scientific core disciplines to address important issues encountered in biomolecular resource facilities. We shared our complete, novel solutions that drive biomarker discovery for research cores and their customers.
Sign up to learn more about our solutions in a chat with us!
---
2023 talks and posters
The SMART-Seq Pro kit for automated single-cell NGS
In this talk, Dr. Shuwen Chen spoke about the benefits of full-length scRNA-seq in today's research, particularly with regards to biomarker discovery applications. This talk also introduced the SMART-Seq Pro kit, an automated solution with superior sensitivity and power to detect biological events deep within the transcriptome. Together with the ICELL8 cx Single-Cell System and included Cogent NGS analysis tools, the SMART-Seq Pro kit is shown to be valuable for the investigation of splice variants, gene fusions, and SNVs.
---
Efficient and sensitive, high-throughput mouse immune repertoire profiling using SMART technology
With this poster, Dr. John Beckford presented updated methods for profiling mouse immune repertoires using TCR-seq and BCR-seq. This profiling helps us understand T-cell and B-cell responses to bacterial infections, autoimmune disorders, and cancer. We developed two new mouse immune profiling kits: one to profile mouse TCR alpha and beta chains, and the other to profile heavy and light chains of all mouse BCR isotypes. Our new mouse TCR profiling kit and mouse BCR profiling kit were observed to accurately and reproducibly profile T-cell and B-cell receptor sequences, respectively, and provide information on the diversity of immune repertoires in mouse samples.
---
Previous talks and posters
2022
Platinum Sponsor seminar: a complete, ultra-low input RNA-seq solution for full-length transcriptome analysis and RNA counting
A complete, ultra-low input RNA-seq solution for full-length transcriptome analysis and RNA counting
Efficient and sensitive high-throughput human B-cell receptor repertoire profiling using SMART technology
2020
Platinum Sponsor seminar: library preparation workflows for the new age of high-throughput sequencing
Innovation Theater seminar: single-cell application development with the ICELL8 cx system
ThruPLEX HV: a simplified system for preparation of molecular-tagged NGS libraries from FFPE and cell-free DNA​
Pushing the limits of single-cell RNA-seq with SMART-Seq single cell technology
Efficient high-throughput sequencing for quantitative immune profiling using unique molecular identifiers
Robust and sensitive detection of gene fusions using high-throughput SMART-Seq chemistry on the ICELL8 cx system
Utilizing the Rheonix NGS OnePrep Solution to automate the Takara Bio ThruPLEX Tag-Seq HV library preparation kit
---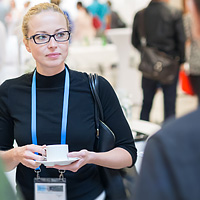 You have questions? We have answers. Our group of experts are standing by to help you make your science better, faster.
---
NGS resources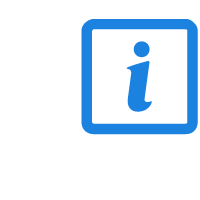 Browse our library of bioinformatics software resources, including kit and reagent compatibility, user manuals, software notices, troubleshooting tips, and videos.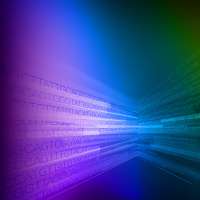 View technical notes, webinars, scientific posters, and other informational resources covering a wide array of NGS applications.
Takara Bio USA, Inc.
United States/Canada: +1.800.662.2566 • Asia Pacific: +1.650.919.7300 • Europe: +33.(0)1.3904.6880 • Japan: +81.(0)77.565.6999
FOR RESEARCH USE ONLY. NOT FOR USE IN DIAGNOSTIC PROCEDURES. © 2023 Takara Bio Inc. All Rights Reserved. All trademarks are the property of Takara Bio Inc. or its affiliate(s) in the U.S. and/or other countries or their respective owners. Certain trademarks may not be registered in all jurisdictions. Additional product, intellectual property, and restricted use information is available at takarabio.com.