Association of Biomolecular Resource Facilities (ABRF) Annual Meeting
Leading the way with automated solutions for next-generation sequencing workflows
The Association of Biomolecular Resource Facilities (ABRF) Annual Meeting brings together key decision makers, technology users, and leaders in scientific core disciplines to address important issues encountered in biomolecular resource facilities. We were proud to be a platinum sponsor of the ABRF 2019 meeting, "30 Years of Challenging the Limits of Science and Technology, Opening Doors for the Future," in San Antonio, Texas.
We're looking forward to seeing you at ABRF 2020. In the meantime, we invite you to review the materials we presented at past ABRF meetings and reach out to us with any questions or requests via the "speak with us" link below.
ABRF 2019: Talk and posters
Advances in performance and simplifications of workflows for single-cell RNA-seq and DNA-seq
In the past decade, we have observed significant advances in our knowledge of the activity of individual cells in heterogeneous tissue or culture. As more and more attention is paid to these differences, methods for extracting the most useful data are in high demand. Here we present application data demonstrating state-of-the-art workflow simplifications and high-resolution accuracy in data from RNA-seq using the SMART-Seq Stranded RNA-seq kit, and from DNA-seq using the PicoPLEX Gold Single Cell DNA-seq Kit.
SMART-Seq Stranded Kit performance with ovarian cancer
Single-cell RNA sequencing (scRNA-seq) approaches are increasingly being used to characterize the abundance and functional state of tumor-associated cell types, and have provided unprecedented detail into cellular heterogeneity. Extracting meaningful biological information from the small amount of RNA in single cells requires a library preparation method with exceptional sensitivity and reproducibility. The SMART-Seq v4 Ultra Low Input RNA Kit for Sequencing (SMART-Seq v4) is an extremely sensitive scRNA-seq library preparation method in part due to its capability to retrieve information from full-length mRNA and not just the 3' end. However, this method can only capture polyadenylated mRNA. To address this, we have modified our SMART RNA-seq technology to create the SMART-Seq Stranded Kit, a single-cell RNA-seq library preparation method that relies on random priming instead of oligo dT priming. The SMART-Seq Stranded Kit captures any RNA regardless of polyadenylation status and preserves strand-of-origin information, making it more amenable for distinguishing overlapping genes and comprehensive annotation and quantification of long noncoding RNA (lncRNAs). To show the applicability of the SMART-Seq Stranded Kit in characterizing tumor heterogeneity, we analyzed single cells dissociated from a solid tumor in stage IV ovarian cancer (serous carcinoma). We sorted CD45+ leukocytes and EpCAM+ tumor cells in 96-wells plates. After library preparation, sequencing, and analysis, we detected an average of 4,717 genes in the CD45+ cells and 8,039 genes in the EpCAM+ tumor cells. This analysis enabled identification of well-accepted markers of tumor-infiltrating lymphocytes (TILs) associated with ovarian carcinoma.
Next-generation whole genome amplification methods for CNV and SNV detection from single cells
Preparation of amplified genomic material from small amounts of DNA or single cells is an essential research tool in assisting genetic analyses of clinical samples aimed at identifying the best treatment regimen and molecular diagnoses of diseases such as cancer. Technologies that allow for accurate, reproducible detection of single nucleotide variation (SNV) and copy number variation (CNV) of genomic material from limited samples need to do so with high fidelity and high genome coverage. Additionally, they should be flexible enough to be used in a variety of analysis platforms. To address these research needs, we have developed the PicoPLEX WGA V2 System, a platform-agnostic whole genome amplification system, and the PicoPLEX Gold Single Cell DNA-Seq Kit, a complete cells-to-library solution for Illumina sequencers. These systems use optimized enzymes, primers, and protocols for optimal sequencing coverage, uniformity, and accuracy to detect SNVs, all the while increasing the resolution for CNV detection relative to previous versions. Both systems maintain the technology's simple workflow and unmatched cell-to-cell reproducibility that is a hallmark of the PicoPLEX technology. In this study, we have demonstrated CNV detection to 5-mb resolution at a depth of 1 million read pairs in a single run, with validated copy-number gains and losses. SNV detection and reproducibility are shown to be superior to competitive technologies.
ABRF 2018: Talk and posters
Advancements in NGS Library Preparation for Challenging Samples
Confident detection of low-frequency mutations in cell-free DNA using SMARTer ThruPLEX technology with unique molecular tags
An unbiased and highly reproducible method for constructing microRNA NGS libraries for accurate expression profiling
High-throughput single-cell transcriptomics with SMART‑Seq technology
A SMARTer solution to stranded single-cell RNA‑seq
Evaluation of RNA sequencing methods for use with highly degraded formalin-fixed, paraffin-embedded (FFPE) tissue samples
Comparative analysis of single-cell RNA sequencing platforms and methods
---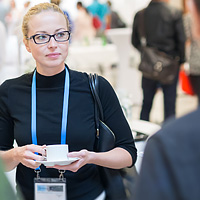 You have questions? We have answers. Our group of experts are standing by to help you make your science better, faster.
---
Featured products at ABRF 2019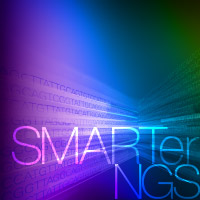 Generate high-quality DNA libraries from single cells for sequencing on Illumina platforms.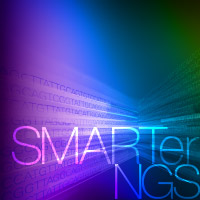 Generate stranded RNA-seq libraries from ultra-low inputs in less than 7 hours.
A compact single-cell analysis system that integrates well dispensing, processing, imaging, and selection of single cells.
Takara Bio USA, Inc.
United States/Canada: +1.800.662.2566 • Asia Pacific: +1.650.919.7300 • Europe: +33.(0)1.3904.6880 • Japan: +81.(0)77.565.6999
FOR RESEARCH USE ONLY. NOT FOR USE IN DIAGNOSTIC PROCEDURES. © 2019 Takara Bio Inc. All Rights Reserved. All trademarks are the property of Takara Bio Inc. or its affiliate(s) in the U.S. and/or other countries or their respective owners. Certain trademarks may not be registered in all jurisdictions. Additional product, intellectual property, and restricted use information is available at takarabio.com.