Association for Molecular Pathology (AMP) Annual Meeting & Expo
Takara Bio was proud to attend the AMP 2023 Annual Meeting & Expo, which was held from November 14–18 at the Salt Palace Convention Center in Salt Lake City, UT. The mission of AMP is to advance clinical practice, science, and excellence of molecular and genomic laboratory medicine through education, innovation, and advocacy to enable high-quality health care.
In case we missed each other, or you'd like to take a closer look, check out the resources below, our latest MDx product offerings that support AMP's mission.
You can also view other resources to learn how to expand your infectious disease detection offerings with the SmartChip Real-Time PCR System.
Posters
2023
Exogenous RNA virus-like particles (VLPs) for precise molecular diagnostics: A pathway to enhanced detection and analysis for real-time PCR and NGS applications
Why use an exogenous RNA VLP control?
An exogenous reference control is crucial in molecular assays as it eliminates false negatives and false positives, ensures accurate detection, validates extraction and amplification, enables quantification and normalization, and promotes standardization in inter-laboratory comparisons. This is particularly important in workflows involving RNA due to the presence of ubiquitous ribonucleases (RNases). Unreliable RNA controls create data interpretation challenges and impose significant time, effort, and expense during validation and execution. Therefore, utilizing an exogenous RNA VLP control is crucial to mitigate these issues by protecting the RNA from nucleases.
A computational design and encapsulation to create VLPs
We used an algorithm to create a non-repetitive 1kb sequence and encapsulated synthetic DNA to make VLPs. The sequence was assembled from short, partially overlapping k-mer subsequences that are not found in the human genome or in over 1000 human-pathogen genomes. The algorithm ensures nonhomology by densely incorporating nonhomologous subsequence building blocks. Furthermore, we conducted laboratory spike-in experiments using diverse raw samples (e.g., wastewater, plasma, saliva) and conducted rigorous stability testing to validate its performance.
Our VLP exogenous RNA control demonstrates exceptional accuracy and stability throughout the RNA processing workflow; it is an optimal choice for various molecular applications.
An assay design pipeline for massively parallel, nano-scale syndromic panels: A case study using a viral RT-qPCR respiratory panel paired with virus-like particle (VLP) RNA quantitative controls
Why a syndromic panel assay design pipeline?
The rise of respiratory infectious diseases, particularly highlighted by the SARS-CoV-2 pandemic, has prompted a surge in qPCR-based testing for the fast and accurate identification of multiple respiratory pathogens. One challenge has been to design sensitive and specific multiplex assays within a large syndromic panel that exhibit no cross-reactivity. To address this obstacle, we utilized Takara Bio's SmartChip Real-Time PCR system, which is able to perform massively parallel single-plex qPCR reactions at the nanoliter scale across multiple samples and reactions without the need for complex degenerate or multiplex designs.
A new system method for efficient design of syndromic panels
To complement the SmartChip system, we have developed a pipeline to streamline the process of designing large syndromic assay panels. Leveraging this pipeline, we successfully generated a comprehensive respiratory qPCR assay panel comprising six viral targets commonly associated with respiratory infections and several bacteria targets associated with co-infections and pneumonia. Notably, these targets include: SARS-CoV-2, Influenza A H1N1/H3N2, Influenza B, and Respiratory Syncytial Virus A/B. The pipeline employs computational tools to optimize primer and probe selection and consists of several steps: (1) the retrieval of relevant strain information from databases, (2) strain filters based on clade and date of collection, and (3) alignment-based assay filters encompassing strain-inclusivity, exclusivity, and other qPCR design criteria.
Our study showcases the successful implementation of an assay design and characterization pipeline, combining in-silico analyses and experimental evaluation.
---
Test out our latest spike-in control for molecular testing workflows.
---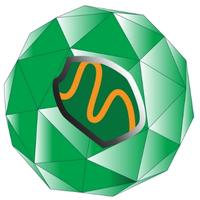 A highly stable, nuclease-resistant RNA control that helps you monitor every step of your SARS-CoV-2 assay workflow.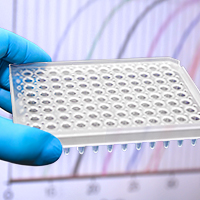 A 5X master mix for performing one-step real-time, probe-based RT-qPCR in a single tube using a fast, easy protocol.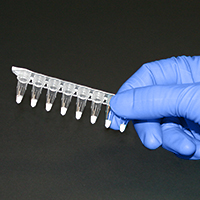 Increase stability and reduce shipping costs with low-glycerol and glycerol-free versions of high-performing enzymes in lyo-ready liquid formats or already-lyophilized strips.
Takara Bio USA, Inc.
United States/Canada: +1.800.662.2566 • Asia Pacific: +1.650.919.7300 • Europe: +33.(0)1.3904.6880 • Japan: +81.(0)77.565.6999
FOR RESEARCH USE ONLY. NOT FOR USE IN DIAGNOSTIC PROCEDURES. © 2023 Takara Bio Inc. All Rights Reserved. All trademarks are the property of Takara Bio Inc. or its affiliate(s) in the U.S. and/or other countries or their respective owners. Certain trademarks may not be registered in all jurisdictions. Additional product, intellectual property, and restricted use information is available at takarabio.com.