Need help automating your nucleic acid purification workflow?
We will follow up shortly to discuss your objectives.
Equipment for high-throughput nucleic acid purification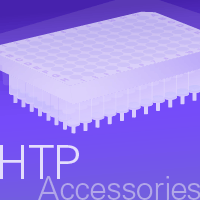 High-throughput equipment, including vacuum manifolds, vacuum regulators, and starter kits.
More Information
In accordance with Macherey-Nagel´s Quality Management System, each lot of product is tested against predetermined specifications to ensure consistent product quality.
Product name
Size
Specification
Cat. #
NucleoVac 96 Vacuum Manifold
1
Consists of a manifold base and lid, a spacer set, and a waste container set
In order to use NucleoSpin 8-well strips on the NucleoVac 96, the Starter Set A is required (see below)
740681
NucleoVac Vacuum Regulator
1
To control vacuum strength
740641
NucleoSpin Dummy Strips
6 strips
To close unused rows in Column Holders A and B during vacuum processing of NucleoSpin 8-well kits
740685

MN Frame

1
For optimized handling of 96-well plates with a vacuum manifold on the BioRobot 9600, 9604, and 3000 (QIAGEN); MultiPROBE II (PerkinElmer); and Biomek 2000 and FX (Beckman Coulter)
740680

MN Positive Pressure Frame

1
Adapter frame for the direct filtration of crude lysates from NucleoSpin Filter Plates into NucleoSpin Binding Plates on positive pressure platforms such as the [MPE]2 by Hamilton.
740474
NucleoMag SEP
1
Magnetic separator, for use with 96-well plates (e.g., Cat. # 740670 & 740672)
744900
Starter Set A
1 set
For processing NucleoSpin 8-well strips under vacuum on the NucleoVac 96 Vacuum Manifold or similar manifolds; contains 2 Column Holders A and 12 NucleoSpin Dummy Strips
740682
Starter Set B
1 set
For processing NucleoSpin 8-well strips on the QIAGEN BioRobot 9600/9604/3000; contains 1 Column Holder B, 1 Column Holder D, and 6 NucleoSpin Dummy Strips
740683
Starter Set C
1 set
For processing NucleoSpin 8-well strips under centrifugation; contains 2 Column Holders C, 2 MN Square-well Blocks, and 2 Racks with MN Tube Strips
740684
NucleoVac 96 Spacer Set
1 set
Four pairs of spacers used to accomodate various sample processing accessories on the NucleoVac 96 Vacuum Manifold
740247
Replacement Gaskets for NucleoVac 96
2
Set of two replacement gaskets for the NucleoVac 96 Vacuum Manifold
740248

Additional product information
Please see the product's Certificate of Analysis for information about storage conditions, product components, and technical specifications. Please see the Kit Components List to determine kit components. Certificates of Analysis and Kit Components Lists are located under the Documents tab.
Takara Bio USA, Inc.
United States/Canada: +1.800.662.2566 • Asia Pacific: +1.650.919.7300 • Europe: +33.(0)1.3904.6880 • Japan: +81.(0)77.565.6999
FOR RESEARCH USE ONLY. NOT FOR USE IN DIAGNOSTIC PROCEDURES. © 2022 Takara Bio Inc. All Rights Reserved. All trademarks are the property of Takara Bio Inc. or its affiliate(s) in the U.S. and/or other countries or their respective owners. Certain trademarks may not be registered in all jurisdictions. Additional product, intellectual property, and restricted use information is available at takarabio.com.