Retroviral Tet-On 3G inducible expression systems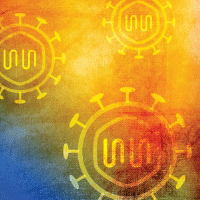 This page describes a two-vector retrovirus format for inducible expression. Click this link to learn more about our all-in-one Retro-X Tet-One inducible expression systems.
The Retro-X Tet-On 3G Inducible Expression System combines the efficiency of retroviral gene transfer with the power of our premium tetracycline-regulated gene expression technology. The retroviral vectors in this system can be used to establish a tightly controlled inducible gene expression system in a wide variety of dividing hard-to-transfect cell types.
How it works
Doxycycline-controlled transactivators are fusion proteins that contain a DNA-binding TetR domain joined to three minimal transcription activation domains from VP16 (Tet-On 3G, Tet-On Advanced and Tet-Off Advanced proteins). With very high specificity, these transactivators recognize and bind to a tetracycline response element (TRE) that is located in the PTRE3GV promoter upstream of your gene of interest. Binding of the transactivator to the TRE promoter results in strong activation of the downstream gene. The Tet-On 3G system is the premium, third-generation version of the technology, with the tightest TRE promoter and most sensitive transactivator.
In Tet-On systems, gene expression is activated by the addition of Dox to the growth medium.
Ideal retroviral packaging
Retro-X Tet-On 3G systems are supplied with our Retro-X Universal Packaging System (Cat. No. 631530) which produces high titers of MMLV retrovirus and allows you to customize the tropism of your retrovirus to efficiently transduce any cell line or primary cell culture, and thus greatly expands the applications for these inducible systems.
Retro-X Q vector technology
The vectors in these systems feature Takara Bio's Retro-X Q-Series technology, which:
Drives high-titer virus production in packaging cells
Inactivates viral LTRs in target cells to prevent promoter interference
Overview
Outstanding induction control and extremely low basal expression for a broad range of dividing cell types
TRE3G promoter is optimized for very tight transcriptional control
Supplied with our best-performing retroviral packaging system (Retro-X Universal)
Tet-One formats are also available
More Information
Applications
Establish a tetracycline-inducible gene expression system in a wide variety of dividing cells using retrovirus
Additional product information
Please see the product's Certificate of Analysis for information about storage conditions, product components, and technical specifications. Please see the Kit Components List to determine kit components. Certificates of Analysis and Kit Components Lists are located under the Documents tab.
---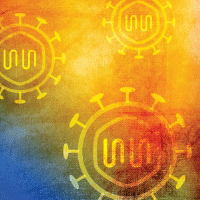 Retroviral product selection guide
Choose from a wide variety of retroviral vectors, as well as retroviral packaging systems and cell lines, products for titrating and concentrating retrovirus, and retroviral transduction enhancers.
Selection guide
Recombinant virus comparison
Takara Bio USA, Inc.
United States/Canada: +1.800.662.2566 • Asia Pacific: +1.650.919.7300 • Europe: +33.(0)1.3904.6880 • Japan: +81.(0)77.565.6999
FOR RESEARCH USE ONLY. NOT FOR USE IN DIAGNOSTIC PROCEDURES. © 2023 Takara Bio Inc. All Rights Reserved. All trademarks are the property of Takara Bio Inc. or its affiliate(s) in the U.S. and/or other countries or their respective owners. Certain trademarks may not be registered in all jurisdictions. Additional product, intellectual property, and restricted use information is available at takarabio.com.