Takara Bio USA, Inc. and bioSyntagma, Inc. develop method for large-scale automated COVID-19 testing
Mountain View, CA—June 8, 2020—Takara Bio USA, Inc. (TBUSA), a pioneering life science instrument and reagent company and wholly owned subsidiary of Takara Bio Inc., collaborated with bioSyntagma, Inc. and their partners to develop and validate a new high-throughput method for detecting SARS-CoV-2. The method employs automation technology and reagents from TBUSA to detect viral RNA via real-time PCR and will enable rapid, large-scale testing of thousands of patient samples per day.
The method uses TBUSA's SmartChip real-time PCR instrument, chips, and reagents to run 5,184 reactions per chip in less than 30 minutes of direct hands-on time. Each reaction is at nanoliter scale, which reduces variability via elimination of the standard preamplification step and reduces costs via decreased reagent volume. The trusted SmartChip Real-Time PCR System is already widely used for detection of antibiotic and antimicrobial resistance around the world, and is ideally suited to address the major need for rapid and accurate SARS-CoV-2 detection.
President of TBUSA Carol Lou states, "As shelter-in-place orders are lifted, controlling the COVID-19 pandemic will depend on our ability to detect SARS-CoV-2 from a large number of samples with precision, reproducibility, and speed. To support this effort, we optimized our existing chemistries and developed SmartChip protocols that maximize the number of samples processed while minimizing costs. The work we have accomplished with bioSyntagma, plus their partners' further development of diagnostic tests based on our work, will contribute to comprehensive and faster detection of COVID-19."
Scottsdale-based bioSyntagma is a biotech spinoff of Arizona State University and serves as the development and validation partner of P2 Diagnostics, LLC. The new SmartChip testing method will be adopted by this and other molecular testing labs that are certified by CLIA (Clinical Laboratory Improvement Amendments) and therefore eligible to develop and perform COVID-19 diagnostic tests. "The rapid development of this novel COVID-19 detection method was made possible through a highly productive collaboration between bioSyntagma and TBUSA, and the results of this effort will soon have an impact on the ability to detect SARS-CoV-2 in nasal and saliva samples from many patients," said David Richardson, CEO of bioSyntagma.
bioSyntagma and partners are seeking an Emergency Use Authorization (EUA) from the FDA for COVID-19 detection using the TBUSA SmartChip method. Ipsum Diagnostics, LLC and Hackensack University Medical Center—two of TBUSA's customers in the US—have already obtained EUAs for their COVID-19 tests using Takara Bio's one-step RT-PCR reagents.
Back to Blog Front
---
About Takara Bio
Takara Bio USA, Inc. (TBUSA) is a wholly owned subsidiary of Takara Bio Inc. that manufactures and distributes kits, reagents, and instruments for the life sciences, including NGS, PCR, gene delivery, genome editing, stem cell research, nucleic acid and protein purification, and automated sample preparation.
Takara Bio Inc., a world leader in biotechnology research and development, offers a host of life science research solutions, from enzymes and GMP reagents to contracted cell and gene therapy manufacturing services, and is the developer of the RetroNectin reagent, a world standard in gene therapy protocols. Takara Bio is committed to preventing disease and improving the quality of life for all people through the use of biotechnology.
About bioSyntagma
bioSyntagma, Inc. is a precision medicine company that enables advanced biomarker discovery and patient screening. Its suite of AI-enabled technologies powers comprehensive spatial, multi-omic mapping of cancer patient biopsies, so patients can be matched with relevant therapies and provided recommendations to avoid acquired drug resistance. In keeping with its mission of extending lives and giving patients more time with family, bioSyntagma responded to the global pandemic by developing high-throughput COVID-19 tests with strategic partners.
About P2 Diagnostics
P2 Diagnostics, LLC offers high-throughput testing with rapid turnaround times to meet growing needs as COVID-19 spreads around the world. Having created an EUA/FDA-validated RT-qPCR test, P2 Diagnostics provides services to local communities, municipalities, and businesses with the vision of enabling the workforce to return with confidence and reuniting distanced families.
Contact Information
Lorna Neilson, PhD
VP, Corporate Development
1290 Terra Bella Avenue
Mountain View, CA 94043
lorna_neilson@takarabio.com
650.919.7372
---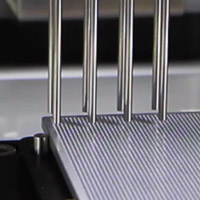 Save resources and increase sample throughput for COVID-19 detection
The SmartChip Real-Time PCR System is a complete, high-throughput solution with unrivaled flexibility in assay and sample formats. This system supports:
100-nl reaction volumes that decrease costs up to 200X vs. traditional plates
5,184 wells for processing up to 384 samples per chip
Automated dispensing that reduces hands-on time
14 different dispense patterns that enable rapid switching, adding, or removing assays and replicates
---
Helping researchers tackle COVID-19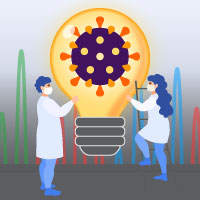 This blog highlights one of the first studies identifying and characterizing the novel coronavirus, ultimately contributing to the viral genome sequence being shared worldwide.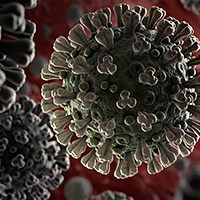 Learn how researchers identified a novel, highly contagious coronavirus and developed a one-step RT-qPCR screening protocol.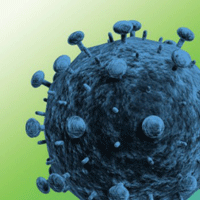 Learn how Takara employees in Dalian, China, are working tirelessly to keep up with the demand for the one-step PrimeScript RT-PCR kit, a crucial component in the detection of the novel coronavirus.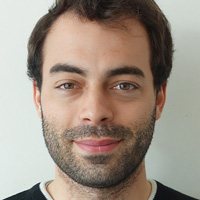 Hear how a Product Manager in Europe is adjusting to the changing research market in light of COVID-19.
Hear how a Takara Bio employee of 27 years is contributing to the COVID-19 effort.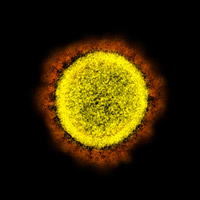 Find out which types of SARS-CoV-2 vaccines are out there and how Takara Bio is joining the fight.
Our hiPSC-derived cells and other cell biology research products help you study SARS-CoV-2 infection, identify potential targets for drug discovery, evaluate the metabolism and safety of candidate drugs, and develop therapeutic approaches for COVID-19.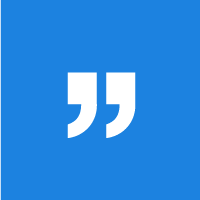 An ever-growing compilation of COVID-19 publications using Takara Bio products and technologies.
Takara Bio USA, Inc.
United States/Canada: +1.800.662.2566 • Asia Pacific: +1.650.919.7300 • Europe: +33.(0)1.3904.6880 • Japan: +81.(0)77.565.6999
FOR RESEARCH USE ONLY. NOT FOR USE IN DIAGNOSTIC PROCEDURES. © 2023 Takara Bio Inc. All Rights Reserved. All trademarks are the property of Takara Bio Inc. or its affiliate(s) in the U.S. and/or other countries or their respective owners. Certain trademarks may not be registered in all jurisdictions. Additional product, intellectual property, and restricted use information is available at takarabio.com.