Identifying and cloning vaccine targets
Next generation sequencing-based analysis of TCR and BCR repertoires allows system-wide deciphering of specific receptor configurations and their contribution to adaptive immunity in infections. Once viral genome sequence and host BCR and TCR immune profile data are obtained, further analysis using bioinformatics is performed to reveal the viral antigens and vaccine targets (viral surface receptors) that can be used to effectively select vaccine candidates. Sophisticated bioinformatics pipelines offer a reduction of the complexity of large datasets resulting from such trials to discover reactive clusters of TCR and target-specific BCR-antibody sequences. Virus-specific TCR and BCR (or neutralizing antibody sequences) can be deduced by comparing immune repertoires of sick patients with corresponding control groups (healthy donors) (Schultheiß et al. 2020).
Takara Bio's Cogent NGS Immune Profiler Software can be used along with the SMARTer Human BCR IgG IgM H/K/L Profiling Kit to parse out information about clonotype numbers and V(D)J sequence information. This software is designed to analyze sequence data stored in FASTQ files generated by Illumina sequencers from libraries prepared using the SMARTer Human BCR IgG IgM H/K/L Profiling Kit or SMARTer Human TCR a/b Profiling Kit v2.
Benefits
Quick results post sequencing—one software covers V(D)J transcripts and clonotypes analysis for both T and B cells
More confidence in your data—accurate and reliable clonotype calling and quantification, without PCR duplications and errors
Flexible sequencing options—obtain full-length V(D)J analysis on the MiSeq® or CDR3 analysis on all Illumina platforms
---
The vaccine targets identified using bioinformatic analysis of the genomics and immune profiling data are cloned into appropriate vectors for further studies. The use of traditional ligation-based cloning methods to generate target vaccine constructs can be time-consuming, laborious, and expensive. Our In-Fusion Cloning technology can help researchers to accelerate vaccine development workflows by speeding up the generation of target vaccine constructs. In-Fusion Cloning is fast, highly accurate (>95%), sequence-independent (any PCR or synthetic insert can be cloned into any vector at any locus), seamless, directional, and high-throughput ready. The In-Fusion enzyme fuses PCR-generated insert sequences and linearized vectors efficiently and precisely, utilizing a 15-bp overlap at their ends. Use of the 15-bp overlaps eliminates the dependency on restriction site availability, a significant drawback of traditional ligation-based cloning. A simple 15-minute In-Fusion reaction results in seamless and precisely engineered constructs, where no extra bases of vector or restriction-site-derived DNA are added. In-Fusion cloning's speed and accuracy are crucial advantages when generating target vaccine expression constructs, as it allows researchers to avoid adding extra bases/amino acids to their target vaccine, which could result in altered function.
Watch a video outlining applications of In-Fusion Cloning technology.
Benefits
Subcloning is unnecessary—clone any insert, into any locus, in any vector, with just one reaction
Highly efficient—over 95% efficiency demonstrated with a broad range of fragment sizes, from 0.5 kb to 15 kb
Seamless construction—final constructs have no extra base pairs left over (as is often the case with restriction digest or TA cloning)
Flexibility to clone single or multiple fragments—clone single or multiple DNA fragments simultaneously, in a single reaction
Can be used to perform site-directed mutagenesis—click here to learn how
---
There are numerous examples of published work that study and develop vaccines against various pathogens, including coronaviruses, that have utilized In-Fusion Cloning technology within their workflows.
Title
Link
Product
Cloning
SARS-CoV-2
Functional assessment of cell entry and receptor usage for SARS-CoV-2 and other lineage B betacoronaviruses
In-Fusion Snap Assembly
Cross-reactive Antibody Response between SARS-CoV-2 and SARS-CoV Infections
Stability of RNA sequences derived from the coronavirus genome in human cells
Development of CRISPR as an Antiviral Strategy to Combat SARS-CoV-2 and Influenza
In-Fusion Snap Assembly and Stellar chemically competent cells
Other viruses
Development of a recombinant replication-deficient rabies virus-based bivalent-vaccine against MERS-CoV and rabies virus and its humoral immunogenicity in mice
In-Fusion Snap Assembly
MERS coronavirus nsp1 participates in an efficient propagation through a specific interaction with viral RNA
Genetic manipulation of porcine deltacoronavirus reveals insights into NS6 and NS7 functions: a novel strategy for vaccine design
Potency of an inactivated influenza vaccine prepared from a non-pathogenic H5N1 virus against a challenge with antigenically drifted highly pathogenic avian influenza viruses in chickens
A rapid strategy for constructing novel simian adenovirus vectors with high viral titer and expressing highly antigenic proteins applicable for vaccine development
Cloning of ACE2 isoforms
The heterogeneous nature of the Coronavirus receptor, angiotensin-converting enzyme 2 (ACE2) in differentiating airway epithelia
In-Fusion SMARTer Directional cDNA Library Construction kit
---
References
Schultheiß, C., et al. Next-Generation Sequencing of T and B Cell Receptor Repertoires from COVID-19 Patients Showed Signatures Associated with Severity of Disease. Immunity 53, 442–455 (2020).
---
---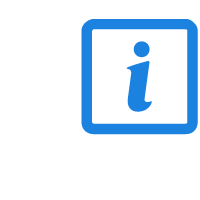 Find information about In-Fusion technology, product guides, and performance vs. the competition.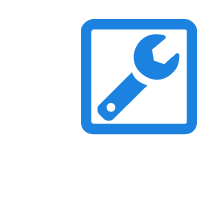 Design your In-Fusion primers with our step-by-step design tool, or access the molar ratio calculator and construct simulator.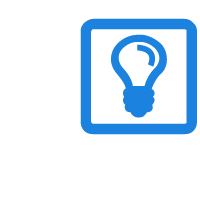 Learn more about In‑Fusion Cloning, including applications, tips, primer design, and vector and insert requirements.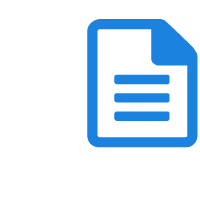 View application data on how In-Fusion technology performs for all of your cloning needs.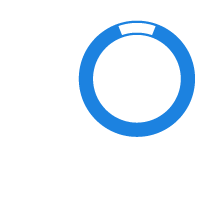 Choose from a variety of high-quality reagents and kits for every step of your molecular cloning workflow.
Takara Bio USA, Inc.
United States/Canada: +1.800.662.2566 • Asia Pacific: +1.650.919.7300 • Europe: +33.(0)1.3904.6880 • Japan: +81.(0)77.565.6999
FOR RESEARCH USE ONLY. NOT FOR USE IN DIAGNOSTIC PROCEDURES. © 2023 Takara Bio Inc. All Rights Reserved. All trademarks are the property of Takara Bio Inc. or its affiliate(s) in the U.S. and/or other countries or their respective owners. Certain trademarks may not be registered in all jurisdictions. Additional product, intellectual property, and restricted use information is available at takarabio.com.