Immunizing mice with vaccine targets and further optimization
An animal model's ability to reproduce relevant human physiology determines its utility and appropriateness for vaccine development. Good animal models share the same physiological characteristics as humans or reflect them as closely as possible. Using preclinical animal models that express the required receptors for a specific pathogen—or natural disease models with pathology comparable to the human disease—remains critical prior to vaccine testing in humans.
Typically, natural or surrogate animal models are used for vaccine development. Natural disease models have the advantage of modeling the interaction between host and pathogen within the appropriate biological context and make use of a specific pathogen and its natural host. Surrogate models refer to the use of species that can only be infected with the pathogen of interest under experimental conditions. Compromises such as higher infection doses or artificial routes of infection often have to be made with surrogate models, but they have provided a useful tool for studying specific aspects of either disease pathogenesis or the host's immune response. In most cases, mice are the animal species of choice. Mouse models offer the advantage of working in a consistent genetic background, are easy to handle, and are relatively cost effective (Gerdts et al. 2007).
Takara Bio's SMARTer Mouse BCR and TCR profiling kits help speed up the process of immune sera screening of mice for antiviral activity of target vaccines by monitoring vaccine-specific changes in the BCR and TCR clonotype repertoires as a proxy for an efficient immune response to the vaccine challenge. Promising vaccine candidates are further optimized by analyzing and comparing antibody and T-cell responses in the vaccinated animals prior to and upon exposure to the virus.
Watch a webinar about mouse T-cell receptor repertoire profiling using the SMARTer kit
Benefits
Complete V(D)J sequence information—obtain full-length sequences for variable regions of TCR mRNA transcripts
TCR-alpha and TCR-beta—profile diversity for both TCR subunits, either in the same experiment or separately
No multiplex PCR required—amplify sequences for each TCR subunit with a single primer pair per reaction
Illumina-ready sequencing libraries—incorporate Illumina adapter and index sequences in a ligation-independent manner, and multiplex up to 96 libraries in a single flow-cell lane
---
Numerous laboratories have already used SMARTer BCR and TCR profiling kits for their vaccine development research:
Title
Link
Product
TCR profiling

Extremely strong infiltration of WT1-specific CTLs into mouse tumor by the combination vaccine with WT1-specific CTL and helper peptides
SMARTer Mouse TCR a/b Profiling Kit
A liposomal RNA vaccine inducing neoantigen-specific CD4+ T cells augments the antitumor activity of local radiotherapy in mice
Irreversible electroporation combined with checkpoint blockade and TLR7 stimulation induces antitumor immunity in a murine pancreatic cancer model.
BCR profiling
Programmed Death-1 Restrains the Germinal Center in Type 1 Diabetes
SMARTer Mouse BCR IgG H/K/L Profiling Kit
---
References
Gerdts, V., Littel-van den Hurk, S. D., Griebel, P. J., Babiuk, L. A. Use of Animal Models in the Development of Human Vaccines. Future Microbiol. 2, 667–675 (2007).
---
---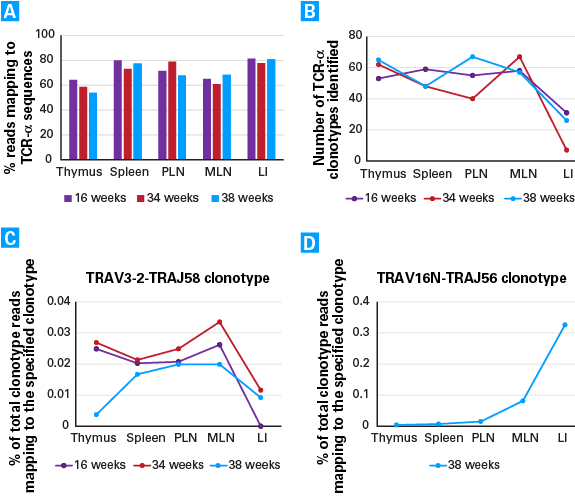 The SMARTer Mouse TCR a/b Profiling Kit provides a powerful new solution for those seeking to perform T-cell receptor (TCR) repertoire analysis using NGS.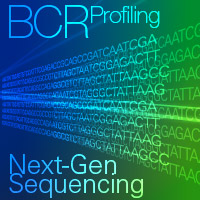 5' RACE is paired with NGS technology to provide a sensitive, accurate, and optimized approach to BCR profiling.
Takara Bio USA, Inc.
United States/Canada: +1.800.662.2566 • Asia Pacific: +1.650.919.7300 • Europe: +33.(0)1.3904.6880 • Japan: +81.(0)77.565.6999
FOR RESEARCH USE ONLY. NOT FOR USE IN DIAGNOSTIC PROCEDURES. © 2023 Takara Bio Inc. All Rights Reserved. All trademarks are the property of Takara Bio Inc. or its affiliate(s) in the U.S. and/or other countries or their respective owners. Certain trademarks may not be registered in all jurisdictions. Additional product, intellectual property, and restricted use information is available at takarabio.com.