Embgenix Analysis Software (CE-IVD)
The Embgenix Analysis Software is a cloud-based software for the analysis of sequencing data generated using Embgenix preimplantation genetic testing for aneuploidies (PGT-A). Using the Embgenix PGT-A Kit (CE-IVD), 1–5 trophectoderm (TE) biopsy cells or genomic DNA undergo whole genome amplification followed by library prep and indexing to prepare samples for sequencing. Following Illumina sequencing, FASTQ files are uploaded via a web page and analyzed to identify and report chromosome copy number variations (CNVs).
The algorithm computes calculated copy numbers (CCNs) using bin counts against an internally configured reference to determine CNVs accurately. The software allows the option for both automated and/or manual calls for whole chromosome, segmental, and mosaic aneuploidies, and data can be conveniently visualized in a chart or an idiogram plot. The software also supports downloadable PDF reports, which can be customized for individual laboratory needs.
---
Supported operating systems
Windows OS: Version 7 and higher
Mac OS: Sierra (Version 10.12) or higher
Hardware requirements
Any standard desktop or laptop with the following specifications are recommended:
Memory: 8 GB RAM or higher
Free disk space: 100 GB or higher hard drive space
Connectivity: connection to a high-speed and reliable internet network for upload of input data
Additional third-party software dependencies
Web browser: Google Chrome (preferred), Safari, or Microsoft Edge
Access to Illumina MiSeq® or NextSeq® sequencing data, stored either on the user's computer or a mapped network drive
Required input files
Single- or paired-end FASTQ files generated by an Illumina MiSeq or NextSeq System as part of the Embgenix PGT-A Kit workflow.
---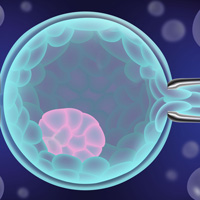 The Embgenix preimplantation genetic testing for aneuploidy (PGT-A) kit (CE-IVD) has been optimized for the detection of copy number variation (CNV) from gDNA or embryo TE samples for Illumina platforms.
Takara Bio USA, Inc.
United States/Canada: +1.800.662.2566 • Asia Pacific: +1.650.919.7300 • Europe: +33.(0)1.3904.6880 • Japan: +81.(0)77.565.6999
FOR RESEARCH USE ONLY. NOT FOR USE IN DIAGNOSTIC PROCEDURES. © 2022 Takara Bio Inc. All Rights Reserved. All trademarks are the property of Takara Bio Inc. or its affiliate(s) in the U.S. and/or other countries or their respective owners. Certain trademarks may not be registered in all jurisdictions. Additional product, intellectual property, and restricted use information is available at takarabio.com.