Cogent NGS Immune Profiler Software
Cogent NGS Immune Profiler is software designed to analyze sequence data stored in FASTQ files generated by Illumina sequencers from libraries prepared using the SMARTer Human BCR IgG IgM H/K/L Profiling Kit or SMARTer Human TCR a/b Profiling Kit v2.
If you are interested in using the Cogent NGS Immune Profiler Software, please review the End User License Agreement (EULA), then complete the form below. The Immune Profiler software is free to use according to the conditions of the EULA. Upon acceptance of the EULA and submitting the form, your browser will be directed to a website where you can download the Immune Profiler software. You will access the software as a zip archive containing the following files:
Immune Profiler GUI launcher (MacOS only)
Command-line interface program (Linux or MacOS)
Mini dataset sample files—can be used to test the Immune Profiler functionality (metadata and FASTQ files)
Mini dataset sample output reports—compare these files to the results if analyzing the mini dataset sample files
---
---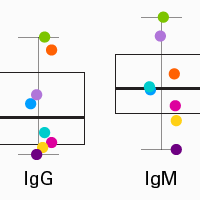 Analyze BCR repertoires from human PBMCs or purified B cells.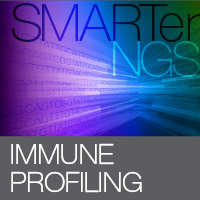 SMARTer TCR profiling with optimized chemistry, UMIs, UDIs, and bioinformatics support for more accurate, reliable clonotype calling and quantification.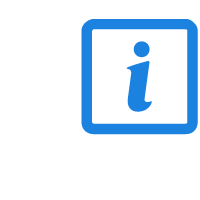 Analyze sequence data prepared using our SMARTer Human BCR or TCRv2 kits.
Takara Bio USA, Inc.
United States/Canada: +1.800.662.2566 • Asia Pacific: +1.650.919.7300 • Europe: +33.(0)1.3904.6880 • Japan: +81.(0)77.565.6999
FOR RESEARCH USE ONLY. NOT FOR USE IN DIAGNOSTIC PROCEDURES. © 2022 Takara Bio Inc. All Rights Reserved. All trademarks are the property of Takara Bio Inc. or its affiliate(s) in the U.S. and/or other countries or their respective owners. Certain trademarks may not be registered in all jurisdictions. Additional product, intellectual property, and restricted use information is available at takarabio.com.