LA PCR in vitro Cloning Kit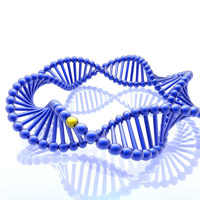 The LA PCR in vitro Cloning Kit is designed specifically for long-range PCR and cloning of plasmid, cDNA, or genomic DNA regions that contain a known sequence flanking one end. This cloning kit for long fragments uses the Takara LA Taq enzyme for longer amplification and improved fidelity. Amplification is accomplished via cassette-mediated PCR whereby long DNA fragments, such as those found in genomic DNA, are used without the need for time-consuming library construction and screening. Users will need to design and prepare primers corresponding to the known region of the DNA to be amplified.
More Information
Applications
Long-fragment cloning
Long-range PCR and cloning
Product citations
Deeraksa, A. et al. Characterization and spontaneous mutation of a novel gene, polE, involved in pellicle formation in Acetobacter tropicalis SKU1100. Microbiology 151, 4111–20 (2005).
Hayashi, M., Ishibashi, T., Tanaka, K. & Kasahara, M. The mouse genes encoding the third pair of beta-type proteasome subunits regulated reciprocally by IFN-gamma: structural comparison, chromosomal localization, and analysis of the promoter. J. Immunol. 159, 2760–70 (1997).
Isegawa, Y. et al. Selective amplification of cDNA sequence from total RNA by cassette-ligation mediated polymerase chain reaction (PCR): application to sequencing 6.5 kb genome segment of hantavirus strain B-1. Mol. Cell. Probes 6, 467–75 (1992).
Jansen, W. T. M. et al. Novel mobile variants of staphylococcal cassette chromosome mec in Staphylococcus aureus. Antimicrob. Agents Chemother. 50, 2072–8 (2006).
Li, H.-Y. et al. Colonization by the arbuscular mycorrhizal fungus Glomus versiforme induces a defense response against the root-knot nematode Meloidogyne incognita in the grapevine (Vitis amurensis Rupr.), which includes transcriptional activation of the class III chitinase gene VCH3. Plant Cell Physiol. 47, 154–63 (2006).
Sonke, T. et al. L-selective amidase with extremely broad substrate specificity from Ochrobactrum anthropi NCIMB 40321. Appl. Environ. Microbiol. 71, 7961–73 (2005).
Tam, W. et al. Mutational analysis of PRDM1 indicates a tumor-suppressor role in diffuse large B-cell lymphomas. Blood 107, 4090–100 (2006).
Additional product information
Please see the product's Certificate of Analysis for information about storage conditions, product components, and technical specifications. Please see the Kit Components List to determine kit components. Certificates of Analysis and Kit Components Lists are located under the Documents tab.
Takara Bio USA, Inc.
United States/Canada: +1.800.662.2566 • Asia Pacific: +1.650.919.7300 • Europe: +33.(0)1.3904.6880 • Japan: +81.(0)77.565.6999
FOR RESEARCH USE ONLY. NOT FOR USE IN DIAGNOSTIC PROCEDURES. © 2023 Takara Bio Inc. All Rights Reserved. All trademarks are the property of Takara Bio Inc. or its affiliate(s) in the U.S. and/or other countries or their respective owners. Certain trademarks may not be registered in all jurisdictions. Additional product, intellectual property, and restricted use information is available at takarabio.com.