In-Fusion HD Cloning Plus Kits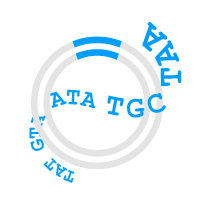 Our In-Fusion HD Cloning Plus kits are in the process of being discontinued. We strongly recommend that you switch to our latest In-Fusion product, In-Fusion Snap Assembly. In-Fusion Snap Assembly provides the same workflow as In-Fusion HD with improved cloning performance. View our technote to see how In-Fusion Snap Assembly compares to In-Fusion HD »
In-Fusion HD Cloning Plus products enable directional, seamless cloning of any PCR fragment—or multiple fragments—into any linearized vector in a single 15-minute reaction. No additional treatment of the PCR fragment (such as restriction digestion, ligation, phosphorylation, or blunt-end polishing) is required. The efficiency of In-Fusion HD Cloning Plus is over 95%, providing confidence in your clones and enabling you to scale up for high-throughput workflows.
The In-Fusion HD enzyme premix fuses PCR-generated sequences and linearized vectors efficiently and precisely, utilizing a 15-bp overlap at their ends. This 15-bp overlap can be engineered by designing custom primers for amplification of the desired sequences using our primer design tool. The In-Fusion enzyme mix removes nucleotides from the 3' end of the linear DNA strands. This allows complementary base pairs between two pieces of DNA to anneal, leading to fragment joining. This method can be used to clone single or multiple fragments into a single vector without subcloning. Additional applications include mutagenesis, gene synthesis, gene design, domain swapping and domain modification.
The ability to clone directly into any destination vector at any locus (without the use of restriction enzymes) eliminates the need for any further subcloning or manipulation, simplifying the cloning workflow and further enabling a transition to high-throughput applications.
In-Fusion HD Cloning Plus system components
All In-Fusion HD Cloning products contain the In-Fusion HD Enzyme Premix and reagents for control experiments. In-Fusion HD Cloning Plus also includes:
In-Fusion HD Enzyme Premix

In-Fusion HD enzyme mix fuses DNA fragments efficiently and precisely by recognizing a 15-bp overlap at their ends—without the use of ligase. Provided in a liquid format as a 5X enzyme premix in 20-μl or 100-μl aliquots, depending on kit size.

CloneAmp HiFi PCR Premix

CloneAmp HiFi PCR Premix is a convenient 2X liquid master mix that offers exceptionally accurate, efficient, and fast DNA amplification. The premix contains dNTPs and an optimized buffer, allows rapid set-up of PCR reactions, and facilitates successful cloning. The polymerase master mix is provided in 625-μl aliquots

Stellar Competent Cells

High-efficiency competent cells are essential to the success of In-Fusion Cloning. An E. coli HST08 strain is included that provides high transformation efficiency (greater than 5 x 108 cfu/µg) and complements the efficiency of all In-Fusion HD Cloning Plus kits. Cells are provided in 100-μl aliquots in individual tubes. The 96-rxn kit includes the cells prealiquoted in 96-well plates (20 μl in each well).

Cloning Enhancer or NucleoSpin Gel and PCR Clean-up kit

Cloning Enhancer (CE) is an easy-to-use enzyme premix that removes background plasmid DNA and PCR residue, eliminating the need for PCR purification prior to cloning. In-Fusion HD Cloning Plus CE kits are ideal for cloning when there is a single PCR product on the gel, and can be used as part of a streamlined workflow for high-throughput systems. Cloning Enhancer is provided in 50-μl aliquots. Alternatively, NucleoSpin Gel and PCR Clean-up is suitable for gel extraction as well as PCR purification . Provided as individual columns or 96-well plate purifications, depending on kit size.
Overview
In-Fusion HD Cloning Plus is a complete cloning system that has been optimized to include all the reagents you need—including the cloning enzyme mix, PCR enzyme, competent cells, and Cloning Enhancer or PCR clean-up or gel extraction kit.
Subcloning is unnecessary—Clone any insert, into any locus, in any vector, with just one reaction
Highly efficient—Over 95% efficiency demonstrated with a broad range of fragment sizes, from 0.5 kb to 15 kb
Seamless construction—Final constructs have no extra base pairs left over (as is often the case with restriction digest or TA cloning)
Flexibility to clone single or multiple fragments—Clone single or multiple DNA fragments simultaneously, in a single reaction
Can be used to perform site-directed mutagenesis—Click here to learn how
More Information
Applications
PCR cloning
High-throughput cloning (see full range of reagent options on our high-throughput cloning page)
Multiple-fragment cloning
Gene synthesis
Gene design
Mutagenesis
Domain swapping
Domain modification
Choose the right In-Fusion Cloning Plus system for your needs
View the selection guide.
Additional product information
Please see the product's Certificate of Analysis for information about storage conditions, product components, and technical specifications. Please see the Kit Components List to determine kit components. Certificates of Analysis and Kit Components Lists are located under the Documents tab.
---
---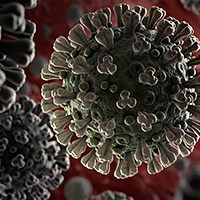 Learn how researchers identified a novel, highly contagious coronavirus and developed a one-step RT-qPCR screening protocol.
---
---
Field tester tech notes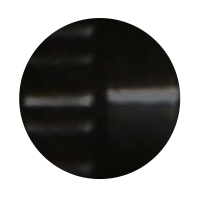 Learn how In-Fusion Cloning was able to provide successful results with difficult inserts, where ligation had previously failed.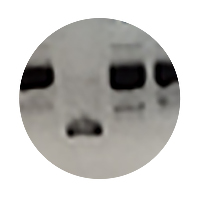 Learn more about how In-Fusion technology was able to seamlessly clone two overlapping inserts to generate an activation domain.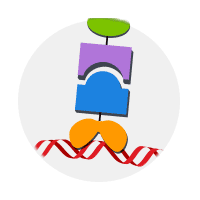 Learn how In-Fusion Cloning provided better, faster results than TOPO methods, including a cloning accuracy of 100%.
Takara Bio USA, Inc.
United States/Canada: +1.800.662.2566 • Asia Pacific: +1.650.919.7300 • Europe: +33.(0)1.3904.6880 • Japan: +81.(0)77.565.6999
FOR RESEARCH USE ONLY. NOT FOR USE IN DIAGNOSTIC PROCEDURES. © 2022 Takara Bio Inc. All Rights Reserved. All trademarks are the property of Takara Bio Inc. or its affiliate(s) in the U.S. and/or other countries or their respective owners. Certain trademarks may not be registered in all jurisdictions. Additional product, intellectual property, and restricted use information is available at takarabio.com.