Direct PCR overview
When do you need it?
Direct PCR allows for amplification directly from tissues or crude extracts, without the need for DNA purification. Omitting the multi-step process for preparing genomic DNA helps prevent sample loss, saves time, and reduces cost. Direct PCR vastly simplifies genotyping experiments, especially when the source material is limited.
How is it achieved?
Direct PCR relies on modified polymerases and buffer systems that enable DNA amplification in the presence of PCR inhibitors, growth serum, and other source material components. The table below provides an overview of all the Terra Direct PCR DNA polymerases that Takara Bio offers (Terra is offered as MightyAmp outside US & Canada):
Terra PCR Direct
Format:
Polymerase mix
Red dye premix
Genotyping kit
FFPE kit
FTA card kit
Recommended use:
General purpose; suitable for most applications
Premix with convenient loading
All-in-one kit; most robust performance
Application-specific for FFPE samples
Application-specific for Whatman FTA cards
Contents:

Standard Terra PCR Direct Polymerase Mix
2X master mix containing a specially formulated loading dye
Extraction buffer* and loading dye included
Extraction buffer* included
Does not include Proteinase K
Recommended Sample Types
FFPE

Blood (FTA)

Blood (Heparin)

Plant leaves (FTA)

Plant leaves

*

Buccal cells (FTA)

Buccal cells

Saliva

Tissues

*

Cell pellet

Crude extract

Purified DNA

*The Terra PCR Direct Genotyping Kit includes an extraction buffer, which we recommended using with tough plants or tissue samples.
---
Tech note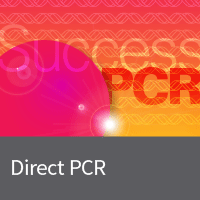 Terra PCR Direct polymerase demonstrates an exceptional ability to provide consistently strong amplification of a target gene directly from raw or processed meat.
---
Tech note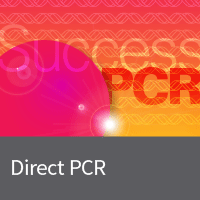 Terra PCR Direct Polymerase Mix allows for direct amplification from a tissue source or crude extracts, without the need for DNA purification.
Takara Bio USA, Inc.
United States/Canada: +1.800.662.2566 • Asia Pacific: +1.650.919.7300 • Europe: +33.(0)1.3904.6880 • Japan: +81.(0)77.565.6999
FOR RESEARCH USE ONLY. NOT FOR USE IN DIAGNOSTIC PROCEDURES. © 2022 Takara Bio Inc. All Rights Reserved. All trademarks are the property of Takara Bio Inc. or its affiliate(s) in the U.S. and/or other countries or their respective owners. Certain trademarks may not be registered in all jurisdictions. Additional product, intellectual property, and restricted use information is available at takarabio.com.