Guest Webinar
TCR-seq methods: when to use which
Examining a patient's immune response is crucial to improve our understanding of immune-related diseases and to develop new immunotherapies. T-cell receptor (TCR) diversity analysis using NGS has proven instrumental in probing for these questions—but no systematic study comparing TCR-seq methods was available until recently.
In this webinar, Dr. Encarnita Mariotti-Ferrandiz presents the results of her extensive benchmarking of current TCR-seq methods, recently published in Nature Biotechnology.
Webinar outline:
Understand key characteristics and selection criteria for immune-profiling techniques like RACE and multiplex PCR
Systematically compare the advantages and drawbacks of nine commercial and academic TCR-seq methods
Discuss exciting next steps for the T-cell receptor field
---
About the presenter
Encarnita Mariotti-Ferrandiz, PhD
Encarnita Mariotti-Ferrandiz is an Associate Professor of Immunology from Sorbonne Université at the Pitié-Salpêtrière Hospital in Paris. Since her PhD, she has been involved in deciphering the Adaptive Immune Receptor Repertoire (AIRR) diversity in health and pathology with a major focus on T-cell biology. With this expertise, she co-chairs the Biological Resources working group of the AIRR-Community to assess the needs and development of AIRR-sequencing controls and standards.
---
Additional TCR-seq resources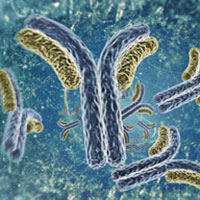 A new study by Dr. Encarnita Mariotti-Ferrandiz and her team compares commercial and academic NGS techniques for TCR repertoires.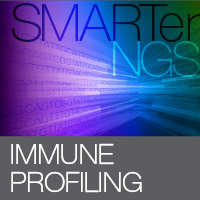 SMARTer TCR profiling with optimized chemistry, UMIs, UDIs, and bioinformatics support for more accurate, reliable clonotype calling and quantification.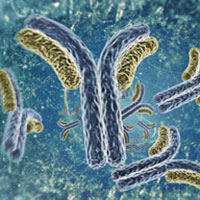 Getting ready to sequence T-cell and B-cell receptors? Check out these tips to help you make key decisions before you start.
Takara Bio USA, Inc.
United States/Canada: +1.800.662.2566 • Asia Pacific: +1.650.919.7300 • Europe: +33.(0)1.3904.6880 • Japan: +81.(0)77.565.6999
FOR RESEARCH USE ONLY. NOT FOR USE IN DIAGNOSTIC PROCEDURES. © 2023 Takara Bio Inc. All Rights Reserved. All trademarks are the property of Takara Bio Inc. or its affiliate(s) in the U.S. and/or other countries or their respective owners. Certain trademarks may not be registered in all jurisdictions. Additional product, intellectual property, and restricted use information is available at takarabio.com.