Extracellular vesicle isolation frequently asked questions
The Capturem extracellular vesicle isolation kit provides a complete solution for the simple and rapid isolation of extracellular vesicles (EVs; e.g., exosomes) from various biological fluids, such as plasma, serum, urine, milk, saliva, cell-conditioned media, and cerebrospinal fluid. We offer two sizes of the kit—mini and maxi formats—so you can purify EVs from a range of sample volumes.
For any questions not answered below, please see the user manuals and other documents accessible through the product table on this page. Please contact us if you can't find the answer to your question.
What binding compound is used in Capturem EV columns?
Capturem EV spin columns contain membranes that are functionalized with a lectin-based substrate that binds extracellular vesicles.
How is the Capturem EV method different from EV isolation using ultracentrifugation?
Ultracentrifugation separates particles according to density. Therefore, it isolates a mixed population of vesicles of varying sizes, along with non-EV contaminants, such as proteins like albumin. Due to the high speed, this process is quite harsh and often damages EVs.
The Capturem extracellular vesicle isolation kit specifically isolates EVs that are less than 200 nm in diameter. The process is gentle, and EVs remain intact for downstream applications such as electron microscopy.
Why is total protein concentration lower with the Capturem extracellular vesicle isolation kit than with ultracentrifugation?
Capturem EV columns provide a high-purity EV sample that is free of contaminating proteins. Ultracentrifugation yields a sample that includes impurities, such as albumin. Therefore, ultracentrifugation will give a higher total protein concentration due to these impurities.
Can I use the purified sample directly for my downstream applications?
Our kit elutes EVs using a phosphate-based buffer containing organic salts. Eluted particles can be directly used for physical particle analysis, such as nanoparticle tracking analysis (NTA) and labeling for cellular uptake assays. If your downstream application involves protein and/or RNA extraction, it will be necessary to sonicate or desalt the eluted samples first.
Can I use a different elution buffer?
Yes, you can use competitive elution using a mannose or glucose buffer. However, this will lower your EV yield, and you will need to determine if these buffers are compatible with your downstream applications.
Can I sonicate the purified EVs for western blot analysis?
Yes. We sonicate our samples at 20°C for 5 min in a water sonicator (Ultrasonic Cleaner, JSP). If you are using a different sonicator, it might require optimization.
How can I desalt the purified EV samples?
We recommend the following steps:
Load the entire sample obtained with the mini kit (or 500 µl of the sample obtained with the maxi kit) on an Amicon Ultra-0.5 Centrifugal Filter Unit (either 3-kDa or 10-kDa MWCO, supplied by the user). If the sample volume is less than 500 µl, add water to the filter unit to bring the volume up to 500 µl. Centrifuge at 14,000g for 5–30 min and discard the flowthrough.
Add water to the filter unit to bring the volume up to 500 µl, and centrifuge at 14,000g for 5–30 min.
Transfer the retentate (sample in the filter) to a new 2-ml collection tube (supplied by the user).
For the sample obtained with the maxi kit, repeat Steps 1–3 with the remaining 500 µl of the sample.
How much protein and RNA can I expect to purify from the EV samples?
This number can vary depending on the input sample type, volume, and conditions. In our experience, for EVs recovered from 1 ml of plasma, yielded approximately 1 ng of RNA and 5 µg of protein from the EV cargo.
How does the EV yield from the maxi column compare to the yield from the mini column?
From 1 ml of plasma, the Capturem EV maxi column gives an EV yield that is 10 times greater than the mini column. At its maximum capacity, the Capturem EV maxi column gives an EV yield (total number of EVs) of ~1011.
What is the purpose of the pre-clearing column?
The pre-clearing column removes any large membrane fragments, apoptotic bodies, smaller cell fragments, etc., which would otherwise clog the Capturem column and prevent EV isolation.
What is the purpose of the Amicon filter unit, and why is it required?
The filter unit removes nonspecific protein aggregates, lipoproteins, cytokines, etc., resulting in EVs of higher purity as measured by fluorescent nanoparticle tracking analysis.
When using the mini kit, which Amicon filter for collecting sample supernatant do I need to purchase separately?
Purchase Amicon Ultra-0.5 Centrifugal Filter Units (Thermo Fisher Scientific, Cat. # UFC510024), which have a 100-kDa MWCO. Please make sure to use the filters as described in our protocol.
Can I treat Capturem-isolated EVs with Proteinase K to remove the bulk of proteins from samples instead of using an Amicon filter?
You can use Proteinase K, but it may result in partial degradation of proteins exposed on the surface of the EVs and therefore affect your ability to detect these proteins in your downstream analysis.
For the maxi columns, can I use a swinging-bucket or fixed-angle rotor?
Yes, you can use a swinging-bucket rotor or a fixed-angle rotor.
---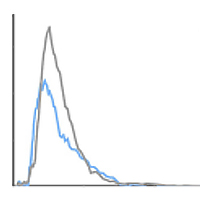 View data on how to consistently obtain pure, concentrated EVs with enough yield for subsequent proteomic, genomic, and transcriptomic analyses.
Takara Bio USA, Inc.
United States/Canada: +1.800.662.2566 • Asia Pacific: +1.650.919.7300 • Europe: +33.(0)1.3904.6880 • Japan: +81.(0)77.565.6999
FOR RESEARCH USE ONLY. NOT FOR USE IN DIAGNOSTIC PROCEDURES. © 2022 Takara Bio Inc. All Rights Reserved. All trademarks are the property of Takara Bio Inc. or its affiliate(s) in the U.S. and/or other countries or their respective owners. Certain trademarks may not be registered in all jurisdictions. Additional product, intellectual property, and restricted use information is available at takarabio.com.