Society for Laboratory Automation and Screening (SLAS) conference
Expertise in automated high-throughput qPCR, stem cell and gene editing solutions, and single-cell technology
The SLAS community promotes the synthesis of new technologies, partnerships, and ideas that advance laboratory workflows. The SLAS conference is an essential hub for this community of experts, who are forging ahead to apply state-of-the-art technologies to find solutions for significant biological challenges in an interdisciplinary manner.
Adding to the body of expertise at the SLAS conference, Takara Bio offers attendees expert guidance, technologies, and services for advancing their qPCR, stem cell, gene editing, and protein discovery research. Our instruments, such as the ICELL8 Single Cell System with CELLSTUDIO Software and SmartChip Real‑Time PCR System, and our Cellartis, Guide-it, and single cell NGS portfolios, provide researchers with novel screening tools that bring unparalleled consistency to automation and screening efforts.
We were pleased to attend SLAS2020 and look forward to seeing you at SLAS2021. In the meantime, we invite you to preview the materials we presented in San Diego, CA. You can also reach out to our team for product or sales inquiries.
SLAS 2020: talk and posters
Streamlining the drug discovery workflow with human iPS-derived cells and ICELL8 cx single-cell technology
Detecting allele-specific genome editing outcomes using a fluorescence-based screening method
Development of novel hiPSC-derived hepatocytes and intestinal epithelial cells to advance disease modeling and drug discovery
Development of custom single-cell assay protocols using the ICELL8 cx system and open architecture
SLAS 2019: talk and posters
Advances in Industrial-Scale Generation of Human Hepatocytes for Liver-Disease and Drug Development Studies
To realize the full potential of human pluripotent stem cells (hPSC) in regenerative medicine, disease modeling, and drug discovery, optimized culture conditions are required that allow homogenous populations of undifferentiated stem cells to be generated, followed by directed differentiation into preferred cell types of interest in a robust and predictable manner. We have previously developed an optimized hPSC culture system, called the Cellartis DEF-CS 500 Culture System, which enables non-colony, monolayer culture of hPSCs and results in highly pluripotent cells that exhibit low spontaneous differentiation and stable karyotypes. These cells provide a rapidly renewable source of hPSCs that are highly amenable to downstream differentiation into a variety of disease-relevant cell types. Using an optimized protocol that combines DEF-CS media, supplements, and coating reagents optimized for 2D monolayer culture, this tutorial will describe a standardized workflow that mimics embryonic development, allowing for highly efficient differentiation of hPSCs to definitive endoderm and further differentiation into hepatocytes. A case study will be presented that highlights the application of this novel endodermal differentiation system to drug metabolism/safety toxicology studies and disease modeling, which includes the creation of large panels of industrial-scale hPSC-derived hepatocytes with specific genotypes and phenotypes. We will also demonstrate that the novel hepatocyte maintenance medium developed for our cryopreserved hPSC-derived hepatocytes maintains the viability of cryopreserved human primary hepatocytes for over four weeks in culture, which is in sharp contrast to existing hepatocyte maintenance media available on the market today. The increased assay window for both functional hPSC-derived and human primary hepatocytes in 2D cultures represents an important step toward advancing the discovery of new treatments for metabolic disease, reducing the incidence of drug-induced liver injury, and developing new strategies for liver regeneration and transplantation.
High-capacity system for rapid purification of antibodies using Protein A and Protein G membranes
Antibody engineering, production, and purification are critical in a wide range of research settings, such as academic research institutions and biopharmaceutical organizations. There is a constant need for better, faster, and more efficient processes for antibody purification at various scales. Protein A has historically been one of the most widely used methods for affinity purification of immunoglobulins (IgG) and allows the opportunity for several-fold enrichment in fewer steps, along with high recovery rates. Agarose resins with immobilized Protein A are typically used for this process, with capacities ranging from 18 to 35 mg/ml. Resin-based purification requires a significant amount of work and may take up to a few hours to complete, due to long column equilibration/binding times and slow diffusion of large macromolecules through the resin bed. These longer times, in turn, increase the possibility of antibody aggregation or degradation or loss of activity due to unfolding or denaturation. Membrane-based affinity systems have rapid, flow-induced mass transport and short residence times; however, traditionally they have been plagued with low capacity, due to small internal surface areas. Here we describe a novel, membrane-based system with Protein A or Protein G affinity chemistry in which the pore surface area has been chemically enhanced, leading to a protein binding capacity better than that of resins at 75 mg or more per cm3 of membrane. However, unlike traditional resin-based systems, the entire purification process—from loading the sample to eluting pure antibody—can be completed at room temperature in less than five minutes. We have assembled these high-capacity membranes into spin columns and filtration devices, such as 96-well plates, and demonstrate that they can purify antibodies from a variety of samples, such as animal sera, cell culture supernatants, etc. We further characterize the binding properties of these Protein A membranes and demonstrate their utility in immunoprecipitation (IP) and co-immunoprecipitation (Co-IP) experiments. We have compared our Protein A and Protein G membranes with commercially available resins and show that Capturem membranes result in more concentrated antibodies in significantly less time. These novel membrane-based affinity columns are extremely useful for purification and characterization of various antibody isotypes for a variety of applications.
Streamlined production, application, and analysis of pooled, genome-wide sgRNA lentiviral libraries
Genome-wide loss-of-function genetic screens are a powerful way to identify novel protein functions and biological processes within a cell. A common approach for in vitro loss-of-function screens is to knock out genes in a population of cells, apply selective pressure, and then identify mutations that are either enriched or depleted in the selected population relative to a control. The easy programmability and high knockout efficiency of the CRISPR/Cas9 system have helped researchers maximize the potential of this in vitro screening method to identify genes responsible for a given phenotype of interest. Current methods using pooled sgRNAs in loss-of-function screens rely on lentiviral-vector-based delivery followed by next-generation sequencing (NGS) to analyze the resulting distribution of sgRNA sequences in screened cell populations. Inherent challenges include maintaining sgRNA representation in lentiviral plasmids, achieving optimal titers upon scale-up of lentivirus production, and preparing high-quality NGS libraries that accurately reflect the distribution of sgRNA sequences.
We present a streamlined approach for producing Cas9+/sgRNA+ cell populations in sufficient quantities for a genome-wide screen and for generating NGS libraries used to assess changes in sgRNA representation, using the Guide-It CRISPR Genome-Wide sgRNA Library System. Our methods enable even novice users to perform genome-wide phenotypic screens without concerns for sgRNA representation, low virus titer, or NGS library preparation.
---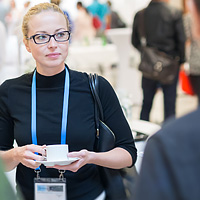 You have questions? We have answers. Our group of experts are standing by to help you make your science better, faster.
---
Featured products
Increase your qPCR throughput levels and save reagents and your precious samples without compromising data quality.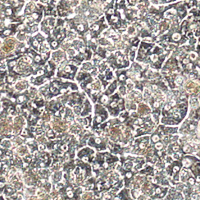 View data for maintaining viable, functional human primary hepatocytes for up to four weeks.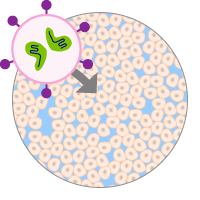 Workflow for generating edited, clonal hiPS cell lines using gesicle-based delivery of editing machinery.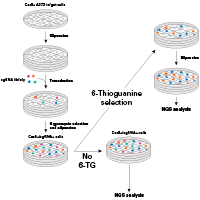 Streamlined knockout screening with a system that provides simplified lentiviral delivery of Cas9 and 76,000+ sgRNAs.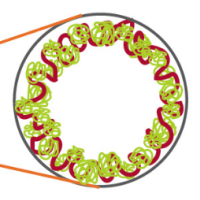 Learn about a novel solution for recombinant protein purification from mammalian and bacterial cell lysates.
Takara Bio USA, Inc.
United States/Canada: +1.800.662.2566 • Asia Pacific: +1.650.919.7300 • Europe: +33.(0)1.3904.6880 • Japan: +81.(0)77.565.6999
FOR RESEARCH USE ONLY. NOT FOR USE IN DIAGNOSTIC PROCEDURES. © 2020 Takara Bio Inc. All Rights Reserved. All trademarks are the property of Takara Bio Inc. or its affiliate(s) in the U.S. and/or other countries or their respective owners. Certain trademarks may not be registered in all jurisdictions. Additional product, intellectual property, and restricted use information is available at takarabio.com.