International Society for Extracellular Vesicles
ISEV unites experts worldwide studying extracellular vesicles, exosomes, and microvesicles. With the mission to advance global extracellular research, ISEV hosts annual meetings, workshops, and other events throughout the year.
Takara Bio attended the first Joint Conference on Extracellular Vesicles in Cancer, on August 2–4, 2019, at Vanderbilt University in Nashville, TN. Cohosted by the ISEV along with the Metastasis Research Society (MRS), this conference brought together leaders in extracellular vesicle (EV) biology and cancer biology. We were excited to attend this first-ever meeting and be among those sharing the latest research in understanding the contributions of EVs to cancer progression.
We invite you to review the materials we presented and reach out to us with any questions or requests via the "speak with us" link below.
Joint Conference on Extracellular Vesicles in Cancer 2019: poster and featured technology
Use of high-capacity membranes for simple, rapid extracellular vesicle isolations with high yield and purity
Despite their small size, extracellular vesicles (EV) play important roles in normal physiological processes (e.g., immune response, neuronal function, and stem cell maintenance) and diseases (e.g., cancer and liver disease). A key bottleneck in EV research is the isolation of the vesicles, which has historically been accomplished via ultracentrifugation. However, ultracentrifugation is time-consuming, is not scalable, requires specialized equipment, may damage vesicles during the high-speed spins, and suffers from low yield. More recently, precipitation solutions have been utilized to simplify EV isolation protocols, but these techniques are often inconsistent, with low yield and reduced purity. Thus, there is a significant need for a method to rapidly isolate EVs without compromising purity or yield.
Here we describe the use of novel membranes conjugated to a proprietary, nonantibody-based EV-binding compound to selectively isolate EVs. The membranes, which we have named Capturem membranes, have been chemically modified to have increased surface area, which allows higher binding capacity while providing highly pure and concentrated samples. Additionally, the membranes have been assembled into benchtop centrifuge-compatible spin columns which can be used to isolate EVs in under 30 minutes.

Isolations performed with the Capturem EV isolation spin columns produced EVs of sizes comparable to experimental values reported in the literature; contained the key EV protein markers CD63, CD9, and Alix; and showed little or no expression of the EV-negative markers calnexin and albumin. Furthermore, we were able to collect ~3 ng total RNA from exosomes isolated from a single spin column (using an input of as little as 50 µl of plasma), enough total RNA to generate multiple cDNA libraries for downstream NGS analysis. These Capturem columns enable researchers studying EVs to accelerate the pace of their research by obtaining high yields of noncontaminated exosomes in a simple and rapid manner.
Featured technology: Capturem Extracellular Vesicle Isolation Kit (Mini)
Rapid, pure, and concentrated purification of extracellular vesicles
The Capturem Extracellular Vesicle Isolation Kit (Mini) consists of spinnable affinity columns containing novel, modified nylon membranes conjugated to a lectin-based, EV-binding compound, thus providing a unique solution for the isolation of concentrated, highly pure EVs. This system removes the bottleneck in EV research presented by traditional ultracentrifugation-based EV isolation methods, which suffer from low yield, reduced purity, and time-consuming protocols. With a room-temperature protocol that takes less than 30 minutes, the Capturem EV isolation kit can rapidly enrich EVs from plasma and other biofluids for downstream proteomic, genomic, and transcriptomic analyses.
---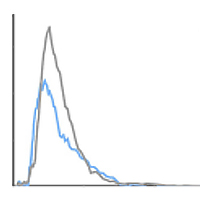 View data on how to consistently obtain pure, concentrated EVs with enough yield for subsequent proteomic, genomic, and transcriptomic analyses.
---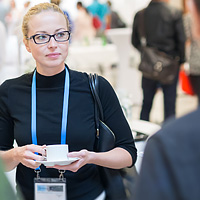 You have questions? We have answers. Our group of experts are standing by to help you make your science better, faster.
---
Highlighted conferences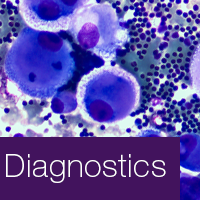 The Next Generation Dx Summit brings together research and industry experts to discuss advancements in diagnostics technology across a range of topics.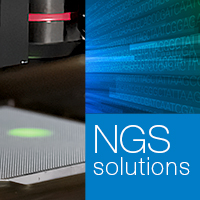 The Single Cell Genomics conference brings together research and industry experts to discuss advances in single-cell genomics technologies.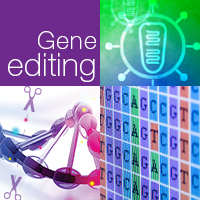 CSHL Genome Engineering conference fosters creative interactions between researchers working on the basic biology of CRISPR/Cas and those applying this technology.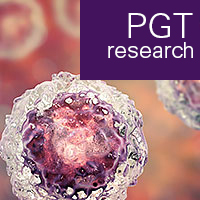 ASRM brings together research and industry experts to discuss advances in reproductive medicine.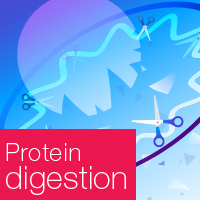 The AAPS PharmSci 360 annual meeting brings experts from research and industry together to discuss all aspects of the pharmaceutical sciences.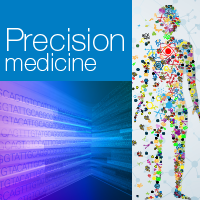 The AMP Annual Meeting & Expo brings together the international molecular diagnostics community.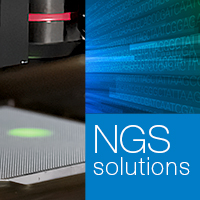 The Oxford Global NGS general meeting brings together research and industry experts to discuss advances in next-generation sequencing technologies.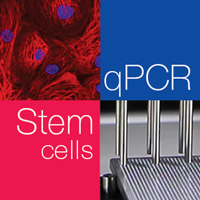 SLAS brings together experts who promote the synthesis of new technologies, partnerships, and ideas that advance laboratory automation and screening workflows.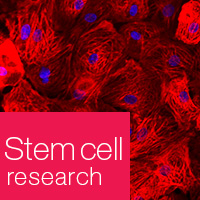 WPC brings together research, clinical, and industry experts to discuss the state and advances of preclinical research and technologies.
Takara Bio USA, Inc.
United States/Canada: +1.800.662.2566 • Asia Pacific: +1.650.919.7300 • Europe: +33.(0)1.3904.6880 • Japan: +81.(0)77.565.6999
FOR RESEARCH USE ONLY. NOT FOR USE IN DIAGNOSTIC PROCEDURES. © 2020 Takara Bio Inc. All Rights Reserved. All trademarks are the property of Takara Bio Inc. or its affiliate(s) in the U.S. and/or other countries or their respective owners. Certain trademarks may not be registered in all jurisdictions. Additional product, intellectual property, and restricted use information is available at takarabio.com.