European Human Genetics Conference
The ESHG annual meeting gathers scientists from around the globe to present the latest advances in human genetics. During the 52nd annual European Human Genetics Conference (2019) we discussed our tools for genetic analysis research, including our gold-standard SMART-Seq Stranded and PicoPLEX Gold chemistries for single-cell RNA- and DNA-seq, respectively. We invite you to review our materials from the meeting and reach out to us with any questions or requests regarding these technologies via the "talk to us" link below.
Learn more about the annual ESHG conference »
ESHG 2019: posters
A SMARTer solution to stranded single-cell RNA‑seq
Since the emergence of next-generation sequencing (NGS), the importance and demand for single-cell analysis have risen rapidly. Single-cell RNA-seq generates data for various analysis methods such as differential gene expression, alternative splicing, gene fusion identification, and so on, which allow for cell profiling in great detail. As a result, single-cell RNA-seq has been gaining prominence not only in basic research fields but also in clinical fields. Extracting meaningful biological information from the small amount of mRNA present in each cell requires a library preparation method with exceptional sensitivity and reproducibility. The SMART‑Seq v4 Ultra Low Input RNA Kit for Sequencing offers the most advanced single-cell RNA-seq method on the market, in part due to its incomparable capability to retrieve information from full-length mRNA and not just the 3' end. However, this method can only capture polyadenylated mRNA, and thus works best with high-quality RNA and cells. In addition, it does not preserve strand-of-origin information. To address these problems, we have further modified our SMART RNA-seq technology to create the SMART‑Seq Stranded Kit, a single-cell-capable workflow that relies on random priming instead of oligo(dT) priming, hence capturing any RNA regardless of polyadenylation status. The SMART‑Seq Stranded Kit preserves the strand-of-origin information, making it more amenable to distinguishing overlapping genes and for comprehensively annotating and quantifying lncRNAs. The SMART‑Seq Stranded Kit offers a workflow that delivers a more accurate representation of the single-cell transcriptome than is achievable with current methods.
SMARTer PicoPLEX Gold: A new generation of single cell NGS library high reproducibility, and greatly improved coverage and fidelity for precision medicine
Accurate, reproducible detection of mutations and copy number variations (CNV) from small amounts of DNA, including single cells and fixed tissue, is key for genetic analysis of clinical samples to assist in identifying the best treatment regimen and molecular diagnoses of diseases such as cancer. Increasing demand for genetic analysis from limited samples, including single cells, has created an increasingly unmet need for technologies that allow for economical and accurate analysis of those samples.
A primary application for single-cell analysis is Preimplantation Genetic Testing (PGT). PGT has grown dramatically in the last ten years, enabled by improvements in the array and sequencing platforms, as well as by the patented SMARTer PicoPLEX WGA (PicoPLEX) quasi-random priming technology—the international gold standard for whole genome amplification (WGA) for subsequent detection of CNV in fixed or unfixed single cells. Initially, PicoPLEX chemistry was optimized to allow for reproducible detection of aneuploidies and CNVs in embryo biopsies. The original versions of the technology are not optimized for other applications such as genetic analysis in cancer screening, diagnosis of disease, or therapeutic drug monitoring due to the frequency of false-positive mutation rates.
To address the need for accurate detection of single nucleotide variants (SNVs), we enhanced the PicoPLEX chemistry using optimized enzymes, primers, and protocols that improve sequencing coverage, uniformity, and accuracy while increasing the resolution for CNV detection and retaining reproducibility. This enhanced chemistry named SMARTer PicoPLEX Gold Single Cell DNA-Seq Kit (PicoPLEX Gold) is a single-cell library-prep kit with a simple, four-step protocol to convert fixed or unfixed single cells into NGS libraries in under three hours with minimum hands-on-time.
Libraries prepared from single GM12878 cells using the PicoPLEX Gold kit were sequenced on an Illumina NextSeq® platform to a depth of ~35 million read pairs (2 x 150 cycles), generating >50% genome coverage. This coverage represents a 2-fold improvement over the original PicoPLEX kit, along with a 4X reduction in duplication rates. The PicoPLEX Gold kit detected 3.5X more SNVs compared to Multiple Displacement Amplification (MDA) with the same number of reads. Our proprietary high-fidelity polymerases used in the PicoPLEX Gold kit produced up to 50% lower allele drop-in (false-positive) rates than MDA. The increased coverage and low bias of the PicoPLEX Gold kit translated to extremely low allele-dropout rates (ADO), ~5X lower than MDA. Therefore, a single PicoPLEX Gold kit library enables reliable, high-resolution CNV analysis with shallow sequencing, and an accurate and reproducible SNV and CNV analysis with deeper sequencing.
---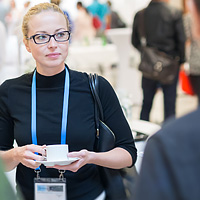 You have questions? We have answers. Our group of experts are standing by to help you make your science better, faster.
---
Featured products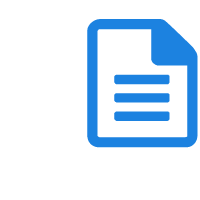 Get unparalleled sensitivity for single-cell, full-length total RNA-seq with strand-of-origin information.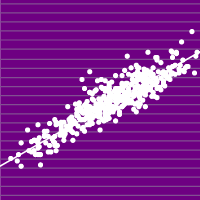 A novel protocol that enables the detection of both SNVs and CNVs from 1-5 cells in a single, low-pass sequencing run that saves time and money.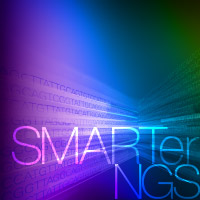 RNA library prep kits for single-cell samples.
---
Highlighted conferences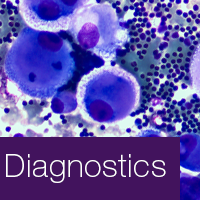 The Next Generation Dx Summit brings together research and industry experts to discuss advancements in diagnostics technology across a range of topics.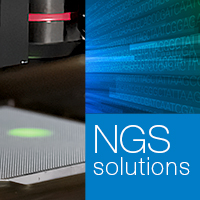 The Single Cell Genomics conference brings together research and industry experts to discuss advances in single-cell genomics technologies.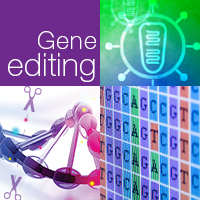 CSHL Genome Engineering conference fosters creative interactions between researchers working on the basic biology of CRISPR/Cas and those applying this technology.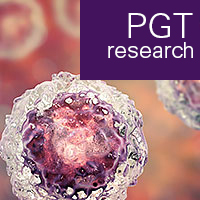 ASRM brings together research and industry experts to discuss advances in reproductive medicine.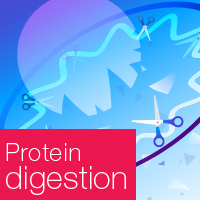 The AAPS PharmSci 360 annual meeting brings experts from research and industry together to discuss all aspects of the pharmaceutical sciences.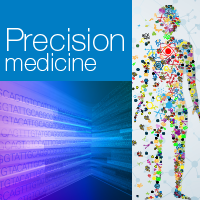 The AMP Annual Meeting & Expo brings together the international molecular diagnostics community.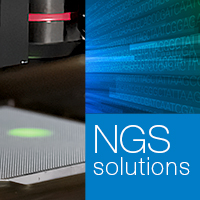 The Oxford Global NGS general meeting brings together research and industry experts to discuss advances in next-generation sequencing technologies.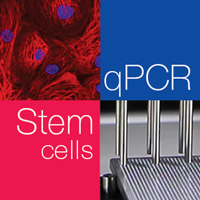 SLAS brings together experts who promote the synthesis of new technologies, partnerships, and ideas that advance laboratory automation and screening workflows.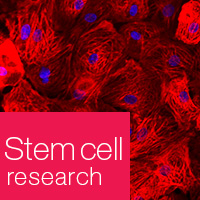 WPC brings together research, clinical, and industry experts to discuss the state and advances of preclinical research and technologies.
Takara Bio USA, Inc.
United States/Canada: +1.800.662.2566 • Asia Pacific: +1.650.919.7300 • Europe: +33.(0)1.3904.6880 • Japan: +81.(0)77.565.6999
FOR RESEARCH USE ONLY. NOT FOR USE IN DIAGNOSTIC PROCEDURES. © 2020 Takara Bio Inc. All Rights Reserved. All trademarks are the property of Takara Bio Inc. or its affiliate(s) in the U.S. and/or other countries or their respective owners. Certain trademarks may not be registered in all jurisdictions. Additional product, intellectual property, and restricted use information is available at takarabio.com.