AMP 2018
Precision Medicine Starts Here
Join us at the Association for Molecular Pathology (AMP) 2018 Annual Meeting & Expo from November 1–3, 2018 in San Antonio, Texas (Booth #1602). AMP is the leading organization in the field of molecular diagnostics, and their meeting is a gathering of molecular professionals.
We will be presenting at two workshops (listed below) on Wednesday, October 31.
Workshops at AMP 2018
From raw sample to sequence-ready library: fully integrated and automated nucleic acid extraction and NGS library prep system
Next-generation sequencing (NGS) library preparation remains a manual or semiautomated process, requiring intensive manual labor and/or multiple instruments to perform nucleic acid extraction, library prep, and quantitation. In this workshop, learn how industry experts used the fully integrated and automated Encompass Optimum workstation to obtain high-quality sequencing results directly from raw samples including FFPE, blood, buccal swabs, and bacteria while reducing technician time, turnaround time, and cost.
| | |
| --- | --- |
| Company: | Rheonix, Inc. |
| Date: | Wednesday, October 31, 2018 |
| Venue: | Henry B. Gonzalez Convention Center |
| Time: | 9:00 am to 9:50 am |
| Room: | 214B |
| Layout: | Classroom |
| Set for: | 100 people |
Obtaining clinically relevant sequencing readout from single cells and cell-free DNA
In this workshop, we will present data using novel library-preparation workflows that enable NGS from single cells, trophoblasts, cell-free DNA, FFPE, fine needle aspirates, and other challenging sample types. These methods allow researchers and clinicians to obtain clinically relevant information from their sequencing data such as CNVs, SNVs, indels, and other genomic aberrations. We will also describe the incorporation of unique molecular tags to enhance sensitivity.
These simple, single-tube workflows are easily portable to a wide array of automation platforms for high-throughput sample processing. A broad range of indexes, including unique dual indexes, can also be used to increase read assignment confidence.
| | |
| --- | --- |
| Company: | Takara Bio USA, Inc. |
| Date: | Wednesday, October 31, 2018 |
| Venue: | Henry B. Gonzalez Convention Center |
| Time: | 1:00 pm to 1:50 pm |
| Room: | 214C |
| Layout: | Classroom |
| Set for: | 100 people |
Poster presentations at AMP 2018
The new generation PicoPLEX: A single cell NGS library-prep kit with greatly improved coverage and fidelity for precision medicine
Accurate, reproducible detection of mutations and copy number variations (CNV) from small amounts of DNA, including single cells and fixed tissue, is key for genetic analysis of clinical samples to assist in identifying the best treatment regimen and molecular diagnoses of diseases such as cancer. Increasing demand for genetic analysis from limited samples, including single cells, has created an increasingly unmet need for technologies that allow for economical and accurate analysis of those samples.
A primary application for single-cell analysis is Preimplantation Genetic Testing (PGT). PGT has grown dramatically in the last ten years, enabled by improvements in the array and sequencing platforms, as well as by the patented SMARTer PicoPLEX WGA (PicoPLEX) quasi-random priming technology—the international gold standard for whole genome amplification (WGA) for subsequent detection of CNV in fixed or unfixed single cells. Initially, PicoPLEX chemistry was optimized to allow for reproducible detection of aneuploidies and CNVs in embryo biopsies. The original versions of the technology are not optimized for other applications such as genetic analysis in cancer screening, diagnosis of disease, or therapeutic drug monitoring due to the frequency of false-positive mutation rates.
To address the need for accurate detection of single nucleotide variants (SNVs), we enhanced the PicoPLEX chemistry using optimized enzymes, primers, and protocols that improve sequencing coverage, uniformity, and accuracy while increasing the resolution for CNV detection and retaining reproducibility. This enhanced chemistry named SMARTer PicoPLEX Gold Single Cell DNA-Seq Kit (PicoPLEX Gold) is a single-cell library-prep kit with a simple, four-step protocol to convert fixed or unfixed single cells into NGS libraries in under three hours with minimum hands-on-time.
Libraries prepared from single GM12878 cells using the PicoPLEX Gold kit were sequenced on an Illumina NextSeq® platform to a depth of ~35 million read pairs (2 x 150 cycles), generating >50% genome coverage. This coverage represents a 2-fold improvement over the original PicoPLEX kit, along with a 4X reduction in duplication rates. The PicoPLEX Gold kit detected 3.5X more SNVs compared to Multiple Displacement Amplification (MDA) with the same number of reads. Our proprietary high-fidelity polymerases used in the PicoPLEX Gold kit produced up to 50% lower allele drop-in (false-positive) rates than MDA. The increased coverage and low bias of the PicoPLEX Gold kit translated to extremely low allele-dropout rates (ADO), ~5X lower than MDA. Therefore, a single PicoPLEX Gold kit library enables reliable, high-resolution CNV analysis with shallow sequencing, and an accurate and reproducible SNV and CNV analysis with deeper sequencing.
---
Takara Bio products featured at AMP 2018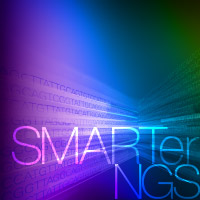 The SMARTer PicoPLEX Gold Single Cell DNA-Seq Kit is designed to generate high-quality DNA libraries from single cells for sequencing on Illumina platforms.
Optimized kit for generating high-complexity NGS libraries from cell-free DNA.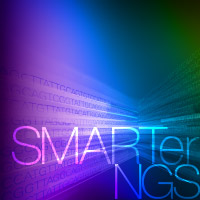 The ThruPLEX Tag-seq kit uses integrated unique molecular tags to enable detection of low-frequency alleles at high sensitivity and specificity.
Takara Bio USA, Inc.
United States/Canada: +1.800.662.2566 • Asia Pacific: +1.650.919.7300 • Europe: +33.(0)1.3904.6880 • Japan: +81.(0)77.565.6999
FOR RESEARCH USE ONLY. NOT FOR USE IN DIAGNOSTIC PROCEDURES. © 2018 Takara Bio Inc. All Rights Reserved. All trademarks are the property of Takara Bio Inc. or its affiliate(s) in the U.S. and/or other countries or their respective owners. Certain trademarks may not be registered in all jurisdictions. Additional product, intellectual property, and restricted use information is available at takarabio.com.